Volunteers Working to Collect 7,700 Gifts for Needy Kids This Christmas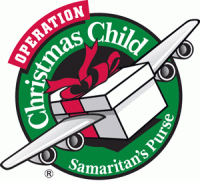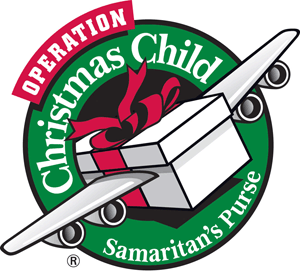 Clarksville, TN – While many Clarksville families are busy with holiday activities, a group of local volunteers is focused on filling empty shoe boxes with school supplies, toys, hygiene items and notes of encouragement for needy kids overseas. Clarksville families are participating in the world's largest Christmas project of its kind—Operation Christmas Child—an effort that has hand-delivered 86 million gifts to kids worldwide since 1993.
This year-round project of Samaritan's Purse is coming to its peak, as local businesses, churches and schools prepare to collect gift-filled shoe boxes during National Collection Week, November 14th-21st. Volunteers can drop off their shoe box gifts at one of the bustling locations in the area to help kids in over 100 countries know they are loved and not forgotten.
Local Collection Sites
Cumberland Presbyterian Church
1410 Golf Club Lane
Clarksville, TN 37040
Operating Hours: Mon: 8:00am – 5:00pm  Tues: 8:00am – 5:00pm  Wed: 8:00am – 5:00pm  Thurs: 8:00am – 5:00pm  Fri: 8:00am – 5:00pm  Sat: 8:00am – 5:00pm  Sun: 1:00pm – 5:00pm  Mon: 8:00am – 5:00pm
Cumberland Baptist Association
850 Highway 76
Clarksville, TN 37043
Operating Hours: Mon: 8:00am – 3:00pm  Tues: 8:00am – 3:00pm  Wed: 8:00am – 3:00pm  Thurs: 8:00am – 3:00pm  Fri: 8:00am – 12:00pm  Sat: 1:30:00pm – 3:00pm  Sun: 1:30:00pm – 3:00pm  Mon: Not Collecting
What you can do to get involved
PREPARE—Enlist families, churches, scout troops, community groups and businesses to take part in creating shoe box gifts for needy children worldwide.
PACK—Fill shoe boxes with school supplies, toys, necessity items and a letter of encouragement.  Step-by-step shoe box packing instructions are available at www.samaritanspurse.org/occ.
PROCESS—Sign up to join Operation Christmas Child volunteers at collection sites in Clarksville as part of the effort to prepare millions of shoe box gifts for delivery to underprivileged kids on six continents.
History
Operation Christmas Child began in the United States in 1993 with 28,000 shoe box gifts. Since then, this Samaritan's Purse project has collected and hand-delivered more than 86 million shoe box gifts to needy children in more than 130 countries,including:
Young earthquake and cholera victims in Haiti (2010)
Kids in China who were vivtims of the 2008 earthquake (2008 & 2009)
Young children in the war-torn Republic of Georgia (2008)
Hurting children stricken by poverty in war-ravaged Sudan (2007)
Children in Iraq, Lebanon and other Middle Eastern countries (2006)
Young survivors of the horrific tsunami in Southeast Asia (2005)
School children attacked by terrorists in Beslan, Russia (2004)
Ugandan children devastated by the HIV/AIDS pandemic (2002)
Children in Honduras and Nicaragua left homeless by Hurricane Mitch (1998)
War orphans in Kosovo (1999), Bosnia and Croatia (1995-1996), and Rwanda (1994)
About Operation Christmas Child
Operation Christmas Child, a project of international Christian relief and evangelism organization Samaritan's Purse, uses whatever means necessary to reach suffering children around the world with these gifts of hope, including sea containers, trucks, trains, airplanes, boats, camels and dog sleds.  Tracking technology also allows donors to "follow" their box to the destination country where it will be hand-delivered to a child in need.  To register shoe box gifts and find out the destination country, use the Follow Your Box donation form found at www.samaritanspurse.org/occ.
For more information on how to participate in Operation Christmas Child, call 615.778.0046 or visit www.samaritanspurse.org/occ. National Collection Week for gift-filled shoe boxes is November 14th-21st; however, shoe box gifts are collected all year at the Samaritan's Purse headquarters in Boone, NC.