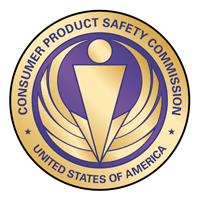 Washington, D.C. – The U.S. Consumer Product Safety Commission, in cooperation with the firm named below, today announced a voluntary recall of the following consumer product. Consumers should stop using recalled products immediately unless otherwise instructed.
It is illegal to resell or attempt to resell a recalled consumer product.
Product Information
Name of Product: Hand Trucks
Units: About 292,000
Manufacturer: Harper Trucks Inc., of Wichita, KS.
Hazard: When the tires are overinflated, they can explode causing the wheel hub to separate or break, ejecting pieces of the hub. This poses an injury hazard to bystanders.
Incidents/Injuries: Harper Trucks has received 19 reports of overinflated tires exploding that resulted in 19 injuries, including broken bones, loss of sight in one eye, contusions and lacerations.
Description: This recall involves Harper Trucks hand trucks with model numbers and type of wheels listed below. "Harper Truck" and the model number can be found on an adhesive sticker on the hand truck frame's cross member. Hand trucks with two-piece, grey metal wheels are not included in this recall.
Model Number

Type of Handle

Type of Wheel

K52K16

P Handle

1-piece, composite

JEDTK1935P

Dual Hand/Platform Truck
(Convertible)
3-piece, four bolt,
metal/chrome plated

51TK19

Dual Handles

3-piece, four bolt,
metal/chrome plated

BKTAK19

P Handle

3-piece, four bolt,
metal/chrome plated

PGCSK19BLK

Dual Hand

3-piece, four bolt,
metal/chrome plated
Sold at: The Home Depot from September 2008 through March 2009 and Sam's Club from January 1993 through January 2002 for between $28.00 and $42.00.
Manufactured in: China, United States, and Taiwan
Remedy: Consumers should stop using the product immediately and contact Harper Trucks for a free repair kit that includes either lock washers to secure the four bolts on the 3-piece, metal/chrome plated wheels or new design replacement tires for the 1-piece composite tires.
Consumer Contact: For additional information, contact Harper Trucks toll-free at 800.835.4099 between 8:30amand 4:30pm CT Monday through Friday, e-mail or visit the company's website at www.harpertrucks.com
The U.S. Consumer Product Safety Commission (CPSC) is still interested in receiving incident or injury reports that are either directly related to this product recall or involve a different hazard with the same product. Please tell us about your experience with the product on www.saferproducts.gov
About the U.S. Consumer Product Safety Commission
CPSC is charged with protecting the public from unreasonable risks of injury or death associated with the use of the thousands of consumer products under the agency's jurisdiction. Deaths, injuries, and property damage from consumer product incidents cost the nation more than $900 billion annually. CPSC is committed to protecting consumers and families from products that pose a fire, electrical, chemical, or mechanical hazard. CPSC's work to ensure the safety of consumer products – such as toys, cribs, power tools, cigarette lighters, and household chemicals – contributed to a decline in the rate of deaths and injuries associated with consumer products over the past 30 years.
Under federal law, it is illegal to attempt to sell or resell this or any other recalled product.
To report a dangerous product or a product-related injury, go online to: www.saferproducts.gov, call CPSC's Hotline at 800.638.2772 or teletypewriter at 800.638.8270 for the hearing impaired. Consumers can obtain this news release and product safety information at www.cpsc.gov. To join a free e-mail subscription list, please go to https://www.cpsc.gov/cpsclist.aspx.
Sections
News
Topics
China, CPSC, Harper Trucks Inc., Home Depot, Injury Hazard, Recall, Sam's Club, Taiwan, U.S. Consumer Product Safety Commision, United States, Washington D.C., Wichita KS