Nashville, TN – The Tennessee Arts Commission has announced that guidelines and applications are now available online (www.tn.gov/arts) for several Fiscal Year 2013 grant categories (fiscal year begins July 1st, 2012 and ends June 30th, 2013).
Applications will be accepted through the Commission's eGrant system.  Grant categories include:  Arts Access (AA); Arts Education (AE: Artist-in-Residence, Community Learning, Funds for At-Risk Youth, and Teacher Training); Arts Project Support (APS); Rural Arts Project Support (RAPS); Cultural Education Partnership (CEP); Major Cultural Institution (MCI); and Partnership Support (PS). «Read the rest of this article»
APSU Sports Information: APSU Basketball

Clarksville, TN – Austin Peay State University men's basketball team showed much progress during its second basketball scrimmage, Sunday afternoon, in Dave Aaron Arena.
Head coach Dave Loos split his two teams equally in the first 20 minutes of the scrimmage and it was displayed on the scoreboard as the White team defeated the Black team, 40-39. In the second half, the Black team was comprised of all the Govs' most veteran members, at least initially, as it rolled to a 51-39 verdict.
«Read the rest of this article»
APSU Sports Information: APSU Soccer

Morehead, KY – Austin Peay State University women's soccer team suffered a season-ending, 7-2, loss at Morehead State, Sunday afternoon, which led to the Lady Govs elimination from the Ohio Valley Conference tournament field.
«Read the rest of this article»
Video by Sgt. 1st Class Peter Mayes
101st Sustainment Brigade, 101st Airborne Division (AA) Public Affairs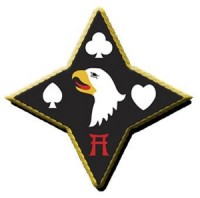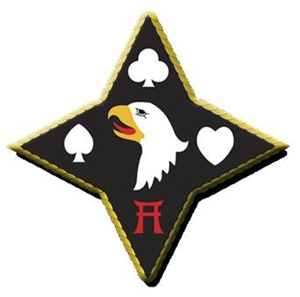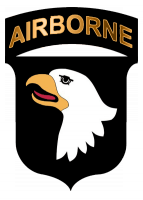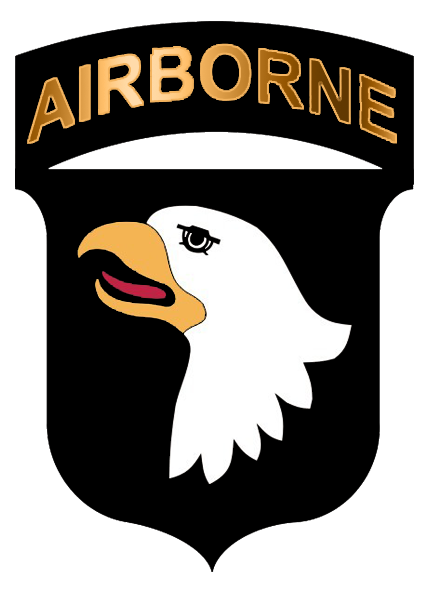 Bagram Airfield, Afghanistan – Col. Mike Peterman, commander, 101st Sustainment Brigade, from Bagram Airfield, Afghanistan talks to a military reporter about his assessment of the Brigade's deployment winding down.
Rate increases in 51 counties, decreases in 32, and remains the same in 12
Nashville, TN – County non-seasonally adjusted unemployment rates for September 2011, released today, show that the rate increased in 51 counties, decreased in 32 counties, and 12 counties remained the same.
Tennessee's unemployment rate for September was 9.8 percent, up from the August revised rate of 9.7. The national unemployment rate for September 2011 was 9.1 percent, unchanged from the August revised rate.
«Read the rest of this article»
APSU Sports Information: APSU Golf

Gulf Shores, AL – Attempting to bounce back from its fall season's worst tourney, Austin Peay State University women's golf team will head to Gulf Shores, AL, to play in the UAB Fall Beach Bash, Monday and Tuesday, at the Peninsula and Racquet Club.
The two-day, 36-hole tournament will be played on the 6,050-yard Marsh and Cypress courses at the club. Eleven teams will compete in the tournament. In addition to the Lady Govs and host UAB, Southern Mississippi, Memphis, Marshall, Belmont,  Tennessee Tech, North Dakota, South Dakota, West Florida and Texas Pan American.
«Read the rest of this article»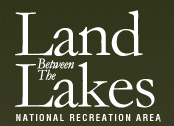 Golden Pond, KY – Enjoy the changing colors and cooling temperatures at Land Between The Lakes (LBL) National Recreation Area, when you help Woodlands Nature Station (NS) celebrate the fall season, Saturday November 5th, 2011.
The "changing of the season" celebration, called Fall Frolic, will feature a variety of environmental education events and fun filled activities, including fall hayrides and live music.  "Fall Frolic is the perfect opportunity to bring the whole family outside to enjoy the fall weather and participate in a variety of fun outdoor programs and activities," said Carrie Szwed, Public Programs Coordinator at the NS. «Read the rest of this article»
Nashville, TN – If you are looking for a pumpkin pie recipe for the holidays, here is one that is sure to please your guests.
"Adding pumpkin to traditional chess pie filling, creates a rich creamy taste sensation enhanced by an easy-to-make buttery cream cheese crust," observes Linda Carman, Martha White® baking expert.


Clarksville, TN – The weekly Clarksville Parks and Recreation Department Recreation Report provides Clarksvillians with a glimpse at the activities and events that are available from the Parks and Recreation Department for them to enjoy together as a family.
This weeks highlights include:
Youth Basketball League
Swim Lessons
Silver Splash & Water Aerobics
Winter Gym Program
Calling all Dancers!
Christmas Parade
«Read the rest of this article»
It's Unfair to Charge Customers When Banks Collect Enough From Retailers to Cover Debit Card Costs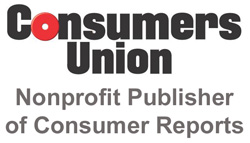 San Francisco, CA — Consumers Union called on Bank of America and other banks to drop plans to charge consumers monthly debit card fees. 
Bank of America recently announced it would charge its customers $5.00 each month starting in 2012 to make debit card purchases.  SunTrust has started rolling out its own $5.00 fee and Wells Fargo and Chase are testing debit card fees in select markets. «Read the rest of this article»