Clarksville, TN – The weekly Clarksville Parks and Recreation Department Recreation Report provides Clarksvillians with a glimpse at the activities and events that are available from the Parks and Recreation Department for them to enjoy together as a family.
This weeks highlights include:
Youth Basketball League
Swim Lessons
Silver Splash & Water Aerobics
Winter Gym Program
Calling all Dancers!
Christmas Parade
Youth Basketball League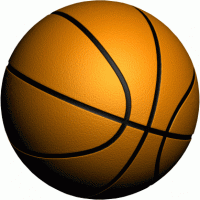 Registration is going on now, and ends October 31st. The youth league is open to ages 7 to 17 and costs $55.00 per player.
New this year, registration can be completed online from the comfort of your home at recpro.cityofclarksville.com. Registration can also be done at the Kleeman, Crow and Burt Cobb Community Centers, as well as at the Parks & Recreation Main Office. New registrants must bring their birth certificate for age verification.
Swim Lessons
Now that the new Indoor Aquatic Center has opened, the first session of swim lesson classes will begin November 7th at the center, located at 166 Cunningham Lane.
Five comprehensive course levels will be offered, teaching you, your child or other family members how to swim safely and with skill. Classes are held Monday through Thursday. Times vary according to class level.
Cost is $15.00 per two-week session with the purchase of a pool pass or $35.00 without. Register online today at recpro.cityofclarksville.com.
Silver Splash & Water Aerobics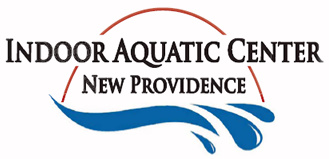 Silver Splash, a 45 minute workout for those ages 50 and up, is now being offered at the Indoor Aquatic Center. This class combines gentle, yet effective aerobic exercises to help tone and strengthen muscles. Classes are held every Monday, Wednesday, and Friday from 10:00am to 10:45am. Classes are $2.00 per class with the purchase of a pool pass or $4.00 without.
Basic Water Aerobics, a 45 minute class aimed at improving tone, strength and mobility. Classes are held every Monday, Wednesday, and Friday from 10:00am to 10:45am, 3:00pm to 3:45pm, and 5:00pm to 5:45pm. The cost is $2.00 per class or $10.00 per week with the purchase of a pool pass, or $4.00 per class or $15.00 per week without.
Scan and Swim tags can be purchased in increments of $30.00, $60.00, and $90.00, and can be used for specialty classes like those mentioned above, and admission to the pool. Purchase yours today!
Winter Gym Program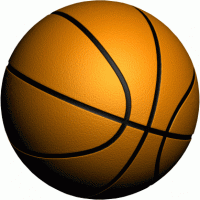 Every year, the Parks & Recreation Department and the Clarksville-Montgomery County School System partner to provide a free winter gymnasium program for recreational basketball free play.
The program is offered Mondays, Tuesdays, and Wednesdays at Byrns-Darden Elementary School Gymnasium from 6:00pm–9:00pm from November 7th, 2011 through March 30th, 2012.Children under 13 must be accompanied by a responsible adult.
Calling all Dancers!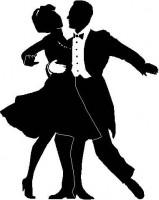 Here's your chance! We're looking for dance groups to perform at Christmas on the Cumberland, December 9th & 16th between 6:00pm-8:00pm.
Reserve your thirty minute or one hour spot today! If interested, please contact Niki Crow at 931.645.7476.
Christmas Parade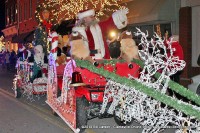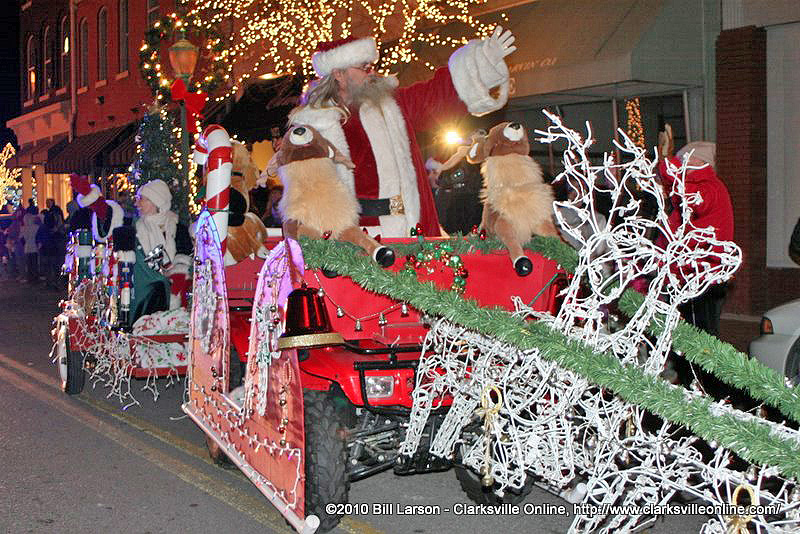 Register today for the 52nd Annual Christmas Parade, hosted by The City of Clarksville and the Montgomery County Government. This year's theme is "Home for the Holidays" and is scheduled for December 3rd starting at 5:00pm.
Parade entry forms are available at the city's three community centers, the Parks and Recreation office, and online at www.mcgtn.org. You can also log on to recpro.cityofclarksville.com to register and to find out more information.
Sections
Events
Topics
Burt-Cobb Community Center, Byrns Darden Elementary School, Calling All Dancers, Christmas on the Cumberland, Christmas parade, City of Clarksville, Clarksville Montgomery County School System, Clarksville Parks & Recreation Department, Clarksville TN, CMCSS, Crow Community Center, Cunningham Lane, Indoor Aquatic Center, Kleeman Community Center, Montgomery County, Niki Crow, Silver Splash, swim lessons, Swimming Lessons, Water Aerobics, Winter Gym Program, Youth Basketball League