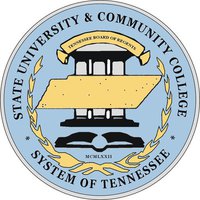 Nashville, TN – Over the past two years, universities and community colleges in the Tennessee Board of Regents system have been rewriting course schedules, developing mentorships with local school systems, and rethinking the way teachers have traditionally been taught and trained in school.
The initiative is expected to transform education programs across the state and help Tennessee turn the corner on improving teacher and student performance.
"The national debate about teacher quality forced us to do some introspective research," said Paula Short, TBR vice chancellor for Academic Affairs. "We saw a need and developed a growing commitment to collaborate on enhancing teacher quality, not just teacher development."
It's part of the Ready2Teach initiative, an education preparation reform that puts more focus on future teachers learning in-depth content in the subject they plan to teach, applying problem-based learning, and completing a year-long residency with mentor teachers in a P-12 classroom.
The initiative is expected to address many of the concerns raised in the most recent Report Card on the Effectiveness of Teacher Training Programs. A key component is to provide a professional mentorship program to allow prospective teachers to learn from veteran educators in the classroom.
The program has another particular advantage compared to other teacher education efforts – students are classroom ready and certified to teach after just four years.
"This approach is very different from our past practices," said Paula Short, TBR vice chancellor for Academic Affairs.  "It creates distinct advantages for the P-12 school districts and our colleges and universities.
"The sustained senior year clinical residency will equip university graduates to succeed in challenging urban and rural public schools, and the close partnership between university and P-12 faculty will promote innovation and development among all participants.
The first three years of an education candidate's curriculum will be focused on content knowledge. For example, those preparing to become math teachers will receive in-depth preparation in math disciplines for the first three years, then spend the senior year on teaching preparation and in-school practice. Problem-based learning approach for subject content helps develop critical thinking skills, Short stressed.
TBR produces 80 percent of all teachers in Tennessee.  Tennessee Tech University and Middle Tennessee State University together produce about 50 percent of Tennessee's teachers.
The Race to the Top and No Child Left Behind national initiatives began forcing education programs nationwide to develop responsive, self-study approaches to reviewing how they can improve teacher education. The Ready2Teach program focuses on content knowledge and delivery.
The effort has received national recognition as well, being designated as one of four model programs in the Initiative to Transform Teacher Preparation by the National Council for Accreditation of Teachers.
The Tennessee Board of Regents is the nation's sixth largest higher education system, governing 46 post-secondary educational institutions.  The TBR system includes six universities, 13 two-year colleges and 27 technology centers, providing programs in 90 of Tennessee's 95 counties to more than 200,000 students.
Sections
Education
Topics
Middle Tennessee University, Nashville TN, National Council for Accreditation of Teachers, NO Child Left behind, Race to the Top, Ready2Teach, Teacher Training Programs, Teachers, Tennessee Board of Regents, Tennessee Tech University