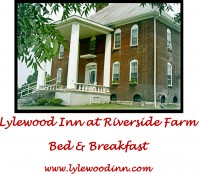 Woodlawn, TN – The Lylewood Inn is kicking off the holiday season with their annual Christmas Open House & Craft Show on November 27th 2011 from 12:00pm to 4:00pm. Come and get in the spirit as you support our local crafters while sharing history with them. The Inn will be decorated in full holiday cheer, so take your time enjoying all the sights the inn has to offer as you shop for your holiday gifts. Bring a friend or come with a bus load. Everything is free except your purchases. So come on out and share the fellowship!
«Read the rest of this article»
APSU Sports Information: APSU Volleyball

Martin, TN – Senior outside hitter Ilyanna Hernandez recorded a career-high 26 kills to help Austin Peay State University's volleyball team post a five-set (26-24, 25-23, 22-25, 25-27, 15-13) Ohio Valley Conference victory against UT Martin, Saturday, at Skyhawk Fieldhouse.
«Read the rest of this article»
Transition for Former First Federal Savings Bank Now Underway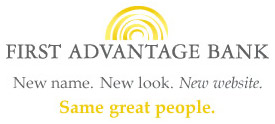 Clarksville, TN – First Advantage Bank, formerly First Federal Savings Bank of Clarksville, Tennessee, has begun the process of implementing its new name and has revealed its new look. The transition will be completed within a few weeks as signage and other visible materials are updated with the new brand name, logo and colors. «Read the rest of this article»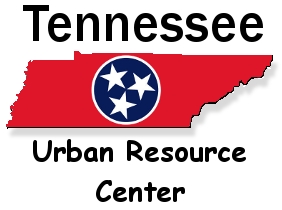 Clarksville, TN – On November 28th, 2011 the Tennessee Urban Resource Center will host an educational community forum on the new TN – Voter Photo ID Law. The forum will be held at the Clarksville – Montgomery County Public Library, 350 Pageant Lane, Suite 501 – Clarksville, TN. Starting at 6:00pm.
The new law, which goes into effect at the start of the New Year, will require people to show a valid state or federal government-issued photo ID in order to vote at the polls. «Read the rest of this article»
APSU Sports Information: APSU Football

Clarksville, TN – Ryan White rushed for 146 yards and two touchdowns while Tee Howell returned a third-quarter punt 65 yards for a score as Austin Peay State University defeated Central State, 40-0, Saturday in non-conference football action at Governors Stadium.
The victory snapped a Governors four-game losing streak and improved them to 3-6 on the season. Central State, an independent Division II team from Wilberforce, Ohio, fell to 1-9 on the season.
«Read the rest of this article»

Nashville, TN – The Tennessee Wildlife Resources Agency (TWRA) announces the availability of grant dollars to assist cities, schools, community organizations, civic groups, watershed organizations, and conservation groups, etc., with riparian tree planting projects.
All seedlings must be bought through the Department of Agriculture, Division of Forestry. Tree planting season in Tennessee is October through March. «Read the rest of this article»
If there's one person who absolutely gets no respect, it's a cop.  I admire a person who wants to be one.  There's not a lot about doing the job that appeals to anyone.  A cop is born to be a cop.  It's something they've always wanted to do.  "To uphold the law."  "To protect and serve."
The Clarksville Police Department has one of the finest leaders it's ever had in Chief Al Ansley.  Ansley was appointed chief during the Piper administration, and takes a no nonsense approach to his work.  His commanders are loyal brothers in arms.  Fellow warriors of the streets who know how to get the job done, and understand what their chief demands.  If ever there was a "team effort", this is it.  The results are evident. «Read the rest of this article»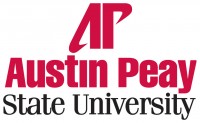 Clarksville, TN – Popular rhetoric often promotes the idea that to foster or adopt a child, "all you need is love."
"In actuality, adoptive and foster parents need much more than love," said Dr. Katherin Flower, assistant professor of sociology at Austin Peay State University. "In fact, there are no uniform criteria for becoming foster or adoptive parents.
Instead, a complex set of federal, state and local policies as well as agency specific mandates establish the criteria for approving parents." «Read the rest of this article»


Clarksville, TN – The Raymond C. Hand Pass pedestrian bridge, located at the left side of the Pollard Road Trailhead of the Clarksville Greenway is scheduled to reopen to the public Saturday, November 5th.
The City of Clarksville temporarily closed the pedestrian bridge back in March of this year after slope failures occurred at both ends of the bridge. «Read the rest of this article»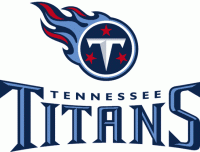 Lynchburg, TN – Country music star and 10-year Army veteran Craig Morgan and the Jack Daniel Distillery are asking Tennessee Titans' fans to take a few extra minutes at Sunday's game to honor our troops.
Before the game, Jack Daniel's will collect written messages of support to include in USO care packages as part of its Toast to the Troops program. Morgan will sing the national anthem at the game, which will include a special Veteran's Day tribute to our military.
«Read the rest of this article»