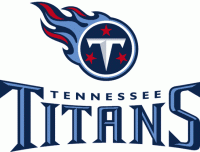 Lynchburg, TN – Country music star and 10-year Army veteran Craig Morgan and the Jack Daniel Distillery are asking Tennessee Titans' fans to take a few extra minutes at Sunday's game to honor our troops.
Before the game, Jack Daniel's will collect written messages of support to include in USO care packages as part of its Toast to the Troops program. Morgan will sing the national anthem at the game, which will include a special Veteran's Day tribute to our military.
"As a former soldier, I know how much it means to receive a care package out in the field and to know that you are supported," Morgan said. "I've been a part of Toast to the Troops since it began in 2005, and I know that these personal messages of support mean so much to our servicemen and women, especially during the holiday season."
Titans' fans can write messages on Toast to the Troops cards from 11:00 a.m. until kickoff at the Jack Daniel's Experience near Gate 9 and at the Jack Daniel's Barbecue concession areas in both end zones.
"We are very excited to incorporate the Toast to the Troops program into our game day activities this weekend," Jack Daniel's National Sponsorship Director Dave Stang said. "Jack Daniel's greatly appreciates everything our troops and their families do for our country, and we hope our friends will come out Sunday to help us to support our military."
Since 2005, the Jack Daniel Distillery has been collecting personal messages of support in the form of "toasts" to include in USO care packages, and has hosted 14 "stuffing parties" at military installations across the country.  More than 150,000 care packages have been sent through the "Toast to the Troops" program.   
Jack Daniel's encourages its friends to drink responsibly.
About Jack Daniel's
Officially registered by the U.S. Government in 1866 and based in Lynchburg, Tenn., the Jack Daniel Distillery, Lem Motlow, proprietor, is the oldest registered distillery in the United States and is on the National Register of Historic Places. Jack Daniel's is the maker of the world-famous Jack Daniel's Old No. 7 Tennessee Whiskey, Gentleman Jack Rare Tennessee Whiskey, Jack Daniel's Single Barrel Tennessee Whiskey, Jack Daniel's Tennessee Honey, Jack Daniel's Tennessee Whiskey-Based Ready-to-Drink Beverages and Jack Daniel's Country Cocktails.
About Craig Morgan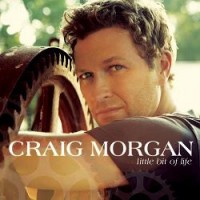 One of country music's best-loved artists, Craig Morgan has made a name for himself with massive radio airplay of his signature hits:  "Bonfire," "Almost Home," "Redneck Yacht Club," "That's What I Love About Sunday" and "International Harvester. His newest single "This Ole Boy," has just been delivered to country radio. Craig received one of country music's highest honors when he was inducted as a member of the Grand Ole Opry in 2008. In addition to his career as a Country Music superstar, Craig is also a celebrated TV personality as the host of "Craig Morgan: All Access Outdoors," currently in its second season on The Outdoor Channel. Prior to becoming a country music and TV sensation, Craig Morgan spent over 10 years of active duty in the Army and an additional nine years in the Army Reserves.  He is an avid supporter of America's military personnel and a recipient of the 2006 USO Merit Award. For more information on Craig Morgan, please visit www.craigmorgan.com or follow him on Twitter @cmorganmusic.