APSU Sports Information: APSU Basketball

Clarksville, TN – If Austin Peay State University's first exhibition match up was family versus family when Dave Loos' Governors met Central Missouri, the program where son Brad Loos is assistant coach, then Monday's exhibition match up is nearly familial.
«Read the rest of this article»
Rising fees at banks spark consumer action during October in run-up to 'Bank Transfer Day'
Washington, D.C. – Reacting to rising fees at banks, hundreds of thousands of consumers have rushed to credit unions over the past four weeks, and have joined existing credit union members in depositing or shifting billions of savings to credit unions, according to estimates released today by the Credit Union National Assn. (CUNA), the nation's largest credit union advocacy group.
Based on the responses of a nationwide survey of 5,000 credit unions, CUNA estimates that at least 650,000 consumers across the nation have joined credit unions since Sept. 29 (the day Bank of America unveiled its now-rescinded $5.00 monthly debit card fee).  Also during that time, CUNA estimates that credit unions have added $4.5 billion in new savings accounts, likely from the new members and existing members shifting their funds. «Read the rest of this article»
APSU Sports Information: APSU Basketball

Clarksville, TN – Austin Peay State University women's basketball team hosts Cumberland in its lone preseason exhibition contest, 5:15pm, Monday at the Dunn Center.
«Read the rest of this article»
Written by Michael Finneran
NASA Langley Research Center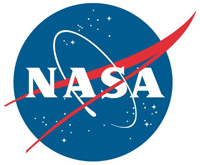 Hampton, VA – On a bluff overlooking the Atlantic, Grady Koch spent a month watching ocean winds.
He beamed a laser over the sea, day after day, measuring conditions offshore using an instrument called Doppler Aerosol Wind (DAWN) lidar.
What Koch learns from the experiment will be used by scientists to advance weather forecasting technology — and also by a consortium hoping to develop a wind farm in the very spot where the wind data is being taken.
«Read the rest of this article»
Veterans Day Designated a Free State Park Day for Tennessee Veterans, Including Complimentary Golfing and Night of Camping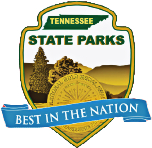 Nashville, TN – Tennessee State Parks announced today its annual free state park day for all Tennessee veterans on Friday, November 11th, offering one free night of camping and complimentary greens fees for 18 holes of golf with appropriate identification.
Passed by the General Assembly in 2010, the policy calls for a yearly, special state parks day to honor Tennessee's resident veterans.
"This is our way of honoring the many brave men and women who have served our country," said Environment and Conservation Commissioner Bob Martineau.  "The state parks family extends a warm invitation to all of Tennessee's veterans to visit us on November 11th and enjoy a day in one of our beautiful parks." «Read the rest of this article»
Clarksville, TN – Hands on Clarksville and the Nonprofit Partnership Network are holding the first annual "Connecting for Good" Community Resource Fair Tuesday, November 8th from 11:00am-4:00pm at the Clarksville Area Chamber of Commerce.
In these challenging times, networking, peer coaching and collaborative learning is more important than ever. This is an exciting opportunity to help weave us together.
Making time to get together at events like this provide lots of opportunities to connect and learn about new resources, people and organizations to help better manage our programs and services that help so many people in need. «Read the rest of this article»
Written by Brother Shepherd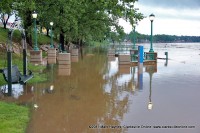 Some time back I rode down by the Cumberland River to see how high the water was after the rain that we had.  Many times in the past years, I have seen Cumberland River rise so high that it's even out of its banks and onto Riverside Drive. I have always been amazed at how much water that took, but the water always recedes.
As the river flows, it reminded me of what Jesus told His disciples, "Out of you shall flow rivers of living water." This is found in John 7:38. That's always made me wonder how strong my witness in the Lord has been in years past. Has the Living Water of Jesus Christ flowed out of me? «Read the rest of this article»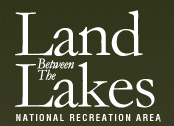 Golden Pond, KY – Land Between The Lakes (LBL) National Recreation Area will join public lands across the nation in honoring veterans on Veterans Day, Friday, November 11th, through Sunday, November 13th, with free admission or user fee waiver at designated facilities (other fees may apply).
Land Between The Lakes will offer veterans, active and retired members of the armed forces, and their families' free admission (with military ID) into The Homeplace, Elk & Bison Prairie (EBP), Woodlands Nature Station, and Golden Pond Planetarium.  Veterans may pick up their free entry passes for the EBP at the Golden Pond Visitor Center November 11th-13th from 9:00am-5:00pm. «Read the rest of this article»
AAA Foundation Study Finds
Washington, D.C. – Nearly all drivers (96 percent) feel drowsy driving is an unacceptable behavior, yet almost a third (32 percent) admitted driving when they were so tired that they had difficulty keeping their eyes open in the past month, according to the AAA Foundation for Traffic Safety 's 2011 safety culture survey.
A study released last year by the AAA Foundation found that one of every six deadly crashes and one in eight crashes causing serious injury involved a drowsy driver. This is substantially higher than previous estimates, confirming the suspicions of researchers that the impact of drowsy driving on motor vehicle crashes, injuries, and deaths has been greatly underestimated. «Read the rest of this article»
Nashville, TN – Homes across the Country have turned into "test kitchens" during the Martha White® Muffin Mix Challenge™. Martha White's fourth annual recipe contest challenges home bakers to create original recipes to win.
Entrants are required to submit an original recipe using at least one pouch of Martha White Muffin Mix. The convenience of using a muffin mix as a base allows home bakers to explore interesting recipe concepts with the assortment of 17 muffin mix flavors and varieties.
«Read the rest of this article»