APSU Sports Information: APSU Basketball

Clarksville, TN – If Austin Peay State University's first exhibition match up was family versus family when Dave Loos' Governors met Central Missouri, the program where son Brad Loos is assistant coach, then Monday's exhibition match up is nearly familial.
Manchester (Indiana) comes to town Monday with a familiar face on its sideline. Dugan Lyne is in his first season as a Manchester assistant coach. Before serving one season as an assistant at Westminster last season, Lyne was a four-year student manager and then graduate assistant basketball assistant for Austin Peay. His brother, Ben, currently serves as head manager for the Govs.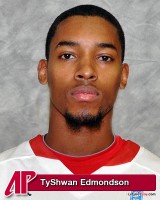 In fact, Loos' association with the Lyne family dates back to his Memphis coaching days when Mitzi Lyne also worked in the Tigers basketball office.
Manchester College is ranked 37th nationally in Division III entering the 2011-12 season, The Spartans are coming off a 22-7 season, which included a Heartland Collegiate Athletic Conference championship. The Spartans advanced to the second-round of the NCAA Division III tournament, losing to eventual national runner-up Wooster by two points.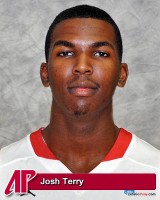 Manchester returns third-team All-American guard Jordan Moss, who also was named HCAC Player of the Year as he averaged 13.3 points per contest last year.
Meanwhile, the Governors opened exhibition play Thursday night by rallying in the second half to defeat Division II power Central Missouri, 107-96. Six Governors scored in double figures, led by senior forward Josh Terry, who had 20 points to go with a team-best five assists.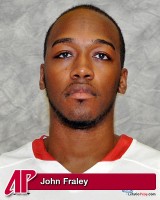 TyShwan Edmondson added 16 points as did point guard newcomer Jerome Clyburn, who was 12-of-12 at the free-throw line. John Fraley recorded a double-double with 15 points and 11 rebounds to go with four blocks while Melvin Baker tossed in 15 points as well. Will Triggs came off the bench to add 14 points.
The Govs shot a blistering 59 percent (36 of 61), but also allowed Central Missouri to shoot 50 percent, but only 40 percent in the second half.