Event will focus on Civil War history, featuring "Struggle for the Heartland" theme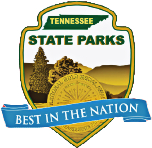 Nashville, TN – Tennessee's History Festival will be held November 11th-12th at Bicentennial Capitol Mall State Park in Nashville. With a focus on Civil War history, the event blends education and entertainment, allowing school groups and families to experience day-to-day soldier life during this important time in history.  In year's past, the festival has drawn more than 6,000 visitors to the park.
"Tennessee's History Festival offers something for the entire family and all age groups," said Park Manager Mike Cole. "As we continue to commemorate the sesquicentennial of Tennessee's involvement in the Civil War, I encourage everyone to join us for an up-close look into what military life was like during the 1860s."
With its "Struggle for the Heartland" theme, the two-day festival will feature multiple displays and demonstrations by re-enactors and living history interpreters.  A highlight of this year's festival will be a re-enactment of a Civil War skirmish between Northern and Southern troops, demonstrating black-powder weaponry.  Visitors will get an opportunity to observe how cannons were loaded and fired by Porter's Battery of Clarksville, TN.
Civil War stories will come alive as participants see and hear from Generals Ulysses S. Grant, Robert E. Lee and George H. Thomas, along with special appearances by the 13th United States Colored Troops and the 19th Alabama civilian encampment.  Infantry and artillery demonstrations will include how to march in formation, inspections and drills.
The festival is free and open to the public. Activities will be offered from 10:00am to 4:00pm each day. School groups are encouraged to plan their visits for Friday, November 11th, and must register in advance. Educators may arrange for bus parking and special informational packets for their visits. School group reservations may be made by contacting Park Manager Mike Cole at 615.741.5800.
Tennessee's History Festival is made possible by the generous support of Tennessee State Parks and Bridgestone Americas.
The Bicentennial Capitol Mall State Park is located at the foot of the State Capitol in downtown Nashville. The 19-acre park was designed to complement the Capitol and give visitors a taste of Tennessee's history and natural wonders, while serving as a lasting monument to Tennessee's Bicentennial celebration.  Bicentennial Capitol Mall State Park recently celebrated recognition as one of the American Planning Association's Top 10 Great Public Spaces for 2011.
Additional details about the park can be found at www.tnstateparks.com/Bicentennial. For more information about Tennessee's History Festival, please call the park office at 615.741.5280.