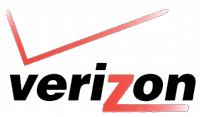 Nashville, TN – In time for Veterans Day, Veterans Advantage announced that "VetRewards" Cards are now recognized in Verizon Wireless Communications Stores nationwide in honor and appreciation of the nations' veterans, offering discounts on monthly wireless data and calling plans, as well as accessories.
The Veterans Advantage card is a universal military and veteran ID program established to recognize service to the country with benefits and savings from top corporations.
Veterans Advantage members presenting their "VetRewards" Cards may receive a 15 percent discount on plans with a monthly access fee of $34.99 or higher and data features with a monthly access fee of $24.99 or higher when added to such plans. Accessories are also eligible for a 25 percent discount.
"With the addition of Verizon Wireless to the list of companies recognizing the Veterans Advantage Card, cardholders now have a one-stop savings solution with the nation's premier wireless carrier," said Jerry Fountain, president of the Verizon Wireless Carolinas and Tennessee Region. "Military veterans and active military personnel from our local bases including Arnold AFB and Fort Campbell will now benefit from this offer made in honor of their service."
Veterans Advantage Card members can present their active Veterans Advantage "VetRewards" cards at any Verizon Wireless owned and operated location and get the discounts applied to their monthly bills.
Veterans Advantage also promotes the achievements of military veterans, often earned with the skills acquired during military service, unique editorial profiles of TopVets, HeroVets and TopRanks. These profiles underscore the company's mission of greater recognition, respect and rewards for all who serve.
For additional information on Verizon Wireless products and services, visit a Verizon Wireless Communications Store, call 1.800.2 JOIN IN or go to www.verizonwireless.com.
About Verizon Wireless
Verizon Wireless operates the nation's largest 4G LTE network and largest, most reliable 3G network. The company serves 107.7 million total wireless connections, including 90.7 million retail customers. Headquartered in Basking Ridge, NJ, with nearly 83,000 employees nationwide, Verizon Wireless is a joint venture of Verizon Communications (NYSE, NASDAQ: VZ) and Vodafone (LSE, NASDAQ: VOD).
For more information, visit www.verizonwireless.com. To preview and request broadcast-quality video footage and high-resolution stills of Verizon Wireless operations, log on to the Verizon Wireless Multimedia Library at www.verizonwireless.com/multimedia.