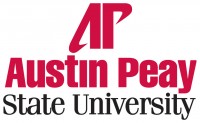 Clarksville, TN – Last weekend, a group of Austin Peay State University computer science students headed north to Kentucky to showcase their knowledge and computer skills at the 2011 Mid-Central USA programming contest, sponsored by IBM.
The students – Jaffer Ibrahim, T.J. Phillips, Brodrick Wiley, William Hancock, Dalene Hart and Jason Pack – broke into two teams and worked on eight problems during the five-hour contest. Scoring was based on the number of problems solved and the total time required to solve them.
The APSU teams proved to be strong contenders in the competition, with both groups successfully solving three problems. The APSU CS Team, consisting of Ibrahim, Phillips and Wiley, placed fourth in the event, and Hancock, Hart and Pack's IS team earned a fifth-place finish.
Fourteen teams from around the region participated in the competition.
"All our students placed. They deserve a congratulations for their hard work," Dr. Jim Vandergriff, APSU professor of computer science and information systems, said.
For more information on the competition or these students, contact Vandergriff at .
Sections
Education
Topics
APSU, APSU Department of Computer Science and Information Technology, Austin Peay State University, IBM