Nashville, TN – This Veteran's Day, the Tennessee Department of Education honors our national heroes for their service to the country and the classroom. Tennessee military personnel have the opportunity to start a second career teachers and leaders through the Tennessee Troops to Teachers program.
"We want to fill our classrooms with the most dedicated and effective teachers," said Education Commissioner Kevin Huffman. "Many of the men and women who have served our country in the military have a depth of experience and a dedication to service that can be beneficial in the classroom." «Read the rest of this article»
APSU Sports Information: Austin Peay Basketball

Nashville, TN – Trailing by 17 with four minutes remaining in the first half, Austin Peay State University women's basketball team outscored Lipscomb, 43-23, the game's remainder to post a 61-58 non-conference victory, Monday night, at Allen Arena.
Lipscomb (0-2) dominated the opening 16 minutes, making 56.5 percent (13-of-23) of its shots and building a 35-18 lead.  Meanwhile, Austin Peay was unable to find its groove in the early going, making just 7-of-20 (35 percent) and committing nine turnovers.
«Read the rest of this article»
Market Commentary by Scott J. Brown, Ph.D., Chief Economist
Anxieties about Europe intensified as borrowing costs in Italy ramped up, generating worries about the country's ability to roll over its existing debt. U.S. investors relaxed toward the end of the week on signs that the Italian government was making some progress on austerity efforts. However, a further meltdown in Italy is a huge risk for the euro zone and for the global financial system. Much depends on whether the ECB will signal a more substantial backstop for Italian debt, but that does not seem likely at this point.
The economic data calendar was sparse. The trade deficit was narrower than expected in September, implying (all else equal) an upward revision to the third quarter GDP growth figure (+2.5% in the advance estimate). However, wholesale inventories were much lower than anticipated, implying (all else equal) and downward revision to the GDP estimate. Consumer sentiment improved in the mid-November assessment. Jobless claims moved below the 400,000 level, but the figures are a bit suspect at this time of year due to difficulties in the seasonal adjustment. «Read the rest of this article»

Clarksville, TN – Clarksville Police are looking for assistance identifying suspects involved in a robbery of an individual which took place November 11th, 2011, around 8:30pm.
A 32 year old male was supposed to meet a female that he had originally met a few days earlier named "Cookie", in front of 232 Pin Oak drive.  When he arrived three males jumped out of a PT cruiser with guns, pistol whipped him, robbed him of almost $3,000 in cash and jewelry, fired a round from a gun and fled from the area.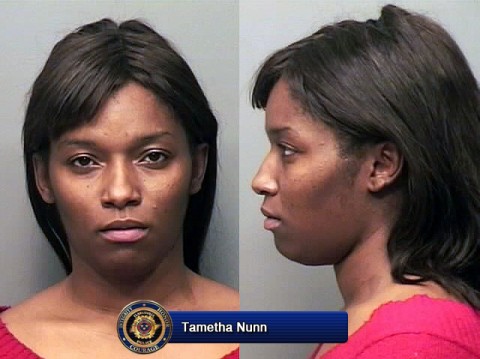 «Read the rest of this article»
Written by Rosemary Sullivant
Jet Propulsion Laboratory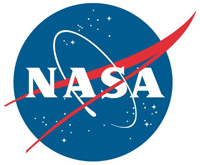 Pasadena, CA – NASA's Voyager 2 has successfully switched to the backup set of thrusters that controls the roll of the spacecraft. Deep Space Network personnel sent commands to the spacecraft to make the change on November 4th and received confirmation today that the switch has been made. 
Voyager 1 and Voyager 2 are each equipped with six sets, or pairs, of thrusters to control the pitch, yaw and roll motions of the spacecraft. These include three pairs of primary thrusters and three backup, or redundant, pairs. Both spacecraft are now using all three sets of their backup thrusters.
«Read the rest of this article»
APSU Sports Information: Austin Peay Basketball

Berkeley, CA – For the first time in Dave Loos' Austin Peay coaching history, the Governors will play a game in the Golden State, when it faces California, 7:05pm,Tuesday as part of the Progressive College Basketball Experience.
APSU will be facing a California team that is off to a 2-0 start, including a dominating 81-54 Sunday win against George Washington. The Bears have led by at least 20 points at halftime in each of the first two games.
«Read the rest of this article»

Clarksville, TN – On November 12th, 2011, around 9:00pm, officers were called to the scene of a vehicle crash at 425 Greenwood Avenue in which a 97 GMC Jimmy crashed into the front of the building. When officers arrived on scene, the 17 year old driver and 18 year old passenger were inside of the vehicle and unresponsive.
The doors were locked, so the officers banged on the windows in an effort to gain a response from the occupants. Officers did see the driver open his eyes, but then closed them and made no effort to open the vehicle door.
«Read the rest of this article»
Public Library Wednesday, November 16th at 1:00pm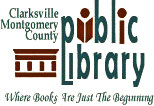 Clarksville, TN – Have you ever wondered what it would be like to follow your family paths back to the American Revolution? By starting with your own immediate family and tracing your history back in time through historical documents, you can accomplish this goal.
Join us at the Clarksville-Montgomery County Public Library Genealogy Room (Upstairs) Wednesday, November 16th at 1:00 pm to begin your journey into the past Men and women interested in joining the Daughters of the American Revolution (DAR) or Sons of the American Revolution (SAR) will find this workshop to be a helpful beginning to finding their ancestral Patriot. «Read the rest of this article»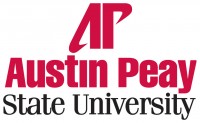 Clarksville, TN – Despite what is happening in the economy, the arts can be a necessary component to hold a community together.
"In a time of such economic volatility, the arts are often overlooked as frivolous and less practical than other academic and technical skill areas, but frankly, the arts are a good investment for a community, a university and a family," said Darren Michael, associate professor of acting and directing at Austin Peay State University.
Michael will discuss this topic in more detail as part of the next Provost Lecture Series. He will present "The Theatrical Stoplight: The Arts as an Educational, Social and Economic Cornerstone to the Community" from 3:00pm-4:30pm, Thursday, November 17th in the Morgan University Center, Room 303. All presentations in the Provost Lecture Series are free and open to the public. «Read the rest of this article»
Monday, November 14th, 2011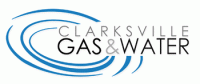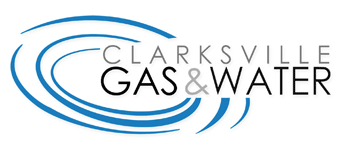 Clarksville, TN – A Clarksville Gas and Water construction crew will reduce traffic to one lane traveling westbound on College Street from Red River Street to Poston Street for road repairs.
The work is expected to be complete and the lane reopened by 12:00noon this afternoon.