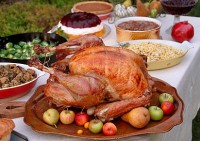 Washington, D.C. – In the fall of 1621, the Pilgrims, early settlers of Plymouth Colony, held a three-day feast to celebrate a bountiful harvest, an event many regard as the nation's first Thanksgiving.
Historians have also recorded ceremonies of thanks among other groups of European settlers in North America, including British colonists in Virginia in 1619. «Read the rest of this article»
November 18th
Montgomery County, TN – The Winter Market will be held at Smith Trahern Mansion in Clarksville, TN each Friday from 9:30am until 1:30pm. The Winter Market will be open the Friday after Thanksgiving as well.
Everyone is having a lot of fun with the market vendors and each vendor brings special gifts to the day. New this week is a soap maker and a jewelry designer.
The Smith Trahern Mansion is located at 101 McClure Street. For more information contact Barbara Brown – 931.801.0822 or Martha Martin Pile – 931.648.5725.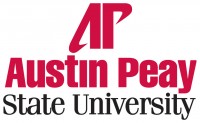 Clarksville, TN – Shortly after Clare Coyle Taylor's husband passed away, she gathered her children together and began creating works of art with them. She'd studied at Austin Peay State University, earning her Bachelor of Fine Arts with a concentration in pottery/ceramic sculpture and painting, but in the years after she graduated, she gradually found less time to practice her art.
Then, following her husband's death, the act of creating took on a new meaning for her.
"I've become even more aware of, and awed by, the healing nature of the process," she said. "There can be a catharsis about the expression and introspection achieved with color, mark making, and material manipulation. Emotions can be released where there are no words." «Read the rest of this article»
Rate Drops 0.2 Percentage Point From September
Nashville, TN – Tennessee Commissioner of Labor & Workforce Development Karla Davis announced today Tennessee's unemployment rate for October fell to 9.6 percent, down from the September revised rate of 9.8. The national unemployment rate for October 2011 was 9.0 percent, a decrease of 0.1 percentage point from the September revised rate.
"The drop in the unemployment rate from September to October is attributable to an increase in employment and fewer people looking for jobs," Commissioner Davis said. "Education and health services were two of the sectors fueling the monthly increase in employment." «Read the rest of this article»
APSU Sports Information: Austin Peay Baseball

Clarksville, TN – Austin Peay State University's baseball team continues to bolster its 2013 pitching staff, with the addition of A.J. Gaura, of Suamico, WI, who has signed a national letter of intent, the program announced Thursday.
Gaura, a 6-6, 240-pound, right-handed pitcher, posted a 9-1 record and 2.87 ERA while leading Iowa Western Community College to the NJCCA Division I World Series where it posted a 3-2 record, with both losses coming to the eventual national champion. In the tournament, he posted a 2-0 record with a 1.00 ERA with eight strikeouts in nine innings.
«Read the rest of this article»

Montgomery County, TN – A veteran of public education for 33 years, Hazelwood Elementary Principal Rosanne Sanford has been named principal at Carmel Elementary School, scheduled to open in August 2012.
She will begin her work as Carmel principal in January. The Hazelwood principal position will be posted on Friday.
«Read the rest of this article»
Thursday, November 17th, 2011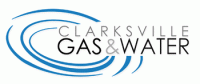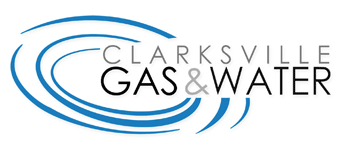 Clarksville, TN – Clarksville Gas and Water construction crews have reopened one lane of College Street; however, the outer southbound lane of College Street from Ninth Street to Ford Street and from Browning Street to University Avenue will remain closed through the night. «Read the rest of this article»

Clarksville, TN – John Brice Williams, 28 has been indicted and booked into Montgomery County Jail on 10 counts of Aggravated Statutory Rape.
The charges stem from an investigation from an anonymous tip that alleged Williams was having sexual relations with a female that was over 10 years younger than him. An investigation by Detective Debra Kolofsky substantiated the allegations.
«Read the rest of this article»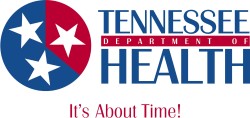 Nashville, TN – According to a report released recently by the state Department of Health, Tennessee hospitals have reduced the rates of healthcare-associated infections (HAIs). The report, titled "Tennessee's Report on Healthcare-Associated Infections: January 1st, 2008  – December 31st, 2010", summarizes the central line-associated bloodstream infection (CLABSI)  reporting activities for calendar years 2008-2010 and surgical site infection (SSI) reporting activities for the 2009 calendar year.
"Healthcare-acquired infections are a completely preventable public health threat. Only through the work and collaboration among many entities has Tennessee experienced such a significant improvement in a very short period," said Health Commissioner John J. Dreyzehner, MD, MPH, of the Tennessee Department of Health. "Those who have contributed to the state's success greatly deserve high praise and recognition for this tremendous accomplishment." «Read the rest of this article»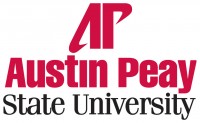 Clarksville, TN – For the last few weeks, the Austin Peay State University community has watched the demolition of three student residence halls that have been a mainstay on the campus for more than three decades.
Now, another historical milestone will unfold, months after the new Castle Heights residence hall opened on campus. Construction for the second phase of the student housing complex is under way on Drane Street – and it has the potential to change the layout of the campus.
«Read the rest of this article»