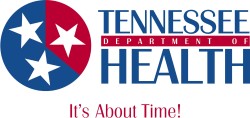 Nashville, TN – According to a report released recently by the state Department of Health, Tennessee hospitals have reduced the rates of healthcare-associated infections (HAIs). The report, titled "Tennessee's Report on Healthcare-Associated Infections: January 1st, 2008  – December 31st, 2010", summarizes the central line-associated bloodstream infection (CLABSI)  reporting activities for calendar years 2008-2010 and surgical site infection (SSI) reporting activities for the 2009 calendar year.
"Healthcare-acquired infections are a completely preventable public health threat. Only through the work and collaboration among many entities has Tennessee experienced such a significant improvement in a very short period," said Health Commissioner John J. Dreyzehner, MD, MPH, of the Tennessee Department of Health. "Those who have contributed to the state's success greatly deserve high praise and recognition for this tremendous accomplishment."
According to the Centers for Disease Control and Prevention, healthcare-associated infections are a significant public health issue in the United States. There were approximately 1.7 million HAIs and 99,000 HAI-related deaths in the United States in 2002, making HAIs one of the top 10 leading causes of death. A 2009 CDC report estimated the annual medical costs of HAIs to U.S. hospitals to be $35.7 billion to $45 billion. This does not include the personal, emotional and physical toll the illness has on patients, as well as their families, friends and colleagues.
"We are very pleased with the results in the report. Hospitals in Tennessee are working very hard to prevent HAIs, and we see the results of their efforts in the substantial reduction of the CLABSI SIR [standardized infection ratio] in both adult/pediatric and neonatal ICUs [intensive care units]," said Marion Kainer, MD, MPH, Director of Healthcare Associated Infections and Antimicrobial Resistance Program for the Tennessee Department of Health.
Since January 2008, CLABSIs decreased in all intensive care unit types for which 2008 data were available. While Tennessee previously had a CLABSI ratio statistically significantly greater than the national average, in 2010 Tennessee was 22 percent lower than the national baseline data (excluding burn and trauma intensive care units, which were not reportable in Tennessee until July 2010).
Neonatal intensive care units have also made significant progress. For these units, Tennessee previously had a ratio greater than the national baseline data. In the fourth quarter of 2010, the overall ratio in Tennessee was 0.5, reaching the U.S. Department of Health and Human Services' "Action Plan to Prevent Healthcare-Associated Infections" five-year prevention target earlier than expected.
Hospitals in the state have also reported SSIs for 2009. During that calendar year, the majority of SSIs, 34.2 percent, were most often superficial primary. Also, most SSIs, 69.1 percent, were identified upon readmission.
The report provides CLABSI rates by individual hospitals and grand division within the state, in addition to the overall state aggregate. Hospitals use the report to benchmark their rates of HAIs against other hospitals in Tennessee. Individual consumers can use the report as an educational resource and to identify hospitals with high or low CLABSI rates. The complete report is available online at http://health.state.tn.us/Ceds/HAI/index.htm.
A healthcare-associated infection occurs when the patient's body has an adverse reaction to the presence of an infectious agent or its toxins with no evidence that the infection was present or incubating at the time of hospital admission. The patient becomes sick because of the hospital environment.
A central-line associated bloodstream infection, also known as a CLABSI, is a type of healthcare-associated infection. Many patients receive fluids, blood or medications through a tube placed in a patient's vein known as a central line. When germs enter the bloodstream while a central line is in place or within 48 hours of its removal, the infection that follows is considered a CLABSI. According to the Centers for Disease Control and Prevention, an estimated 200,000 CLABSIs occur in the United States every year. CLABSIs can be prevented through the proper insertion and care of the central line.
A surgical site infection, referred to as a SSI, is another type of healthcare-associated infection. An infection is considered a SSI when it occurs after surgery in the part of the body where the surgery took place. HAIs are a problem for hospitals and patients because they often lead to longer hospital stays, higher costs and increased risks of dying.
In June 2006, the Tennessee General Assembly passed legislation requiring hospitals to report selected HAIs to the Tennessee Department of Health. According to law, CDC's National Healthcare Safety Network is used for reporting, making Tennessee the fifth state to use the system.
Tennessee Department of Health's HAI prevention team, a part of Communicable and Environmental Disease Services, works in collaboration with QSource, the Tennessee Hospital Association, the Tennessee Center for Patient Safety, the Tennessee Initiative for Perinatal Quality Care (TIPQC), the Association for Professionals in Infection Control and Epidemiology (APIC) and hospitals to improve the rates of HAIs in Tennessee.
For more information on HAI's or to see earlier reports, visit the department's website at http://health.state.tn.us/Ceds/HAI/index.htm.