Public, Education and Government (PEG) Programming
PEG channel added to U-verse TV in Clarksville, Tennessee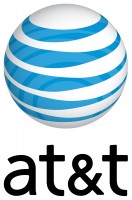 Clarksville, TN – The City of Clarksville and AT&T Tennessee today announced that Public, Education and Government (PEG) programming provided by The City of Clarksville is now carried on AT&T U-verse® TV Channel 99.
This station is operated by Austin Peay State University (APSU).  APSU's GovTV channel provides its viewers live and rebroadcast coverage of OVC sports, classic arts showcase, NASA and various community events that also include Clarksville's city council meetings. AT&T U-verse launched in Tennessee in December 2008.
"The introduction of this PEG programming is a real plus for Clarksville and I am pleased to see this kind of investment coming into the community," said Rep. Curtis Johnson. "Consumers always benefit when they have a choice among competitive products and services and nothing is better than keeping our Clarksville community informed."
"I'm pleased to see AT&T U-verse carrying this PEG programming now in the Clarksville community," said Rep. Joe Pitts.  "Making this programming available on Channel 99 will be a big help to our area."
AT&T U-verse services, which are all delivered over AT&T's advanced Internet Protocol (IP) network, offer a new alternative to cable with a better DVR, better features and apps, and a better TV experience. AT&T U-verse allows customers to bring together their TV, broadband, home phone and AT&T wireless services ? all on one bill ? with unique features that provide a new level of integration, convenience and control. And now, AT&T U-verse TV ranks "Highest in Residential Television Service Satisfaction in the South Region, Four Years in a Row," according to the J.D. Power and Associates 2011 Residential Television Service Provider Satisfaction StudySM.
"Thanks to the leadership of Representatives Johnson and Pitts, we are able to see this type of investment today," said Clarksville Mayor Kim McMillan. "Their dedication to our community and their support for policies that spur economic development in the legislature has led to today's announcement."
PEG programming on U-verse TV is conveniently located on Channel 99, which enables all U-verse TV customers in Clarksville and throughout Middle Tennessee to view the PEG programming. This allows programmers to have a larger audience to show their content, while increasing overall access by allowing consumers to learn about issues outside their own community.
"We continue to make progress adding local PEG channels and enhancing the capabilities of U-verse TV on a regular basis," said Kathy Sager, regional director, external affairs, AT&T Tennessee. "We look forward to launching even more new PEG channels and making more insightful and locally based programming available to our U-verse customers in Tennessee."
For additional information on AT&T U-verse — or to find out if it's available in your area — visit AT&T U-verse.