This Veterans Day, the Tennessee State Library and Archives (TSLA) launched a pair of projects aimed at preserving the history of those who served in the Vietnam and Korean Wars.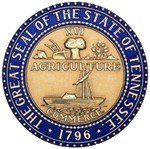 Nashville, TN – TSLA is asking veterans of the Vietnam and Korean Wars and their families to contribute items for a new archival collection called Tennessee Remembers: Vietnam and Korea Veterans. TSLA will accept all forms of original material including books, photographs, film, audiotapes, slides, negatives, artifacts, maps and letters. Professional archivists will arrange, organize and preserve the collections to ensure that donated materials are available to the public for research.
"My father is a Korean War veteran, and I had numerous relatives who both served and died as a result of their service in the VietNam War, so this initiative is particularly meaningful to me, said State Rep. Joe Pitts (D-Clarksville). "I look forward to the completion of the project and the preservation of this important era in our country's history." «Read the rest of this article»
Austin Peay vs. Oral Roberts
November 19th, 2011 | Mabee Center |Tulsa, OK

Tulsa, OK – When you look at the Oral Roberts lineup, it looks much like the team that played Austin Peay in Clarksville two years ago in a BracketBuster contest.
Owning those talented, but familiar faces are the reasons why Oral Roberts is the overwhelming favorite to win the Summit League in 2011-12. The Golden Eagles are led by burly forward duo of 6-6 Dominique Morrison (19 ppg), a two-time first team All-Summit performer, and 6-5 Michael Craion (13 ppg), the Summit League Newcomer of the Year in 2009-10 before missing last season. Warren Niles, a 6-5 guard, was a handful for the Govs two seasons ago and he is off to a flying start this season.
«Read the rest of this article»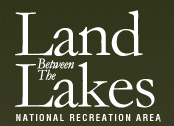 Golden Pond, KY – Beginning December 1st, Land Between The Lakes (LBL) National Recreation Area is again giving people the opportunity to come outdoors in search of your very own cedar Christmas tree by offering Christmas tree permits.
The permit, valid December 1st-24th, entitles a family to cut one cedar tree at no charge. Permits, maps, and cutting guidelines may be obtained from the LBL Administrative Office, 8:00am-4:30pm, Monday-Friday, and at the Golden Pond Visitor Center, 9:00am-5:00pm Saturday and Sunday. On Christmas Eve, December 24th, the Visitor Center will close at 3:00pm. «Read the rest of this article»
November 19th, 2011 • 1:30pm CST
Cookeville, TN • Tucker Stadium / Overall Field (16,500)

Cookeville, TN – In its season finale, Austin Peay's football team still has something to play for – the coveted Sgt. York Trophy.
The Govs remain in contention for the in-state trophy, needing a win against Tennessee Tech, 1:00pm, Saturday, in order to bring the trophy to Clarksville for the first time.
The Golden Eagles, meanwhile, are in a similar situation. Heading into the final regular-season weekend,  Tennessee Tech is on the verge of their first Ohio Valley Conference football championship since 1975.
«Read the rest of this article»
The USDA provides food safety steps hosts can incorporate into their favorite recipes this Thanksgiving, reducing the risk of food poisoning from Salmonella and other pathogens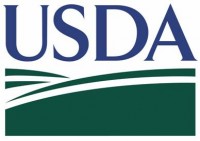 Washington, D.C. – It is the time of year again when celebrity chefs and cooking magazines are advocating the newest trends in cooking a turkey. Whether you use a tried-and-true recipe or a creative new method, the U.S. Department of Agriculture's Food Safety and Inspection Service (FSIS) wants to help you cook it safely. Once you choose a recipe, pair these steps with your cooking instructions to prepare a turkey that is both delicious and safe for your family.
«Read the rest of this article»
Written by Maj. Brandon Bissell
5th Special Forces Group (A) Public Affairs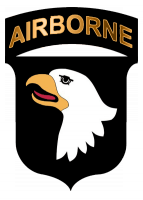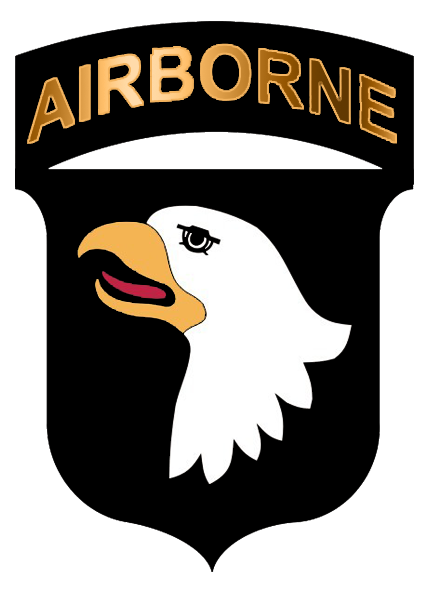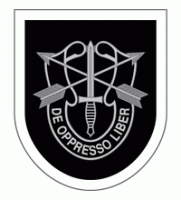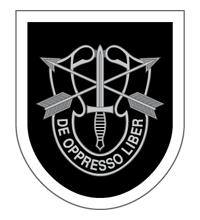 New York, NY – "It was as if the Jetsons had met the Flintstones," stated Capt. Will Summers, former Special Forces team sergeant for the 5th Special Forces Group (Airborne), as his team linked up and operated with members of the Afghan Northern Alliance just weeks after the 9/11 attacks.
A decade later those same words would resonate throughout the Winter Garden Hall in Two World Financial Center near Ground Zero as Vice President Joseph Biden, standing before the Ground Zero flag, spoke to the audience assembled for the dedication of a larger than life bronze statue depicting those same Green Berets.
«Read the rest of this article»

Clarksville, TN – On November 18th, 2011, Officers Jeff Danault, Mark Wilson, and Nathan Lee were presented with The Lifesaving Award at a ceremony held at Police Headquarters. The Lifesaving Award is given to officers whose actions saved or extended the life of another person.
The Lifesaving Award was presented to the officers for their actions on September 3rd, 2011 when they responded to a shots fired call at 801 Providence Boulevard and found a man that had been hit by gunfire. He was bleeding from both legs due to gunshot wounds; the left leg was bleeding severely.
«Read the rest of this article»
APSU Sports Information: Austin Peay Baseball

Clarksville, TN – Austin Peay State University's baseball team adds its fourth pitcher of the early signing period, with Brian Krolikowski, of Batavia, IL, signing a national letter of intent, the program announced Friday.
Krolikowski, a 6-3, 230-pound right-handed pitcher, posted a 2-1 record and 4.37 ERA in his first season at Parkland College. He registered 29 strikeouts in 35 innings.
«Read the rest of this article»


Clarksville, TN – Wednesday, November 16th, the Clarksville Civil War Roundtable, presented a check in the amount of $800.00, to the City of Clarksville Parks & Recreation Department at their monthly meeting.
The money will be used to purchase a picnic table to be placed along the path below the Fort Defiance Interpretive Center.
«Read the rest of this article»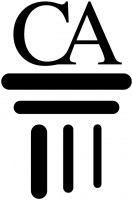 Clarksville, TN – Clarksville Academy, a Pre-K through 12th grade private college preparatory school, is pleased to announce the signing of Zach Nussbaumer to David Lipscomb University in Nashville, TN.  Zach has played golf at CA for the past 4 years.
Head of Schools Kay Drew, "It is such an honor to witness our students' achieve success. Zach's ability on the golf course gained him the attention of Lipscomb, but his performance in the classroom is what got him not only an athletic scholarship but an academic one as well."
«Read the rest of this article»