APSU Sports Information: Austin Peay Baseball

Clarksville, TN – Austin Peay State University's baseball team adds its fourth pitcher of the early signing period, with Brian Krolikowski, of Batavia, IL, signing a national letter of intent, the program announced Friday.
Krolikowski, a 6-3, 230-pound right-handed pitcher, posted a 2-1 record and 4.37 ERA in his first season at Parkland College. He registered 29 strikeouts in 35 innings.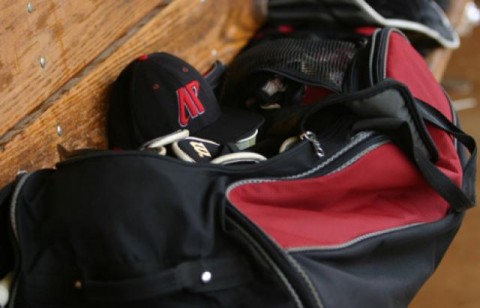 "We believe Brian has the ability and intangibles to be an excellent pitcher at this level," said Governors head coach Gary McClure. "We think he has very good stuff on the mound that will correlate into him being a very versatile pitcher for us. We feel like he will compete for a rotation spot or at worst would be a go-to guy out of the pen.
"Early in the fall Brian was mid to upper 80's (miles per hour) but his arm has started getting stronger and by the end was sitting upper 80's and touching some 90's. We fill like by the time he gets to our place his arm will be back to the point that he will be sitting in the low 90's with a plus slider like he was a couple years ago."
Prior to joining Parkland, Krolikowski played at Miami (Ohio) where he pitched in one contest as a freshman before sustaining an injury.
"Brian is a confident guy who knows what he is capable of doing on the mound and how to go about it," said McClure. "He's has matured and grown up a lot since graduating from high school and that maturity is carrying over onto the mound."
Krolikowski prepped at Batavia High School where he played baseball, football and hockey. As a pitcher and first baseman he was twice named all-area and was a three-time all-conference selection. As a senior he was 7-2 with a 1.72 ERA and was the winning pitcher in the Bulldogs regional and sectional victories that season. Krolikowski also batted .375 with eight home runs and 41 RBI. As a sophomore he threw the program's first no-hitter and batted .407 with a school record 12 home runs.
2013 Austin Peay Baseball Incoming Class
Jared Carkuff, 6-2, 160-pound, right-handed pitcher, Bell Buckle, TN. (Cascade HS)
Hunter Lindley, 5-10, 185-pound, pitcher/infielder, Germantown, TN. (St. George's Independent School)
Jake Walters, 5-10, 190-pound, infielder, Sparta, IL. (St. John Vianney HS)
Tommy Hager, 6-0, 185-pound, outfielder, O'Fallon, MO. (Fort Zumwalt West)
Zach Hall, 6-1, 185-pound, left-handed pitcher, Troy, IL. (Parkland College)
A.J. Gaura, 6-6, 240-pound, right-handed pitcher, Suamico, WI. (Iowa Western CC)
Brian Krolikowski, 6-3, 230-pound, right-handed pitcher, Batavia, IL. (Parkland College)