This Veterans Day, the Tennessee State Library and Archives (TSLA) launched a pair of projects aimed at preserving the history of those who served in the Vietnam and Korean Wars.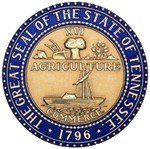 Nashville, TN – TSLA is asking veterans of the Vietnam and Korean Wars and their families to contribute items for a new archival collection called Tennessee Remembers: Vietnam and Korea Veterans. TSLA will accept all forms of original material including books, photographs, film, audiotapes, slides, negatives, artifacts, maps and letters. Professional archivists will arrange, organize and preserve the collections to ensure that donated materials are available to the public for research.
"My father is a Korean War veteran, and I had numerous relatives who both served and died as a result of their service in the VietNam War, so this initiative is particularly meaningful to me, said State Rep. Joe Pitts (D-Clarksville). "I look forward to the completion of the project and the preservation of this important era in our country's history."
TSLA is accepting donations of materials as small as a single letter or photograph and as large as dozens of boxes for Tennessee Remembers, which will help to educate future generations about the men and women who served in these wars.
In a separate but related project, TSLA will also distribute a survey to give veterans an opportunity to share their stories from the war. This survey is available online at www.tn.gov/tsla/VetsProject/vietnamwar/index.html or www.tn.gov/tsla/VetsProject/koreanwar/index.html.
People can also obtain printed copies of the survey by writing to: Tennessee Remembers: Vietnam and Korea Veterans, 403 7th Avenue North, Nashville, TN 37243 or e-mailing .
"It is highly appropriate that these projects are being launched on Veterans Day," Secretary of State Tre Hargett said. "It's important to honor our veterans, and I know this exhibit and the questionnaire results are ways we can do that while preserving their memories for generations to come."
TSLA is the state's chief repository of history, collecting and preserving books and records of historical, documentary and reference value.
"At the State Library and Archives, our mission is to preserve the history of the state and the people who live in it," Assistant State Archivist Wayne Moore said. "We're trying to reach out to a large community of Tennesseans who served in Vietnam and Korea and have stories and remnants of their experiences. It's the right time to do it, and we're the right agency to help veterans preserve that legacy."