Clarksville, TN – "The Leaf-Chronicle is making changes at its facility, and they're for the better." Richard Stevens, editor and general manager of the paper, told Hank Bonecutter of radio station WJZM 1400 AM on his Clarksville in Review program. The interview focused on the quashing the rampant speculation about the fact that the entire bottom floor of their offices was going to be available for lease.
People have noticed the "For Lease" signs in the windows of their downtown facility and have wondered if the paper is closing it's doors. "Our staff has changed over the last couple of years, and there's not a need to have all of that room," Stevens said. "We plan to have our staff consolidated upstairs where I can have better access to all departments and run a more efficient business." He then reassured the public, "We're not going anywhere, we're just adjusting to the change in our business and personnel."
Speculation has run rampant over the past couple of years that the Leaf-Chronicle is going away, or shutting down to become an insert to the Nashville Tennessean. Some have even speculated that the Leaf-Chronicle would become a weekly newspaper, as times have changed in how people get their news.
"Our digital platform continues to be the most read website in the Clarksville/Fort Campbell area and abroad" said Stevens. "But there's still a huge demand for the printed product, which is produced in Nashville, and we plan to offer our advertisers the best value for their dollar." He continued, "Moving the employees onto one floor, helps them all to work better together, and produce the news as efficiently as possible."
The newspaper is printed and trucked to Clarksville; and several employees have lost their jobs, moved on due to downsizing. This is what's led local fans of the newspaper to believe that the Leaf-Chronicle was on it's last legs.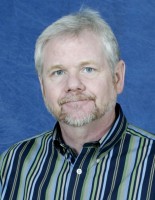 "We've been around since 1808 serving the news and information needs of our community better than anyone, and we have no intention of changing or moving anytime soon." said Stevens.
"Our parent company, Gannett, is focusing on it's website delivery of news and information and adjusting to the reading habits of their consumers and this move is in the best interests of the company and our readers" he continued. "I hear the talk about what's going to happen to the Leaf-Chronicle and times are changing, but we are making those changes that best serve our company."
Stevens says he hopes to have the bottom floor of their facility ready to show off to the public when they have their annual Country Ham Breakfast for advertisers and government officials in December.
In a society that is ravenous for news and information, newspapers have found themselves competing with the digital age and internet blogs and online news sites. The consumer now has more choices on where they get their information, and the Leaf-Chronicle prides itself in being the most reliable source of credible, and factual information to it's customers.
Steven's interview on Wjzm can be heard at www.wjzm.com under podcasts for Clarksville in Review. Wjzm and Wjzm.com is Clarksville's only news talk sports radio station, broadcasting since 1941 and can be found at 1400am.