Throughout history, people have given thanks sometimes in joyful celebration, often in solemn, even prayerful, ceremony.
The United States, over hundreds of years, has come to observe a national holiday for giving thanks.
It is a time to celebrate family and friends, the arrival of crisp fall weather, the turning of the leaves, football, turkey, pumpkin pie. «Read the rest of this article»

Nashville, TN – Happy Holidays! The Tennessee Department of Agriculture has a gift for you: a store full of locally grown and made products you can keep inside your telephone.
Savvy cell phone users can now point their phone cameras at a "quick response," or "QR" code, and launch an application that takes them straight to the Pick Tennessee Products website and Taste of Tennessee Online Store. Once the code has done its job, shoppers can instantly access all the local farm-direct ingredients, artisan foods, gift baskets, and even Christmas trees listed at www.picktnproducts.org. «Read the rest of this article»
Clarksville Collection Site Fills Up with Shoe Box Gifts as Web-Savvy Volunteers Pack Their Boxes of Hope Online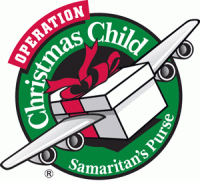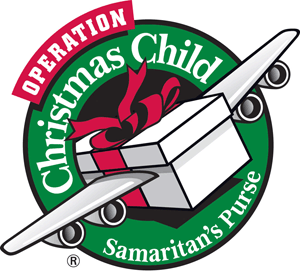 Clarksville, TN – Volunteers have been working tirelessly at the Clarksville collection sites where thousands of shoe boxes packed with school supplies, toys and necessity items were dropped off by caring Clarksville residents.
National Collection Week is wrapping up for the world's largest Christmas project of its kind—Operation Christmas Child—where participants fill empty shoe boxes with items for kids suffering from natural disaster, war, terrorism, famine, and poverty. Soon, these shoe boxes will be delivered to 8.5 million kids worldwide. «Read the rest of this article»
Digital Sales Strong – Video Views Increase
Clarksville TN – Local singer/songwriter Lydia Walker's recent weekend digital album release party and music video premiere was a grand success!  The excitement was at full throttle at Chick-fil-a of Madison Street as family and friends packed the dining area to view Lydia's new video – When I Dance – for the first time.
Guests were also treated to personal introductions of each new song featured on Lydia's project – Beloved.  Main co-writer and producer Curt Ryle was on hand to enjoy the celebration as well as Sarah Lejeune of Feeling Good Entertainment who produced the music video.
«Read the rest of this article»
Improvement in Graduations best among Tennessee Universities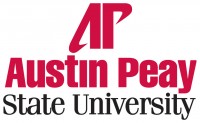 Clarksville, TN – Austin Peay State University continues to move toward the 11,000-student mark. Figures for the Fall 2011 semester show a record enrollment of 10,873 students at APSU.
But APSU has more reason to celebrate. Not only is enrollment increasing, but APSU also is graduating more students than ever.
While growth in student enrollment is vital for any postsecondary institution, APSU, like other public institutions in Tennessee, is being assessed by retention and graduation performance. «Read the rest of this article»
State Troopers will strictly enforce Seat Belt Usage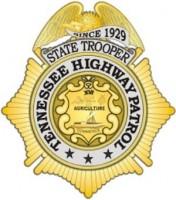 Nashville, TN – Sixteen people lost their lives on Tennessee roadways during last year's Thanksgiving Day Holiday period. That's why the Tennessee Highway Patrol will be hitting the roads, along with millions of Americans, in a high-visibility, safe driving enforcement campaign for the 2011 Thanksgiving Day Holiday.
Beginning at 6:00pm, Wednesday, November 23rd through midnight Sunday, November 27th, State Troopers will saturate the interstate systems and high-crash corridors across Tennessee, placing an emphasis on impaired driving, seat belt usage, and traffic law compliance.
«Read the rest of this article»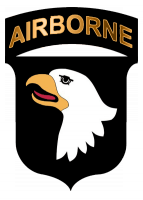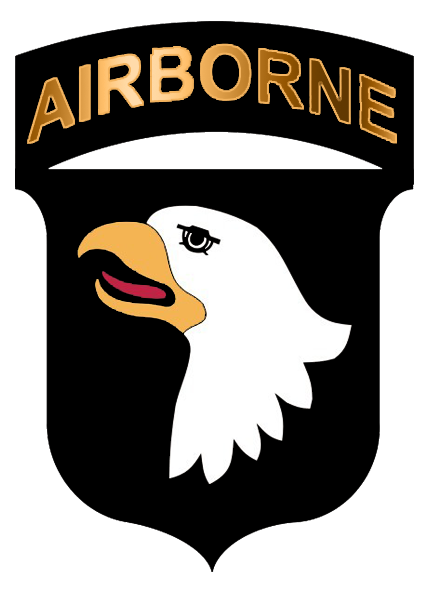 Fort Campbell, KY – Thanksgiving is a holiday for giving thanks. It is a time to celebrate family and friends, the arrival of crisp fall weather, the turning of the leaves, football, turkey, pumpkin pie; and for the families of 50 Fort Campbell Soldiers from the 305th Quartermaster Company part of the 101st Sustainment Brigade, it's a time to be thankful that their loved ones arrived home from Iraq just in time to enjoy this special holiday with them.
«Read the rest of this article»
APSU Sports Information
Clarksville, TN – Whitney Hanley, a senior on the Austin Peay State University women's basketball team, has been named the Copies in a Flash APSU Athlete of the Week.
The Mt. Washington, KY native again broke the 20-point mark scoring 21 points and grabbing seven rebounds in the Lady Govs come-from-behind 61-58 victory over Lipscomb, Monday. During the game Hanley became the 14th Lady Govs player to record 1,000 career points. «Read the rest of this article»

We have officially left the battles of the French Revolution and the Roxy Regional Theatre stage has begun its transformation to the snow filled village of "A Christmas Carol." Rehearsals for this annual holiday production are well under way and Scrooge will make his entrance in good fashion the day after Thanksgiving.
 
Black Friday proves to once again be a busy day of shopping across the country. After scooping up great deals on electronics and visiting your local boutiques, come to the corner of 1st and Franklin Street for the opening performance of "A Christmas Carol."
«Read the rest of this article»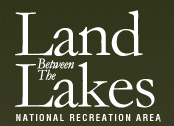 Golden Pond, KY – Small game hunting season opens at Land Between The Lakes (LBL) National Recreation Area beginning December 1st.
All hunters (age 16 and older) must have an LBL Hunter Use Permit, an appropriate state license, and observe applicable state laws and LBL rules regarding hunting zones and safety precautions. «Read the rest of this article»