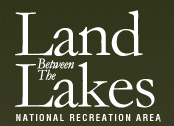 Golden Pond, KY – Land Between The Lakes (LBL) National Recreation Area will be adding a new Civil War themed program in honor of the sesquicentennial, or 150th anniversary of the start of the American Civil War.
The new program, "Civil War Comes to The Homeplace" will be held at The Homeplace, a living history farm on the Tennessee portion of LBL, Saturday, December 3rd, from 10:00am-4:00pm. «Read the rest of this article»
Austin Peay Governors vs. Middle Tennessee Blue Raiders
November 26th, 2011 | Dave Aaron Arena | Clarksville, TN

Clarksville, TN – Austin Peay is literally back to where it started. And the Governors hope to find a better answer the second time around.,
For the second time in a little more than two weeks, the Govs will face old rival Middle Tennessee. On November 11th, the Govs opened the 2011-12 season with a 80-71 loss in Murfreesboro.
Saturday's 7:00pm contest will serve as an opener of a second sort for APSU-the home opener.
«Read the rest of this article»
Clarksville, TN – On November 22nd, 2011, in the office of Bill Mace Homes, two LEAP Youth Interns were awarded Tennessee Titans tickets in recognition of their academic achievement and community outreach efforts.
Pastor Tommy Vallejos was approached by Bill Mace about developing innovative ways to encourage youth to be productive and responsible citizens. Given Pastor Tommy's intimate knowledge and involvement with the LEAP Organization, he recommended recognizing two distinguished youth from LEAP.
«Read the rest of this article»
Rate increases in one county, decreases in 92, and remains the same in two
Nashville, TN – County non-seasonally adjusted unemployment rates for October 2011, released today, show that the rate increased in one county, decreased in 92 counties, and two counties remained the same.
Tennessee's unemployment rate for October fell to 9.6 percent, down from the September revised rate of 9.8. The national unemployment rate for October 2011 was 9.0 percent, a decrease of 0.1 percentage point from the September rate.
«Read the rest of this article»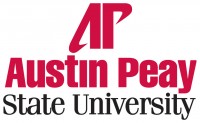 Clarksville, TN – Most of the papers had turned yellow and brittle. For years, they'd been hidden away in boxes inside offices in Stewart County. They were mostly old, out-dated legal documents, and since the county couldn't afford to hire an archivist, they remained forgotten in their boxes.
Then one afternoon, Teresa Prober, a historian and history instructor at Austin Peay State University, volunteered to go through the papers. She was amazed by the historical significance of what she found.
"We found an original land grant from 1783, just sitting in a box," she said. "We have a document with Sam Houston's signature on it. In Stewart County." «Read the rest of this article»

Clarksville, TN – A Christmas Carol opens tonight, November 25th, with "Toys for Tickets," during which patrons can bring new, unwrapped toys in exchange for admission. Tickets will go on sale at 7:30pm, and donated toys will go to less fortunate children. The show starts at 8:00pm.
Friday night is also  pay-what-you-can-night. All tickets not pre-sold at the regular ticket price when the box office opens that evening will go on sale for whatever price you wish to pay. «Read the rest of this article»

Clarksville, TN – Around 1:15am this morning, officers responded to a call about a van being inside of a church. When officers arrived on scene, they found a Ford Astro van lodged inside one of the walls of the Galilean Church, 130 South 10th Street.
The driver was still inside of the vehicle when officers arrived, obviously intoxicated, and had to be physically removed from the vehicle. Herbert Earl Minor's had driven the vehicle off the roadway near 9th Street and Franklin Street, drove over three curbs, and then ran the vehicle into the inside of the Galilean Church.
«Read the rest of this article»
Tennessee Titans (5-5) vs. Tampa Bay Buccaneers (4-6)
Sunday, November 27th, 2011 • Noon CST • LP Field • Nashville, TN • TV: FOX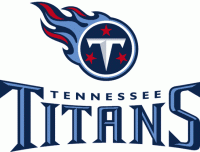 Nashville, TN – The Titans (5-5) return to LP Field (capacity 69,143) this week after two games on the road. They square off against their third consecutive opponent from the NFC South, the Tampa Bay Buccaneers (4-6), on Sunday, November 20th.
Kickoff is scheduled for noon CST. The Titans are 7-2 all-time against the Buccaneers, including a 6-0 mark at home. However, the Buccaneers got the better of the Titans in the most recent matchup, winning 13-10 at Raymond James Stadium in 2007.
After that game, the Titans went on a 12-game winning streak against NFC clubs. They have won 13 of their last 15 games against the NFC, and their .711 interconference winning percentage since 2002 realignment ranks third in the NFL.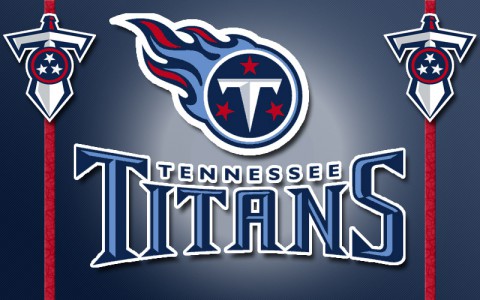 «Read the rest of this article»
Tonight at Fort Campbell High School's Fryar Stadium
Fort Campbell, KY – This is something we're getting all too familiar with. The Fort Campbell football team making a run for the Kentucky class 3A state football title.
We've been down this road before, and this Friday night at Fryar Stadium on the Fort Campbell army base, we'll take a ride down "Championship Road" again as the Falcons will host the number one team in the commonwealth in division 3A, Louisville Central.  Kick-off is at 7:30pm. You better get there early. This is a big deal. «Read the rest of this article»
APSU Sports Information: Ausitn Peay Basketball

San Luis Obispo, CA – Austin Peay will spend its Thanksgiving break on the West Coast with a pair of contests at the Cal Poly Thanksgiving Classic, Friday-Saturday.
The Lady Govs meet American in a 9:00pm (CT), Friday contest before facing host Cal Poly in a 7:00pm (CT), Saturday contest. It is Austin Peay's first trip to California since the 1998-99 season.
«Read the rest of this article»