APSU Sports Information: Ausitn Peay Basketball

San Luis Obispo, CA – Austin Peay will spend its Thanksgiving break on the West Coast with a pair of contests at the Cal Poly Thanksgiving Classic, Friday-Saturday.
The Lady Govs meet American in a 9:00pm (CT), Friday contest before facing host Cal Poly in a 7:00pm (CT), Saturday contest. It is Austin Peay's first trip to California since the 1998-99 season.
Austin Peay's 2-1 start is its best three-game opening since the 2002-03 season.
That season the Lady Govs did not post its second loss until the season's sixth game en route to a school-record 27-4 overall record.
Cal Poly Thanksgiving Classic
Dates: Tuesday, November 25th-26th, 2011
Game 1: vs. American (3-2, 0-0 Patriot) | Tipoff: 9:00pm (CST)
Game 2: at Cal Poly (1-2, 0-0 Big West) | Tipoff: 7:00pm (CST)
Location: San Luis Obispo, CA | Arena: Mott Gymnaisum (3,032) | Live Stats: www.GoCalPoly.com
ipTV: The APSU-Cal Poly contest will be available at www.BigWest.tv
Head Coaches
Austin Peay – Carrie Daniels (Austin Peay, 1996) is 65-96 (.404) in her sixth season as a head coach and at the school.
American – Matt Corkery (West Texas A&M, 1993) is 66-33 (.667) in his fourth season as a head coach and at the school.
Cal Poly – Faith Mimnaugh (Loyola-Chicago, 1986) is 178-220 (.678) in her 15th season as a head coach at the school.
Series: vs. American, APSU leads, 1-0 | It will be the first meeting with Cal Poly
Player to Watch
Kristen Stainback
Freshman Kristen Stainback became just the third freshman during the Carrie Daniels era to start on opening day. However, she was unable to find the bottom of the net in her first two games, missing six field goals.
Stainback broke out of that mini-slump with aplomb, making 5-of-10 from the field against nationally-ranked Louisville. That effort included a quartet of three-pointers – one in APSU's 6-0 opening run and another to tie the game in the second half. She was named the Copies in a Flash Player of the Game for her performance.
Lady Govs Last Time Out
No. 11/12 Louisville def. Austin Peay, 78-60
November 22nd, 2011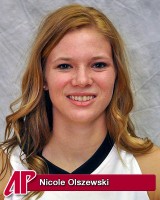 Austin Peay went toe-to-toe with nationally-ranked Louisville for 30 minutes, but could not survive a second-half burst by the hosts and fell 78-60 in non-conference action, Tuesday, at the KFC Yum! Center. Austin Peay opened the second half with a 7-2 run, tying the game on freshman Kristen Stainback's three-pointer with 16:56 remaining.
However, Louisville responded with the game's next eight points before sophomore Nicole Olszewski made the Lady Govs next basket at the 15:16 mark to trail 44-38. Louisville (4-1) used a 13-5 run over the next four minutes to build its first double-digit lead, 57-43, with 11:25 remaining.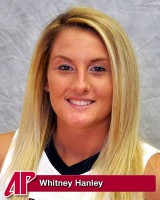 Austin Peay would only get as close as 11 the rest of the way while the Cardinals briefly pushed the lead to 20 points with 1:38 left before settling on the final score. Stainback scored her first collegiate basket as part of APSU's 6-0 opening run and led the Lady Govs with 15 points.
Senior Whitney Hanley finished with 12 points – making all six of her free throws – and grabbed six rebounds.
About American

American enters the tournament with a 3-2 record after beginning its current three-game road trip with a 48-41 victory at Youngstown State, Monday. The Eagles own early season victories against George Mason (55-51, November 11th), Mount St. Mary's (77-62, November 18th) and Youngstown State.
Senior guard Lisa Strack leads the team in both scoring (14.2 ppg) and rebounding (7.4 rpg). American was one of three teams to win a share of the 2010-11 Patriot League regular-season title. The Eagles were picked to win the 2011-12 title, Strack receiving preseason All-Patriot League honors. She is one of three returning starters among eight returning letterwinners from last season's team.
About Cal Poly
Cal Poly will return to action for the first time since a 79-76 loss to Fresno State, Sunday, in its home opener. The Mustangs have not been shy offensively, averaging 83.7 points per game. Cal Poly opened the season by putting a scare into Oregon before falling 102-93 in its season opener, November 13th, before posting its season's lone victory at San Francisco (82-66, November 16th).
The Mustangs return 12 letterwinners, including four starters, from last season's squad that won a share of the Big West regular-season title. In addition to those starters, the Mustangs see Kristina Santiago, the 2009-10 Big West Player of the Year, return after missing last season due to injury. She hasn't shown signs of rust in the early going, averaging 27.3 points and 14.7 rebounds per game this season.
Next Game
Vanderbilt Visits The Dunn Center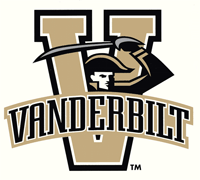 After flying home Monday morning, Austin Peay will have a brief break before hosting Vanderbilt, 7:00pm, Wednesday at the Dunn Center.
It will be the Lady Govs second home contest this season, after opening the season at home. The Commodores will be making their first foray outside Memprial Gymnasium where they played their first six games.