Haslams kick off event and holiday season with lighting of state Christmas tree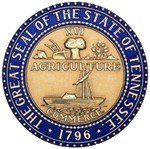 Nashville, TN – Tennessee Governor Bill Haslam and First Lady Crissy Haslam tonight hosted "Christmas at the Capitol" in joining with state employees, their families and visitors to the Capitol to celebrate the holiday season.
"This is a time to reflect on all of our blessings and to celebrate with friends and family," Haslam said. "Crissy and I wish Tennesseans a safe and happy holiday season and appreciate the honor of serving our citizens." «Read the rest of this article»
APSU Sports Information: Austin Peay Basketball

Nashville, TN – Austin Peay State University men's basketball team had its season-opening drought continued with a 67-59 loss at Lipscomb, Monday night.
The Govs committed a season-high 23 turnovers and shot only 39-percent from the floor, including 2-of-17 from behind the arc.  It was sixth time this season for the Govs to shoot under 40 percent.
«Read the rest of this article»
Clarksville, TN – At this evening's Executive Session I asked Mayor McMillan about the current project status at Exit 11. You will recall the issues and road options I raise my article yesterday.
I asked the mayor were we proceeding with the Tennessee Department of Transportation plan as described by Representative Curtis Johnson (using the right-of-way that the state owned, the state funding the $1.3 million price tag, etc) or were we looking at the plan quoted by Councilman Burkhart that would require additional money from either the city or somewhere else to buy land to give it to the state and have them move the exit ramp to intersect with Sango Road. «Read the rest of this article»
APSU Sports Information: Austin Peay Volleyball

Clarksville, TN – Austin Peay State University athletics has announced it will not renew the contract of head volleyball coach Bill Egbert.
That announcement was made Monday.
«Read the rest of this article»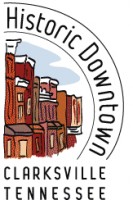 Clarksville, TN – You're invited to join the merchants of Historic Downtown Clarksville for the monthly Art Walk, on December 1st, from 5:00pm–8:00pm.
Kendall Welsh from ARTifacts, sent us this information about November's artistic extravaganza. Participating merchants include The Framemaker, Ingredients, New South Coffee, ARTifacts,  Hodgepodge, and many more.
«Read the rest of this article»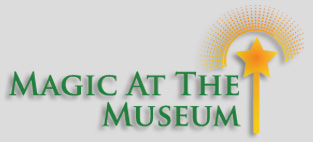 Clarksville, TN – Magic at the Museum returns just in time for Christmas to the Customs House Museum.  Sponsored by Better Homes and Garden Real Estate, children of all ages will be entertained with balloon tricks, face painting and an incredible stage show featuring magician Russ Nowack.
The fun begins at 2:00pm when the Customs House opens its doors for a free tour of the museum, while children get their faces painted and watch balloon artists shape their favorite balloon character. «Read the rest of this article»

Clarksville, TN – Clarksville Police Department officers were out, November 23rd, 25th, 26th, and 27th, in an effort to improve traffic safety and reduce crashes.
November 23rd, officers were on Wilma Rudolph Boulevard focusing on aggressive, distracted driving, traffic, and seatbelt violations. November 25th, commonly referred to as "Black Friday", officers expanded the scope of their enforcement to include the area around St. Bethlehem. «Read the rest of this article»
Clarksville, TN – The other item I wished to comment on for your info and consideration are efforts to fix traffic problem at Exit 11.  Many of you know that my efforts to gain stoplights at the Sango Road – MLK/Hwy 76 intersection go back to 2000.  A study effort request that I submitted on behalf of several neighborhoods back at that time did not support stoplights.
After being elected to the council in 2007, I made another request to have the area looked for traffic volume and stoplight needs.  Again the study did not support the need.  Around 2009 I again asked for a study from the state and it was performed.  It showed a greater volume of traffic but not for enough hours of the day. «Read the rest of this article»
Cold rainy weather can't dampen the spirits of returning Soldiers and their Families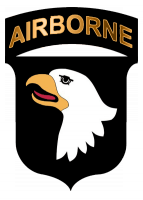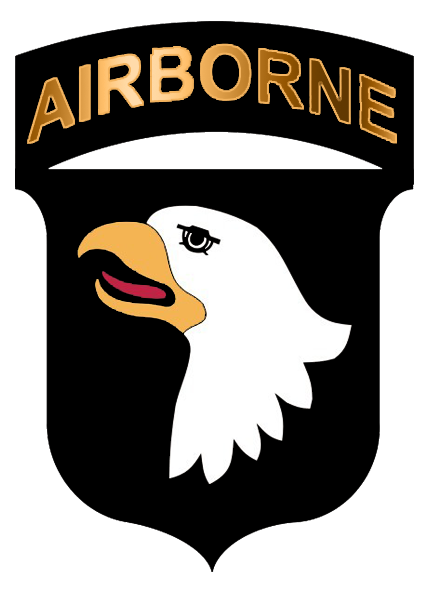 Fort Campbell, KY – On a cold rainy night 102 soldiers from the 194th Military Police Company, 101st Sustainment Brigade (Lifeliners), returned to Fort Campbell after a 9 month deployment to Iraq as part of Operation Iraqi Freedom.
Family and friends of the returning soldiers had gathered together to give their loved ones a proper welcome home. We arrived right as the announcement that the flight was 15 minutes out was made over the PA system.  So as we entered the family members were getting themselves weather ready. Normally when the family members are allowed to head outdoors it's a mad dash to get outside so they can claim the best spots, but due to the rain most of the family members waited inside until the plane had actually touched down.
«Read the rest of this article»

Clarksville, TN – On November 27th, 2011, around 9:30pm, 911 received an odd call about a suspicious person inside of Walgreens, 1954 Madison Street.
The caller said a man inside of Walgreens appeared to be wearing some sort of facial make up to alter his appearance, wearing all black clothing, hanging around the pharmacy, went outside to smoke, was watching people, and then reentered the store.
«Read the rest of this article»