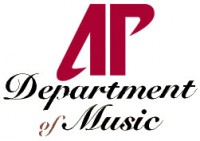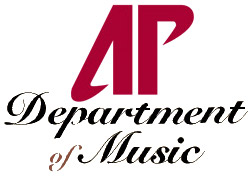 Clarksville, TN – The image that comes to mind when listening to James Taylor's version of the Christmas classic "Jingle Bells" isn't that of a winter wonderland. Rather, you might picture yourself in a smoky bar in Memphis or New Orleans, sweating from the room's thick, humid air.
"This is not the 'Jingle Bells' that you're used to hearing," David Steinquest, professor of music at Austin Peay State University, said. "It's got a very bluesy kind of feel to it. It's a whole lot different, but I think it's fun when people get to hear these pieces they know, but they're sort of done in a whole different way."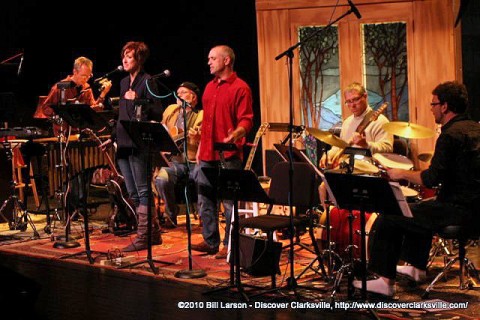 That's what audience members can expect from Steinquest's newest concert, "A Very Merry Christmas," which begins at 7:30pm on December 2nd in the Music/Mass Communication Building's Concert Hall on the APSU campus.
"This concert is edgier," Steinquest said. "Last year's concert was just a little more laid back in general. We are doing some things that are really pretty on this, but there's a little wildness going on."
A band, featuring Allison Campbell and David Alford on vocals, Paul Carrol Binkley on guitar, Tony Nagy on bass, Matt DeVore on drums and Steinquest on percussion, will take the stage that evening, accompanied by the APSU percussion ensemble, to perform unique renditions of timeless holiday classics.
"These are pieces that everybody knows, but they are dressed up in unusual and innovative arrangements that give them new life." Steinquest said.
The band will perform contemporary Christian singer Sara Groves' version of "It Came Upon a Midnight Clear," which puts the original song's words into a completely different melody. They'll also tackle a few numbers by Christian rap/hip hop band Family Force 5.
"They're going to be really fun but will feel surprisingly right," Steinquest said.
The concert will feature several other holiday standards, such as "Carol of the Bells" and "The Little Drummer Boy," all distilled through the influences such as Michael McDonald, of the Doobie Brothers, James Taylor and Oregon's genre-bending orchestra, Pink Martini.
Admission is either two cans of food, which will be donated to Loaves and Fishes, or $3.00. This concert sold out last year, so attendees are encouraged to get tickets ahead of time by contacting the APSU music office at 931.221.7818.