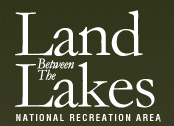 Golden Pond, KY – Bundle up in your favorite sweater, come outdoors, and experience the enchanting sights on a bald eagle viewing trip, offered again at Land Between The Lakes (LBL) National Recreation Area throughout the winter months.
Back by popular demand, LBL hosts a weekend of river cruises January 14th-15th, and a special Martin Luther King, Jr. Day cruise January 16th, for up close views of the eagles from the water. «Read the rest of this article»
Clarksville, TN – Social Media 101 for Nonprofit Organizations will be held on December 8th, 2011 from 11:00am-1:00pm at the Clarksville Montgomery County Public Library, 350 Pageant Lane.
This free workshop is sponsored by Hands on Clarksville and the Nonprofit Partnership Network.
The workshop is for anyone interested in learning how to use different tools to help nonprofit organizations communicate with customers and supporters using social media. «Read the rest of this article»
Wednesday, November 30th, 2011 | Tipoff: 7:00pm
Arena: Winfield Dunn Center (7,257) | Clarksville, TN

Clarksville, TN – Just over 48 hours after returning home from its California trip, Austin Peay will host nationally-ranked Vanderbilt in a 7:00pm, Wednesday contest at the Dunn Center. It will be the Lady Govs second home contest this season, after opening the season at home.
The Commodores will be making their first foray outside Memorial Gymnasium where they played their season's first six games.
«Read the rest of this article»
Clarksville, TN – Clarksville Mayor Kim McMillan will attend a program presented by Harvard University's Institute of Politics. The seminar, which is offered by invitation only, focuses on training newly elected mayors and takes place every two years. All expenses for the seminar are paid by the Institute.
"I'm very honored to be invited to this seminar and look forward to hearing from some of the most respected leaders in public policy and leadership. Having the opportunity to talk and work with mayors from across the country about the issues we all face is good for Clarksville," said Mayor McMillan. «Read the rest of this article»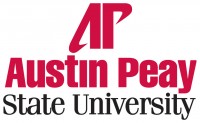 Clarksville, TN – Austin Peay State University and Volunteer State Community College have partnered to provide teacher licensure programs at Highland Crest College Campus in Springfield Tennessee beginning in January 2012.
Students will complete the first two years of coursework through Volunteer State and earn the Associate of Science in Teaching (A.S.T.). Upon completion of the A.S.T. degree, students will complete the next two years and earn a bachelor's degree and teaching license through APSU. All courses will be offered at the Highland Crest Campus. «Read the rest of this article»

Clarksville, TN – Clarksville Police are trying to identify a man that took a cash box from a business in the 2000 Block of Fort Campbell Boulevard. The man had sold some military items to the business and left.
When the clerk walked away from the counter, the suspect came back inside, grabbed the cash box, which had over $700.00 inside of it and left.  Videos are listed below.
Anyone with information can call the TIPSLINE, 931.645.8477.
«Read the rest of this article»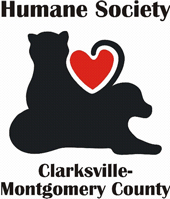 Clarksville, TN – The Humane Society of Clarksville Montgomery County will be decorating a lighted float to represent the Clarksville Humane Society in the City's upcoming  Christmas Parade being held this coming Saturday, December 3rd at 5:00pm.
People love seeing their pets in the parade, and they are excited to be participating again this year. We hope you'll be part of it! «Read the rest of this article»
State Notification of Sango Road Improvements – Sango/Hwy76-MLK

Clarksville, TN – The Tennessee Department of Transportation (TDOT), an equal opportunity affirmative action employer, in cooperation with the City of Clarksville, an equal opportunity affirmative action employer, will conduct a Highway Design Meeting on the 5th day of December 2011 at Clarksville Gas and Water:  Main Complex, 2215 Madison Street, Clarksville, TN 37043  to discuss project number STP-M-9301 (22), 63LPLM-F1-026, Improvements to Sango Road, Intersection at SR-76 in Clarksville, Tennessee, Montgomery County. «Read the rest of this article»

Montgomery County, TN – Jeanine Chester has been named Chief Human Resources Officer for the Clarksville-Montgomery County School System beginning in January. She will replace Bruce Jobe, who is retiring.
Mrs. Chester has served in several Human Resources roles within the school system since 2001. They include: Human Resources Director, Assistant Human Resources Director and Benefits Manager.
«Read the rest of this article»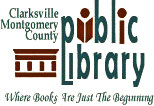 Clarksville, TN – The Clarksville Montgomery County Public Library will host a Holiday Magic Show by Magician Scott Humston on Friday, December 2nd, 2011. The library will close for business at 6:00pm and the program will begin at 6:30pm.
This fun filled event is suitable for the whole family. Come join the fun and feel the "Magic of the Season."