Wednesday, November 30th, 2011 | Tipoff: 7:00pm
Arena: Winfield Dunn Center (7,257) | Clarksville, TN

Clarksville, TN – Just over 48 hours after returning home from its California trip, Austin Peay will host nationally-ranked Vanderbilt in a 7:00pm, Wednesday contest at the Dunn Center. It will be the Lady Govs second home contest this season, after opening the season at home.
The Commodores will be making their first foray outside Memorial Gymnasium where they played their season's first six games.
Trending: Turnovers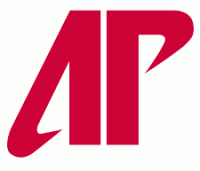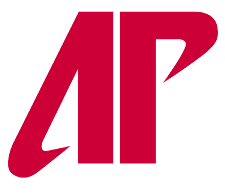 Austin Peay enters the upcoming two-game homestand averaging 16 turnovers per game, a number that might seem unremarkable. However, that mark ranks 79th among the 336 Division I women's basketball programs after three regular-season weekends.
In addition, it is a dramatic improvement over the start of last season's campaign that saw the Lady Govs average 24 turnovers per game in their first five outings. Austin Peay continued to lower that number during its recent California trip, committing just 15 turnovers against American, Friday, before surrendering a season-low 10 turnovers against Cal Poly, Saturday.
Lady Govs Last Time Out
Cal Poly def. Austin Peay, 79-69
November 26th, 2011
Austin Peay mounted a second-half comeback that came too early in a 79-69 non-conference loss to Cal Poly, Saturday, in the Cal Poly Thanksgiving Classic at Mott Gymnasium. Austin Peay trailed by 13 points in the second half, 49-36, after Cal Poly's Caroline Reeves made a layup at the 16:49 mark.
From there the Lady Govs used a 22-8 run over the next 8:44 to take its first lead – 58-57 with 7:39 remaining – of the contest. While Cal Poly bent, it did not break and responded with its own 13-2 run over the ensuing 2:27, capped by a pair of Ashlee Burns three-pointers that pushed the lead to 10 points, 70-60, with 3:28 left.
The Mustangs lead would not fall below six points the game's remainder. Senior guard Whitney Hanley finished the game with 25 points – her third 20-point outing this season – making 11-of-24 (45.8 percent) of her field goals. Senior forward Jasmine Rayner scored 15 points and grabbed seven rebounds.
About Vanderbilt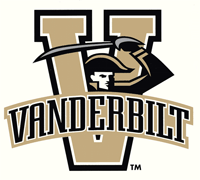 Vanderbilt brings an unblemished 6-0 regular-season mark into Wednesday's contest. After romping through an early slate of mid-major programs – with an average margin of victory of 37.2 points in their first five games – the Commodores downed No. 13/14 Oklahoma in a nearly wire-to-wire 78-66 victory, Saturday.
Jasmine Lister led the effort with 25 points and six assists and was named the Southeastern Conference's Player of the Week, Monday. The win also catapulted the Commodores into both national polls for the first time this season. Vanderbilt returns three starters and seven letterwinners from last season's team that posted a 20-12 record and finished third in the SEC before falling in the opening round of the NCAA Tournament.
Head Coaches
Austin Peay – Carrie Daniels (Austin Peay, 1996) is 65-98 (.399) in her sixth season as a head coach and at the school.
Vanderbilt – Melanie Balcomb (Trenton State, 1984) is 221-84 (.725) in her 10th season at Vanderbilt and 384-188 (.671) in her 19th season as a head coach.
Series
Vanderbilt leads, 13-2 (APSU 1-4 in Clarksville) | Streak: VU, 12 wins | Daniels vs. VU: 0-1
Lady Govs-Commodores Last Meeting
Vanderbilt def. Austin Peay, 95-51
November 27th, 2009 • Nashville, TN
Trailing by just six at halftime, Austin Peay surrendered the second half's first 21 points as No. 16 Vanderbilt posted a 95-51 victory in the opening round of the 2009 Vanderbilt Thanksgiving Classic at Memorial Gymnasium. Austin Peay played well in the opening half and enjoyed a seven-point lead, 19-12, with 11:46 remaining.
The Lady Govs were helped by junior Ashley Herring's hot start as she made her first four three-pointers as part of APSU's first 19 points. The Commodores responded with a 11-4 run to tie the game, 23-23, with 6:30 remaining and continued the run with an 8-2 spurt to take a six-point, 31-25, advantage four minutes later.
Both teams would trade baskets the half's remainder before settling at a 35-29 Commodores lead at the break. Vanderbilt came out of the halftime break on a mission and scored the period's first 21 points in just 4:32 to build a 56-29 lead and did not look back.
Herring led all scorers with 21 points, making 6-of-13 (46.2 percent) from the field. The rest of the Lady Govs were 12-of-42 (28.5 percent) from the field.
Fast Break Points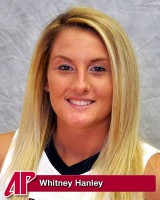 Senior guard Whitney Hanley became the 14th Austin Peay women's basketball player to reach the 1,000-point plateau with her 21-point performance at Lipscomb, November 14th. Her 1,047 career points ranks 13th all-time. She needs 65 points to reach the 12th spot, currently held by Lady Govs head coach Carrie Daniels (1,111 points, 1991-96).
Hanley was named to the Preseason All-OVC team after receiving second-team All-OVC honors last season.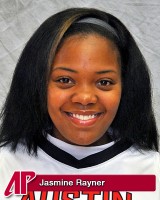 Senior forward Jasmine Rayner has a little more work to do – needing 109 points to reach the 1,000-point mark. At her current pace (9.6 ppg), she will reach the mark in the season's 17th game – January 7th vs. Murray State.
Austin Peay is 20-49 (.290) against non-conference teams under head coach Carrie Daniels.
The Lady Govs are 9-26 (.257) in November under Daniels.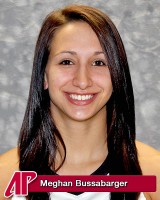 Austin Peay returns its four leading scorers from last season's team: Hanley (12.2 ppg), Rayner (10.5 ppg), junior forward Meghan Bussabarger (8.0 ppg) and sophomore guard Nicole Olszewski (8.0 ppg).
Austin Peay will host a ranked opponent for the fifth time in program history. The Lady Govs have not won in any of the previous four meetings, including a 76-75 overtime loss to Pittsburgh during the 2009-10 season – the last time a ranked foe has visited the Dunn Center.
The Lady Govs are 2-24 (.077) against ranked opponents all time, including a 0-9 mark during the Daniels Era. Austin Peay's last victory against a ranked opponent was a 71-66 victory against No. 11/9 Georgia during the 1997-98 season.
An Austin Peay Win Would…
End its current three-game losing streak… be its first victory against a ranked opponent at the Dunn Center… end its 12-game losing streak to Vanderbilt dating back to the 1977-78 season… snap its 15-game losing streak to ranked opposition… improve Daniels' record to 66-97 overall… make the Lady Govs 419-570 overall since 1976-77.
An Austin Peay Loss Would…
Be its fourth consecutive loss after opening the season with consecutive wins… keep it winless (0-5) against ranked opponents at the Dunn Center… be its 13th consecutive loss to Vanderbilt… be its 16th consecutive loss to a ranked opponent… drop Daniels' record to 65-98 overall… make the Lady Govs 418-571 overall since 1976-77.
Next Game
Lady Govs Seek To Cool Blazers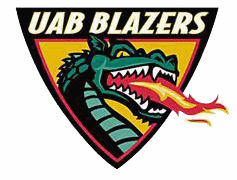 Austin Peay will continue its two-game homestand when it hosts UAB in a 7:00pm, Saturday contest. UAB (3-2) boasts one of the nation's stingiest defenses, holding opponents to 50 points per game and ranking 17th nationally in scoring defense while also ranking 12th nationally with a +9.2 turnover margin.
The Blazers will test an Austin Peay offense that has been better at managing the ball this season, averaging just 16 turnovers per game and ranking 79th nationally in the category.
Sections
Sports
Topics
APSU, APSU Athletics, APSU Basketball, APSU Sports, APSU Women's Basketball, Ashley Herring, Austin Peay State University, Blazers, Cal Poly, California, Carrie Daniels, Clarksville TN, Commodores, Dunn Center, Georgia, Jasmine Rayner, Lady Govs, Lipscomb, Meghan Bussabarger, Melanie Balcomb, Memorial Gymnasium, Murray State, Mustangs, NCAA tournament, Nicole Olszewski, Oklahoma, Pittsburgh, UAB, Vanderbilt, Vanderbilt Thanksgiving Classic, Whitney Hanley