APSU Sports Information: Austin Peay Baseball

Clarksville, TN – Austin Peay State University's baseball team closed the early signing period by adding its fifth pitcher – Matt Ferguson, of Arlington, who has signed a financial aid agreement, the program announced Thursday.
Ferguson, a 6-2, 185-pound right-handed pitcher, posted a 5-1 record and 3.38 ERA last season as he helped lead Arlington High School to a 33-6 record and the Class AAA State Tournament where it reached the state semifinals. He recorded 25 strikeouts in 39.1 innings pitched.
«Read the rest of this article»
Tetris®, Re-imagined! Discover the All-New One Touch Revolution and Experience Visionary New Ways to Play!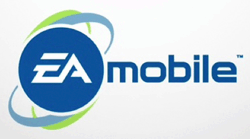 Redwood City, CA – EA Mobile™, a division of Electronic Arts Inc., (NASDAQ: ERTS) and the world's leading mobile games publisher, along with The Tetris Company, LLC, today announced the launch of a re-imagined version of the globally popular puzzle game on the App StoreSM.
The new Tetris® App gives fans access to new features that give them revolutionary ways to play on their iPad®, iPhone®, and iPod touch®. «Read the rest of this article»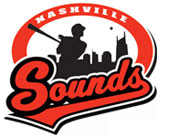 Nashville, TN – Nashville Sounds owner Frank Ward issued the following statement today regarding the baseball stadium site evaluation study released by sports consulting firm Populous:
"We are especially excited about possible sites for a new stadium on the East Bank. While there are other attractive sites, none offer as many plusses -– ease of access, ready parking, and proximity to downtown are just a few. And the Sounds would be delighted to be part of Metro's bold plan to develop and upgrade a significant piece of riverfront property. Thanks to the administration and to Populous for doing such a thorough study of this important issue."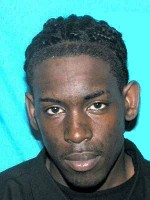 Clarksville, TN – Clarksville Police are trying to locate Brandon D. Piper, B/M, DOB: 1/3/92. He has a Burglary warrant on file and is wanted for questioning for possible involvement in several other crimes. Piper is currently homeless.
If spotted call 911. Anyone with information can call the TIPSLINE, 931.645.8477.
The lead investigator is Detective David Keenom.

Clarksville, TN – American Freight Furniture and Mattress is proud to announce its role as a corporate sponsor of Wounded Warrior Project™ (WWP), an organization seeking to honor and empower injured service members.
Over 46,000 of our nation's armed forces have been physically wounded during the current military conflicts. Hundreds of thousands more are estimated to be recovering from invisible wounds of war, including post-traumatic stress disorder, major depression, and traumatic brain injury. WWP assists injured veterans and their families through a holistic approach to their recovery. «Read the rest of this article»
Man and K-9 worked in concert to locate and take a "Frequent Flier" vehicle burglar into custody.

Clarksville, TN – On November 30th, 2011, around 3:45pm, officers responded to the scene of a vehicle burglary that had just occurred in the parking lot of 1823 Madison Street.
A witness inside of a business saw a man open an unlocked car door and take items from the vehicle. When the witness went outside, the man saw her and took off running.
She got into a truck with a coworker of hers and tried to follow the suspect to see where he was running. She lost sight of him after he ran through some yards on Valley Road and Merritt Drive.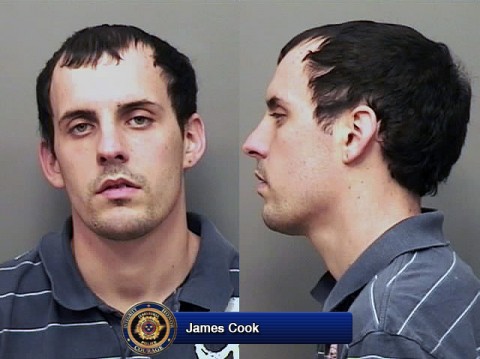 «Read the rest of this article»
Clarksville, TN – Through the month of December, Clarksville Fire Rescue will offer free home screenings for city residents.  These fire safety screenings will include a check of all safety equipment like smoke detectors and other alarms, making sure each family has an escape plan if a fire occurs and a general inspection for fire hazards in the home.
"This is the first time Clarksville Fire Rescue has offered this service and we're very excited about the program," said Clarksville Fire Marshal Ray Williams. "Most fire related deaths happen between December and February each year and most fatalities involve people over 65 and children 5 years old or younger.  This program will save lives by helping Clarksville's families be prepared." «Read the rest of this article»

Clarksville, TN – On November 26th, 2011, a 18 year old man got more than he bargained for after convincing a woman from "Facebook" to meet him for sex. Little did he realize the information had been passed on to the woman's boyfriend who now wanted to "talk" to the 18 year old.
After the 18 year old met the woman, they drove to a parking lot in the 1600 Block of Fort Campbell Boulevard. The woman then got out of the vehicle. The 18 year old was parked in the lot using his phone when the driver side door was opened and a man started punching him in the face and arms.
«Read the rest of this article»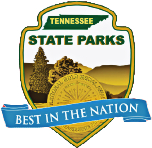 Adams, TN – Port Royal State Park today announced the installation of five new outdoor interpretive exhibits, designed to tell the story of the area's history including information about the town of Port Royal and the Trail of Tears.
 
"As the first outdoor interpretative signage in the park, this is a great milestone toward our efforts to enhance visitors' experiences in Port Royal State Park," said Park Manager Allen Fenoseff. "These new exhibits will educate park visitors about the historic significance of Port Royal and the part this area played in shaping the state of Tennessee."
 
Because Port Royal played such an important role in how travelers or settlers passed through Tennessee, transportation themes are prominently featured as part of the local community's history. «Read the rest of this article»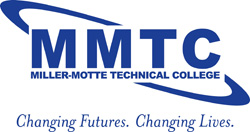 Clarksville, TN – The AMT (American Medical Technologist) Club at Miller-Motte Technical College in Clarksville, TN is asking the Clarksville community to help them keep people warm this winter.  Organizations feed the homeless and others provide warm coats, but frostbite affects the hands and ears. Providing hats and gloves will help to avoid that this winter. «Read the rest of this article»