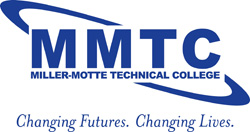 Clarksville, TN – The AMT (American Medical Technologist) Club at Miller-Motte Technical College in Clarksville, TN is asking the Clarksville community to help them keep people warm this winter.  Organizations feed the homeless and others provide warm coats, but frostbite affects the hands and ears. Providing hats and gloves will help to avoid that this winter.
The AMT club has had a presence on campus at Miller-Motte for two years and has approximately 40 members and still growing. Students can join the club after completion of their first quarter at Miller-Motte.
Members are from the medical assisting, medical office assisting, healthcare assisting and healthcare technology programs. The AMT club assists members with information in their field as well as continuing education opportunities once they graduate.
LaTonja Glaspy is the president of the AMT club at Miller-Motte. She wanted to do something with the club members this winter to give back to others. She also wanted the community to be able to be involved and be able increase the donations by opening the event to the public.
"In this economy, it could be you that becomes homeless with the loss of your job. Some people have no family to turn to, that is where we can help. Your caring heart shows with the gift of giving and when I see the homeless you don't know how they became homeless, but you can do something to help. Even the little things like warm hats and gloves will help. I gave my coat to a homeless man once, and when I saw him again he was wearing it and would smile at me," said Glaspy.
The AMT club at Miller-Motte is asking for your donations of new hats and gloves to keep those who are homeless warm this winter. All sizes are welcome as there are homeless children, as well. Please mark your donations for an adult or child.
Donations should not be wrapped. Scarves are also welcome. Just stop by the main lobby at Miller-Motte and drop off your donations in the big wrapped donation box. All donations will be delivered to the homeless on December 22nd through December 24th by the AMT Club members. Let's work together to remember those less fortunate this winter and show our homeless community that we care!
Dates of donation collection: December 2nd through December 16th
Donation time: Monday through Thursday 8:00am-7:30pm, Friday 8:00am-5:00pm, and Saturday 9:00am-1:00pm in the Main lobby 1820 Business Park Drive or 8:00am-4:00pm in the lobbies of Serenity Spa at Miller-Motte (Massage Therapy) 1800 Business Park Drive and (Cosmetology and Esthetics) 221 Dunbar Cave Road, Building E. Call if you have any questions 931.553.0071.
About Miller-Motte Technical College
Miller-Motte Technical College is a reputable leader in private career education. Our core mission is to provide students with an education delivering real-life career skills and dedicated placement assistance to successfully start their new career. Miller-Motte offers Associate Degrees, Diplomas and Certificates in fields including: Cosmetology, Esthetics, Respiratory Therapy, Healthcare, Massage Therapy, Paralegal and Network Administration. Please visit us online at www.miller-motte.com for more information.
At Miller-Motte Technical College, We Change Futures, We Change Lives!