APSU Sports Information: Austin Peay Baseball

Clarksville, TN – Austin Peay State University's baseball team closed the early signing period by adding its fifth pitcher – Matt Ferguson, of Arlington, who has signed a financial aid agreement, the program announced Thursday.
Ferguson, a 6-2, 185-pound right-handed pitcher, posted a 5-1 record and 3.38 ERA last season as he helped lead Arlington High School to a 33-6 record and the Class AAA State Tournament where it reached the state semifinals. He recorded 25 strikeouts in 39.1 innings pitched.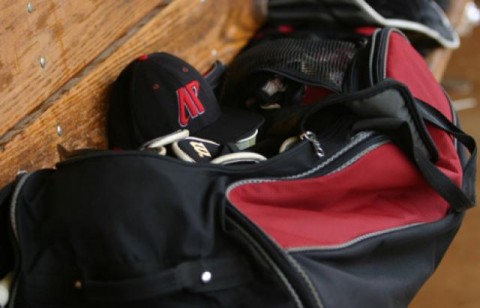 "Matt is very athletic and has a great arm for his age," said Governors head baseball coach Gary McClure. "He has serious chance to pitch for us as a freshman. We really like what he has a chance to develop into as a pitcher. Matt is a strike thrower who commands a fastball that sits in the upper 80's (mph), but it is his slider that really separates him and we believe makes him ready to pitch at this level."
With the addition of Ferguson, Austin Peay finishes the 2011 early signing period with eight commitments, including six pitchers, an infielder and an outfielder.
"This class has a chance to fill our needs that we have and make an immediate impact right away," said McClure. "Adding pitchers who could come in and make an immediate impact was a must for this class and I believe we have done a good job of finding that type of player. In addition, every player in this class comes from a championship-type program – they are used to winning and we expect them to do nothing less than that at Austin Peay."
2013 Austin Peay Baseball Incoming Class
Jared Carkuff, 6-2, 160-pound, right-handed pitcher, Bell Buckle, TN. (Cascade HS)
Hunter Lindley, 5-10, 185-pound, pitcher/infielder, Germantown, TN. (St. George's Independent School)
Jake Walters, 5-10, 190-pound, infielder, Sparta, IL. (St. John Vianney HS)
Tommy Hager, 6-0, 185-pound, outfielder, O'Fallon, MO. (Fort Zumwalt West)
Zach Hall, 6-1, 185-pound, left-handed pitcher, Troy, IL. (Parkland College)
A.J. Gaura, 6-6, 240-pound, right-handed pitcher, Suamico, WI. (Iowa Western CC)
Brian Krolikowski, 6-3, 230-pound, right-handed pitcher, Batavia, IL. (Parkland College)
Matt Ferguson, 6-2, 185-pound, right-handed pitcher, Arlington, TN. (Arlington HS)