Clarksville High School senior point guard runs the show for a potential state championship team. She takes a moment to speak with James D. Horne of the Clarksville Sports Network.
Clarksville, TN – The worst time of Tiasha Gray's life was when she couldn't play with her teammates on the Clarksville High girls basketball team.
Gray tore the ACL and MCL in her right knee last season and then had to endure six months of rehabilitation to be prepared to play this season, her senior year.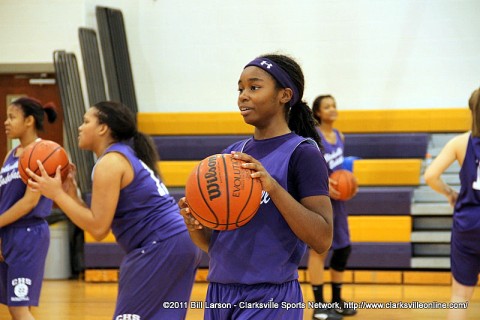 "It was very difficult," Gray said. "But the people around me helped me push through it and I worked hard because I couldn't stand not playing. So I just kept working hard."
The 5-foot-7 senior point guard is using the time off she missed last year as motivation for this season.
"It's good to be back playing and I missed playing of course," Gray said. "Sitting on the bench, I tried to do as much as I could, but there was nothing I could do out there. Now that I'm back, I'm going to do as much as I can to help us win the state championship."
The Lady Wildcats are off to a great start to their season and are 6-0 overall and 2-0 in District 10-AAA play. They took on rival Northeast High on Friday with the hopes of staying undefeated.
But CHS has a much bigger goal and that's ending the season with the Class 3A state championship, something that's eluded the senior-laden group.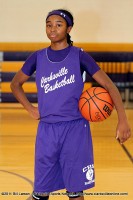 Gray is joined in the starting line up with senior center Bashaara Graves, senior guards Chandler Cooper and Jessy Ward and senior forward Tia Nicholson.
"There's been pressure. But I like the pressure, because it makes us work harder, to get where we want to be," Gray said. "We have big goals and we're working hard to accomplish those goals."
Unfortunately, the Lady Wildcats have been to the state championship tournament the past two seasons but have been knocked out in the first game by Science Hill in the 2010-11 event and Memphis Central in 2009-10.
In 2008-09, CHS was knocked out in the Region 5-AAA semifinals by Smyrna.
They hope it doesn't happen again this season.
"It would be a very big disappointment, because we've been there the past three years and have fallen short," Gray said. "But we don't plan on falling short this year. It will be disappointing, but I don't think that's going to happen."
Going into the Northeast game, Gray was averaging 10.3 points, 3.0 rebounds and 3.0 assists in the six games played.
But it's the 6.5 assists a game Gray averages that attracted Austin Peay to her.
Gray, who has a 3.8 GPA and either wants to major in sports or computers, said playing on the state championship level in high school and with the group she has should help her when she joins the Austin Peay Lady Govs next year and tries to help them win a third Ohio Valley Conference championship under six-year coach Carrie Daniels.
"Coming in new as a freshman I need to be mentally ready for the new atmosphere," Gray said. "The state championship atmosphere is kind more like the college atmosphere."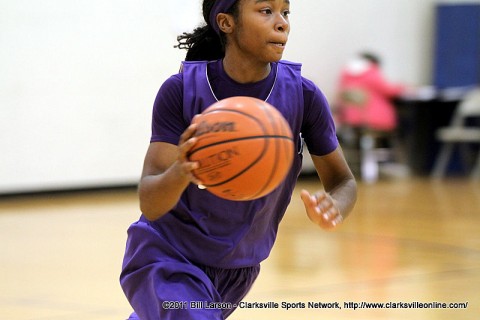 All five CHS starters are going to play for Division I schools next year. Graves is going to the Univerisity of Tennessee, Cooper is headed to the University of Florida, Ward is joining Mississippi State University and Gray will see Nicholson a few times a year, because she is playing one of APSU's OVC rival, Tennessee Tech University.
"Playing point guard, you have to get everyone else involved and I know that's what I'm going to have to do when I get to Austin Peay. So I'm just working on it now. Plus, I got four great scorers around me so it's easy to do."
Two Things People Didn't Know about Tiasha Gray:
She played softball
She likes school
Three Things that Tiasha Gray likes:
Basketball
Basketball
Basketball
Three Things that Tiasha Gray doesn't like: