1 in 10 Mobile Subscribers Now Using iPhone

Reston, VA – comScore, Inc. (NASDAQ: SCOR), a leader in measuring the digital world, today released data from the comScore MobiLens service, reporting key trends in the U.S. mobile phone industry during the three month average period ending October 2011.
The study surveyed more than 30,000 U.S. mobile subscribers and found Samsung to be the top handset manufacturer overall with 25.5 percent market share. Google Android continued to gain ground in the smartphone market reaching 46.3 percent market share. «Read the rest of this article»
Montgomery County, TN – Join the Montgomery County Democratic Party at its Annual Christmas Reception on Tuesday, December 20th, 2011 at the Smith-Trahern Mansion 101 McClure Street, Clarksville, TN from 5:00pm until 7:00pm.
Join fellow Democrats for a night of holiday cheer, food and fun. «Read the rest of this article»
Austin Peay vs. Arkansas State
December 5th, 2011 | Dave Aaron Arena | Clarksville, TN

Clarksville, TN – John Brady certainly is familiar with Austin Peay and Clarksville.
Before Samford's brief run as an Ohio Valley Conference school, the Bulldogs under Brady (1991-92 through 1996-97), brought his club to Clarksville on two occasions. In fact, he and APSU head coach Dave Loos battled four times over a two-year stretch.
Now Brady, who spent 10 seasons at LSU, including a Final Four appearance, has his Arkansas State team coming to Clarksville, 7:00pm, Monday night. In his fourth season at Arkansas State, the Red Wolves coach brings a defensive-minded club to Clarksville.
«Read the rest of this article»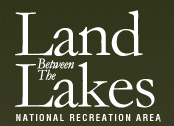 Golden Pond, KY – Land Between The Lakes (LBL) National Recreation Area presents the seasonal Nature Watch Series. Come enjoy abundant wildlife viewing opportunities as we take outdoor enthusiasts to hidden corners to witness nature's greatest moments.
The series starts December 10th with Unusual Winter Migrants. Some of the unusual migratory birds include pelicans, ruddy ducks and more. «Read the rest of this article»
Activision Extends Commitment To Non-Profit Organization This Holiday

Santa Monica, CA – Today, Call of Duty® fans have another opportunity to aid real-world warriors.
Activision Publishing, Inc., a wholly owned subsidiary of Activision Blizzard, Inc. (Nasdaq: ATVI), has announced that proceeds from the sale of all Call of Duty®: Modern Warfare® 3 avatars on Xbox LIVE® Marketplace for the Xbox 360® video game and entertainment system from Microsoft between December 2nd and December 16th will be donated to the Call of Duty Endowment, a non-profit, public benefit corporation that helps Armed Forces veterans transition back to civilian life, find work and establish careers.
«Read the rest of this article»
APSU Sports Information: Austin Peay Track and Field

Carbondale, IL – Austin Peay State University women's track and field team saw its newcomers open the indoor season in impressive fashion at the Saluki Fast Start Invitational, Saturday, at the SIU Recreational Center.
In her first meet as a Lady Gov, junior transfer Chantelle Gray won the 600-meter run, finishing in 1:34.76 – 1.8 seconds ahead of the second-place runner. She was not the only Lady Gov to finish in the top-10 of the event as Alyxandra Pinkston took home ninth-place (1:42.89).
«Read the rest of this article»
Written by Brother Shepherd
In the summer of 1986, I was invited to an Evangelistic Conference in Amsterdam, Holland sponsored by the Billy Graham Association. There was about 8,000 Evangelists from all over the world there. One of the things that stood out to me was the importance that was put on THE WORD OF GOD.
One of the affirmations we were asked to affirm was this, "We confess Jesus Christ as God, our Lord and Savior, who is revealed in the Bible, which is the infallible word of God." «Read the rest of this article»
Nashville, TN – What is it about brunch at home that makes it so enticing? Is it our love of breakfast foods from simple scrambled eggs to luscious coffee cakes? Or is it because brunch is social and substantial without waiting in restaurant lines?
Whatever the reason, brunch is a wonderful way to celebrate the holidays with family and friends. Like any successful party, a holiday brunch will require some planning, but when the time comes it will pay off. With a little organization, the host can sit back, relax and enjoy the party, too.
«Read the rest of this article»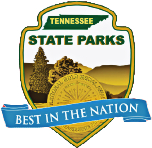 Nashville, TN –  The Department of Environment and Conservation's Resource Management Division will host a guided winter hike at Stillhouse Hollow Falls State Natural Area in Maury County on Saturday, December 10th.  Participants are asked to meet at the natural area parking lot off U.S. Highway 43 at 10:00am, which is located approximately 21 miles southwest of Columbia and three miles northeast of Summertown.
Known for its beautiful falls, the 90-acre natural area sits on the Western Highland Rim in the Duck River watershed. The geology of this region creates scenic natural features such as seeps, flat shale-bottom streams and waterfalls – both small and large – which help shape the region's dissected topography. «Read the rest of this article»
Volt narrowly edged out Dodge Challenger & Porsche 911

Yonkers, NY – The Chevrolet Volt, a plug-in hybrid that has an advanced but unproven powertrain, and carries a $40,000 sticker price, is now the top-scoring model in Consumer Reports' latest annual owner-satisfaction survey.
Ninety-three percent of respondents who own the Volt said they would definitely buy it again, making it the highest-rated car in the nationally representative survey. The Volt narrowly edged out the V8-powered Dodge Challenger and the Porsche 911, each with owner-satisfaction scores of 91 percent.