APSU Sports Information: Austin Peay Sports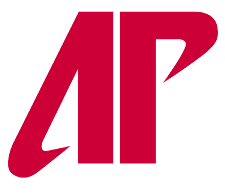 Clarksville, TN – The Austin Peay community flexed its muscles, Sunday, when more than 80 volunteers gathered to supply holiday groceries to the Lincoln Homes Community – a section of low-income housing adjacent to Austin Peay's main campus – as part of the Govs Give Back.
The second-year project, spearheaded by the Austin Peay Fellowship of Christian Athletes, included volunteers from many Governors and Lady Govs sports teams through the Student Athlete Advisory Council, as well as the Baptist Student Ministry, the Church of Christ Student Ministry, UCHURCH and AQUA.
"I'm a firm believer in the importance of giving back to those in need," said APSU's local FCA representative Andrea Mangrum. "It was an honor to have the opportunity to do that with the APSU family this weekend."
As many involved at Austin Peay understand, the idea of family is fundamental to the success of its students and student-athletes alike. During the inaugural "Govs Give back" event, the group fed 12 families. For those involved, that was only a small portion of what was needed.
This year, "Govs Give Back" teamed up with the Manna Café and were able to feed more than 200 families within the Lincoln Homes Community.
How did it happen? Volunteers and community members united to raise money, beginning in late September. APSU's SAAC and FCA collected at Govs and Lady Govs athletics events, while the campus ministries worked within their organizations along with local business partners who serve on the FCA board. In all, the groups raised $2,690.
On Sunday, the feeling of community was never stronger. Volunteers began at 10:00am, boxing food and loading trucks at the Manna Café warehouse.  At 1:45pm, the trucks hit the road loaded with food boxes while volunteers battled the rain, going door-to-door for distribution.
"The athletes, students and volunteers represented what Austin Peay is all about, Sunday," Mangrum said. "They sacrificed their time and efforts to make sure families in our community had food on the table this Christmas season."
If one thing exists that makes Austin Peay unique, it's the ability to overcome obstacles in order to meet a need. There's a makeup of determination and drive that brings any goal within reach; and it's best known as Peay Pride.