December 8th, 2011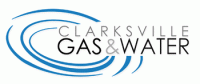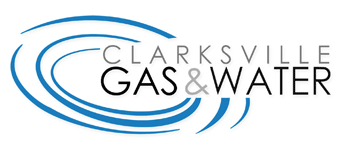 Clarksville, TN – Clarksville Gas and Water construction workers are currently working to locate and isolate a water main leak on Hadley Drive, located off Fort Campbell Boulevard. Water service is disrupted on Hadley Drive and several areas in the vicinity. Once located, the main break will be repaired as expediently as possible and water service will be restored; however, a completion time is unknown.
Gas and Water apologizes for the inconvenience, but assures customers that a crew is working feverishly to locate and repair the leak.
Shoppers can invest in their communities, grow jobs at home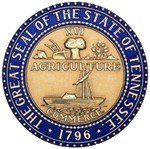 Clarksville, TN – 
State Senator Tim Barnes encouraged Tennesseans this week to shop locally and seek out Tennessee- and U.S.-made goods for family, friends and those in need this Christmas season.
"This has been another tough year for many of our neighbors and friends, including our local business owners," Barnes said. "By shopping locally, we can make a difference for the people receiving, selling and making our gifts this year."
«Read the rest of this article»

Clarksville, TN – We would like to invite you and your family to Clarksville's Downtown Winter Market at the Smith–Trahern Mansion Friday, December 9th.
The market is held every Friday from 9:30am-1:00pm and hosts more than 20 vendors. Come on down and join us, pick up some local products (Eggs, Bread, Organic Meat, Christmas Gifts, etc).
If you would like a "booth" (table), please contact Barbara Brown, 931.801.0822, or Martha M. Pile, 931.648.5725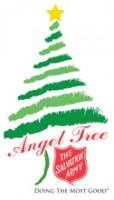 Clarksville, TN – Angle Trees still have angels on them and we need individuals, clubs, Churches and businesses to please adopt them. The dead line for turning in your Angel Tree gift is December 13th.
We have 675 families needing help with a total of 1,650 children needing gifts.
You can adopt an Angel Tress from these locations: All Wal-Mart locations; Governor Square Mall and K-Mart located in St. Bethlehem. «Read the rest of this article»

Clarksville, TN – Once again, repeat offenders are headed back to jail. Bernard Thomas Nelson was released from Montgomery County Jail December 6th, 2011. David Wayne Wylie was released from Tennessee Department of Corrections October 31st, 2011.
On December 8th, 2011, around 4:30am, Nelson and Wylie were captured on surveillance footage committing a commercial burglary at a towing company in the 1200 block of College Street. There was a wooden block thrown through a window by one of the suspects and then a door was opened to allow the other suspect to enter.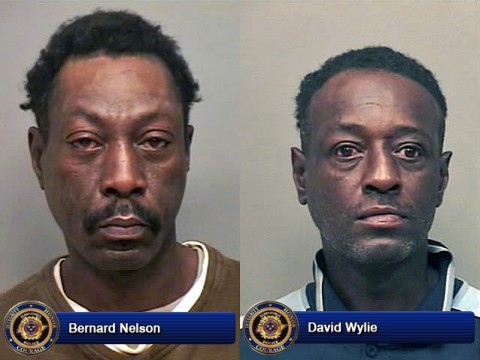 «Read the rest of this article»
Austin Peay Lady Govs at Bowling Green
Saturday, December 9th, 2011 | Tipoff: 6:00pm (CT)
Bowling Green, Ohio | Arena: Stroh Center (4,387)

Clarksville, TN – Austin Peay seeks an end to its six-game losing streak as it continues a four-game road trip with a visit to the Buckeye State where they will face Bowling Green in a 6:00pm (CT), Friday contest. It is the return contest from last year's meeting between the two teams in Clarksville – a contest the Falcons won, 69-42. Bowling Green enters Friday's contest after winning its fifth consecutive game, a 73-61 victory at Youngstown State, to improve to 5-2 this season.
Austin Peay surrendered 20 turnovers at Middle Tennessee, Tuesday – it was only the second time this season APSU has committed 20 or more turnovers. Austin Peay made only six shots (26.1 percent) in the first half but was nearly unstoppable in the second half, making 60 percent of its attempts (15 FGM).
«Read the rest of this article»
Clarksville, TN – This weekend, the Hilldale Baptist Church will put on three presentations of "The Living Christmas Tree – Bethlehem Calls". The event is free and open to the public.
The story line for this year's "Tree" focuses on the wise men and their journey to find the new King. We'll travel with them as they discover the star, travel to Jerusalem and then find Who they were searching for.
«Read the rest of this article»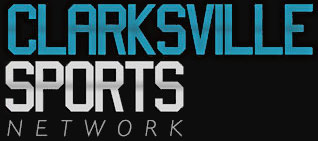 Clarksville, TN – Clarksville High School's Wrestling program will hold its annual Slamfest Tournament starting at 9:00am Saturday with the championship matches slated to begin around 6:30pm. The event will be held in the William Workman Gym and the auxiliary gym at Clarksville High School.
Saturday, Clarksville High will be the place to be for those wanting to see some of the best wrestling in the state.
The Wildcats Wrestling team and support staff will be hosting its annual Slamfest wrestling tournament at the William Workman Gym and in the auxiliary gym starting at 9:00am.
«Read the rest of this article»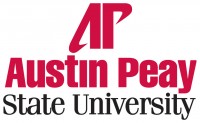 Clarksville, TN – The video clips seem to be strung together randomly, with no connection to each other at all. They include a ship tossing in the waves of a storm, a close-up shot of a stuffed animal's eyes and a music video for the rock band Heart's 1986 hit "These Dreams."
But these aren't simply arbitrary videos compiled from the Internet. The media artist xtine burrough found the clips by typing keywords from Walt Whitman's 1865 poem commemorating the death of President Abraham Lincoln, "O Captain, My Captain," into the website YouTube.
«Read the rest of this article»

Clarksville, TN – On December 7th, 2011, around 7:00pm, officers responded to Gateway ER in reference to a Robbery at the intersection of Gracey Avenue and Woodard Street.
Two men were robbed in a car after stopping at the intersection of Gracey Avenue  and Woodard Street. Their vehicle was approached by two unknown males demanding money, one of them displayed a handgun. «Read the rest of this article»