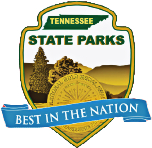 Tennessee – If you are looking for some family fun with a holiday twist – join Sgt. Alvin C. York State Park for a special event this weekend! 
There are several events planned in the Middle Tennessee area — something for every age and ability.  We hope to see you there!  Stay tuned in the coming week for some great New Year's Eve events!Finding a state park in your own backyard is easy to do and you don't have to spend a lot of gas money to get there!
Tennessee State Parks offer a variety of activities and events throughout the winter. From great hikes to bluegrass – there's something designed for the entire family!
Here are just a few state park events in your area.
Sgt. Alvin C. York State Park
Join Sgt. Alvin C. York State Park and the Sgt. York Patriotic Foundation on Saturday, December 10th, from 5:00pm to 8:00pm for the annual Christmas in the Valley celebration in York's hometown of Pall Mall.
Events will be held at the York General Store and the York Home, including a visit from Santa, choir singing, a lantern walk, holiday refreshments and decorations. For more information about the event or the Sgt. York Patriotic Foundation, please visit www.sgtyork.org or call 931.879.3657.
For information about the park, please visit www.tnstateparks.com/SgtYork or call 931.879.6456.
Located in Pall Mall, Sgt. Alvin C. York State Park honors the backwoods marksman from the mountains of Tennessee who became one of the most decorated soldiers of World War I.
York's fame rose from his legendary exploits on October 8th, 1918, in the Argonne Forest in France. Leading a small patrol, York was sent to eliminate the flanking machine gun fire halting the advance of his regiment. York found himself alone opposing a German machine gun unit – with rifle and pistol he engaged the enemy.
The fight ended with more than 20 Germans dead. Another 132 enemy soldiers, including four officers and 35 machine guns, became discouraged and surrendered to York and six of his comrades. For that, he was decorated with a dozen medals, including the Congressional Medal of Honor and the French Croix de Guerre.
Henry Horton State Park
Henry Horton State Park announced today its 50-Day Challenge to the local community, encouraging individuals and families to walk 50 miles in 50 days before the beginning of the new year. Interested walkers are asked to visit the Henry Horton State Park office to receive a 50-Day Challenge packet, including information on trail lengths, a record sheet for daily miles and park map.
The first 100 participants to register will receive a free T-shirt. Henry Horton State Parks boasts four great hiking trails and a one-mile picnic area loop that are available for use every day:
The Hickory Ridge Loop (1.5 miles) is located near the campground and traverses habitats ranging from oak-hickory forest to unusual cedar glades.
The Wilhoite Mill Trail (1 mile) follows the Duck River among second growth woods, covering an early mill community.
The Wild Turkey Trail (2 miles) winds through rich woods and old fields.
The Adeline Wilhoite-Horton Nature Trail (4 miles) follows the Duck River about 1.5 miles downstream from Highway 31-A and loops into an area of cedar glades.
As part of Henry Horton's focus on fitness, the park partnered with Chapel Hill Elementary School students, encouraging them to be "Active in the Park," installed a fitness cluster play set and purchased bicycles for park visitors.
Henry Horton is a 1,532-acre state park with four hiking trails, featuring an abundance of wildlife such as wild turkey, deer and many kinds of wildflowers. The park offers hours of family enjoyment whether it's swimming in the Olympic-sized pool, fishing along the Duck River, playing volleyball or basketball or just having a picnic.
Henry Horton State Park also is well known for its championship 18-hole golf course, inn and cabins, campgrounds and trap and skeet range. Additional information about the park can be found at www.tnstateparks.com/HenryHorton. For more information about Henry Horton State Park's 50-Day Challenge, please call the park office at 931.364.2222.
Port Royal State Park Announces New Interpretive Exhibits
Port Royal State Park recently announced the installation of five new outdoor interpretive exhibits, designed to tell the story of the area's history including information about the town of Port Royal and the Trail of Tears. Because Port Royal played such an important role in how travelers or settlers passed through Tennessee, transportation themes are prominently featured as part of the local community's history.
Port Royal was the site of one of the earliest Colonial communities and trading posts in Middle Tennessee. Today, visitors can stroll through the park and still see the foundation remains of original homesteads, stores and warehouses all dating back to the 18th century.
Settled in the early 1780s, Port Royal was a known Longhunter camp as early as 1775. The town of Port Royal was founded in 1797 and rose to great prominence in the early part of the 19th century because of its strategic location at the headwaters of the Red River, serving all of northern Middle Tennessee and South Central Kentucky through a major stagecoach route.
Preserved within the park is an excellent example of an early Pratt truss-designed steel bridge, which was built in 1887. This bridge spans the Sulphur Fork Creek and offers visitors a picturesque vantage point of both the Red River and the Sulphur Fork Creek. This bridge is available to foot traffic only.
There also are existing remains of several old roadbeds with one dating back to prehistoric times, including the certified Trail of Tears National Historic Trail site. The Trail of Tears commemorates the forced removal of Native Americans from their homelands in the Southeastern United States and the paths they traveled westward in 1838 and 1839. Diary records of their removal mentioned Port Royal, the last stop before leaving Tennessee, as an encampment site where the Cherokee stayed overnight to re-supply, grind corn and rest.
Below is a brief description of the five new outdoor exhibits:
The first exhibit is located in the park's upper parking lot and discusses when and why Port Royal was founded and its general importance to state history.
A second panel, located adjacent to the old stagecoach inn foundation, describes some of the stores and businesses that were located at Port Royal over the course of 150 years.
The three Trail of Tears exhibits are located adjacent to the certified Trail of Tears trail section. One features a map of the various removal routes taken by the Cherokee to the west, another panel discusses Port Royal's role as a supply station along the removal route, and the last panel is a map of the trail section within the park.
The three Trail of Tears interpretive panels were produced in cooperation with the National Park Service's National Trails office and will help maintain continuity between other certified Trail of Tears sites.
Located in Adams, Tennessee, Port Royal State Park is a day-use park. In 1977, the state of Tennessee received the deed to 26 acres of land in the Port Royal area and designated it as a state historic park in 1978. In addition to its many historic features, the park offers boating, fishing and hiking. For more information about the park, including directions, please visit www.tnstateparks.com/PortRoyal.
About Tennessee State Parks
Tennessee's 53 state parks offer diverse natural, recreational and cultural experiences for individuals, families, or business and professional groups. State park features range from pristine natural areas to 18-hole championship golf courses. For a free brochure about Tennessee State Parks, call toll free 1.888.867.2757. For additional information, visit our Web site at www.tnstateparks.com.