Market Commentary by Scott J. Brown, Ph.D., Chief Economist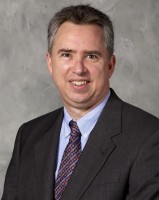 The focus remained on Europe, as leaders struggled to come up with a fiscal compact. Results were mixed, with the euro zone economies reaching some agreement, but the United Kingdom opted out. That may set up future conflicts between the European Union and the euro zone countries embedded in it. As expected, the ECB lowered short-term interest rates and took further efforts to boost liquidity. However, ECB President Draghi said that the markets were wrong to interpret his previous comments as signaling that the ECB would do a lot more. Market participants still expect the ECB to come through eventually, despite its reluctance to take on the role of lender of last resort.
The economic calendar was thin. The ISM Non-Manufacturing Index slipped to 52.0 in November, vs. 52.9 in October, consistent with lackluster-to-moderate growth in the overall economy. Consumer sentiment improved in the mid-month assessment for December.
Next week, there are a number of important economic data releases, with a focus on retail sales and the CPI. The Fed policy meeting result will carry much more weight. The Fed is widely expected to leave short-term interest rates unchanged, but there is some speculation that it may undertake another round of asset purchases (mortgage-backed securities this time) or alter its communications (tying its commitment to keep rates low to specific economic conditions). This change may occur either at this meeting or (more likely) at the policy meeting in January.
Indices
| | | | |
| --- | --- | --- | --- |
|   | Last | Last Week | YTD return % |
| DJIA | 11997.70 | 12020.03 | 3.63% |
| NASDAQ | 2596.38 | 2626.20 | -2.13% |
| S&P 500 | 1234.35 | 1244.58 | -1.85% |
| MSCI EAFE | 1421.67 | 1431.70 | -14.27% |
| Russell 2000 | 722.68 | 730.75 | -7.78% |
Consumer Money Rates
| | | |
| --- | --- | --- |
|   | Last | 1-year ago |
| Prime Rate | 3.25 | 3.25 |
| Fed Funds | 0.07 | 0.16 |
| 30-year mortgage | 3.95 | 4.91 |
Currencies
| | | |
| --- | --- | --- |
|   | Last | 1-year ago |
| Dollars per British Pound | 1.563 | 1.577 |
| Dollars per Euro | 1.333 | 1.322 |
| Japanese Yen per Dollar | 77.730 | 84.270 |
| Canadian Dollars per Dollar | 1.022 | 1.011 |
| Mexican Peso per Dollar | 13.685 | 12.470 |
Commodities
| | | |
| --- | --- | --- |
|   | Last | 1-year ago |
| Crude Oil | 98.34 | 88.28 |
| Gold | 1709.28 | 1381.94 |
Bond Rates
| | | |
| --- | --- | --- |
|   | Last | 1-month ago |
| 2-year treasury | 0.22 | 0.29 |
| 10-year treasury | 1.99 | 2.34 |
| 10-year municipal (TEY) | 3.08 | 3.70 |
Treasury Yield Curve – 12/9/2011
S&P Sector Performance (YTD) – 12/9/2011
Economic Calendar
December 13th

 — 

Retail Sales (November)
Business Inventories (October)
FOMC Policy Decision (no press briefing)
December 14th

 — 

Import Prices (November)
December 15th

 — 

Jobless Claims (week ending December 10th)
Producer Price Index (November)
Empire State Manufacturing Index (December)
Industrial Production (November)
Philadelphia Fed Index (December)
December 16th

 — 

Consumer Price Index (November)
December 20th

 — 

Building Permits, Housing Starts (November)
December 21st

 — 

Existing Home Sales (November)
December 22nd

 — 

Real GDP (3Q11, 3rd estimate)
Consumer Sentiment (December)
Leading Economic Indicators (November)
December 23rd

 — 

Personal Income and Spending (November)
Durable Goods Orders (November)
New Home Sales (November)
December 26th

 — 

Christmas Holiday (markets closed)
January 24th-25th

 — 

FOMC Policy Meeting