Clarksville, TN – As a manager of a downtown business, I get asked all the time about my shop, and other downtown shops and why we choose to be part of a downtown community.  Why did we decide to be here versus a strip mall, independent building or in the mall.  Well, I know what the owner of ARTifacts, Paige King,  would say.  But I can't say for sure what the reasoning for the other business owners in downtown would say.
So I decided it was time to ask!  I thought it would be a good idea to ask all the members of the Downtown Clarksville Association (DCA) all the questions we get asked daily and share them with you here.  Starting with Ingredients – and continuing with all the businesses who decide to participate in this segment of feature articles.  I hope this gives you insight of the downtown shops, restaurants and businesses. I know it has helped me!
Ingredients, for the gourmet in you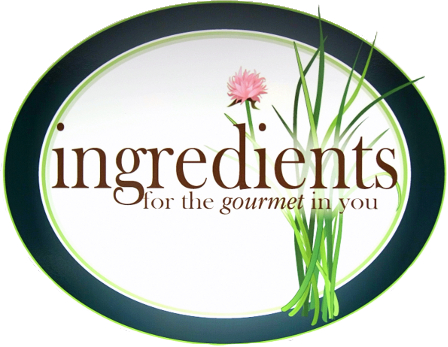 Owner: Monica Drake and Mitchell Ketchens
Tell us about yourself!
After traveling around for the Army several years we decided to make Clarksville our home and have lived here for 18 years. Mitchell teaches ROTC at Kenwood High School and Monica retired from the school system after 15 years in the business office.
What made you open a shop/restaurant? We talked about owning a business together almost from the first day we met and we followed our dream.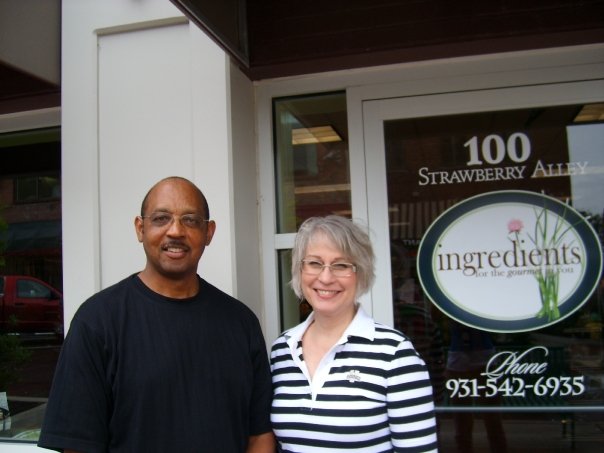 What is your favorite part of running your business? Meeting people.
What inspires you? Our fellow small business owners. Their guidance and encouragement helps us carry on.
Tell us about your business. What products/services do you offer to your customers: We offer kitchen items from pots and pans to textiles; spices to dipping oils; cutting boards to tableware and items in between!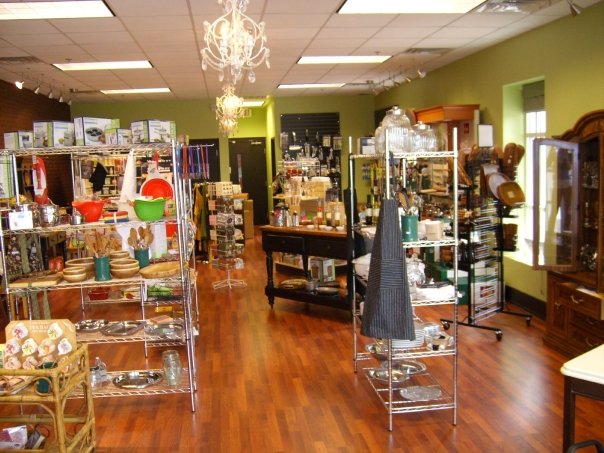 How long you have been open: We opened July 2009.
Why did you open downtown? We have always shopped in the downtowns of the cities we lived in and never thought about opening anywhere but downtown. Each city we left, we left behind friends we got to know who were owners or managers of the boutiques and restaurants downtown. Downtowns are unique and cannot be duplicated in a mall or a strip mall. Just look around at the of the history!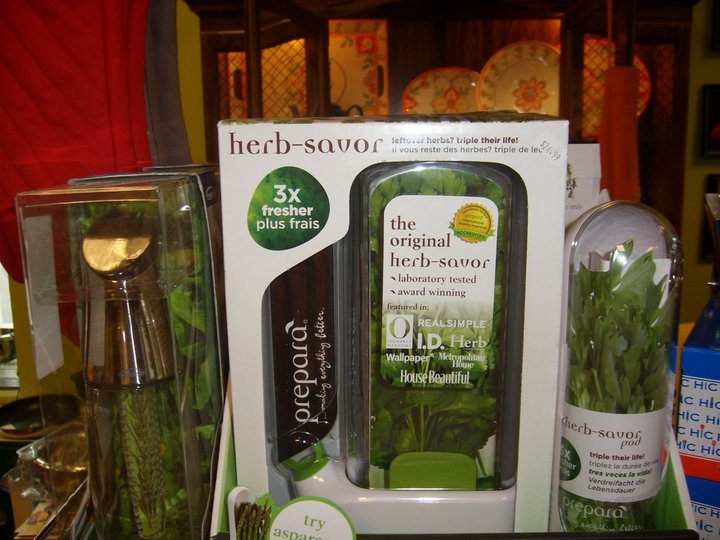 Most challenging part of being downtown? People coming in and saying "I never shop downtown". Most rewarding part of being downtown? Helping to bring downtown "back to life", seeing new businesses open and watching established business succeed.
Favorite part of being part of the downtown business community: Being part of the downtown family. We have developed friendships that are very important to us.
Where are you located?
Ingredients is located at 100 Strawberry Alley, on the corner of Strawberry Alley & South 1st Street.
You can contact Ingredients at 931.542.6935,  on the web at
www.ingredientsclarksville.com
or find us on Facebook