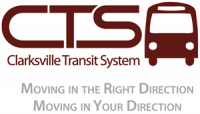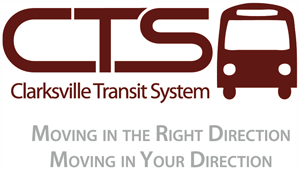 Clarksville, TN – The Clarksville Transit System will provide "added service" transportation to the 4th Annual Warm Souls Christmas event provided by the Radical Mission Compassionate Ministries. The celebration will take place on December 24th, 2011 from noon to 4:00pm.
"We are very happy that the Clarksville Transit System is able to provide this added service transportation to this great community event through its existing routes," said Mayor Kim McMillan. The Mayor is planning to ride one of the buses to the event.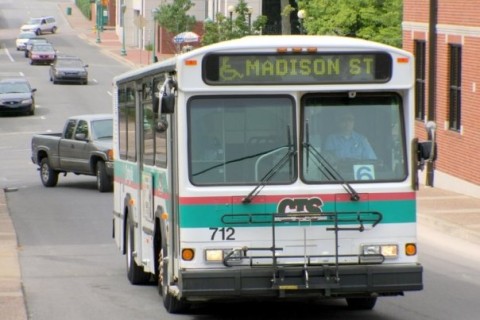 One CTS bus will begin its route at the stop at the Piggly Wiggly at 11:00am and will proceed through these usual routes: the All American Tattoo Co. (bus stop across the street), the stop at Wal-Mart on Fort Campbell Boulevard, and the Vacation Motor Hotel, Inc stop.
A second bus will begin its route at the Salvation Army Shelter at 11:00am and continue to the Clarksville Transit System Center, the Habitat for Humanity Restore, the Senior Citizen Center, the bus shelter at the Clarksville-Montgomery County Public Library, the bus stops across the street from the A&W Motel and the Meadow Motel and then Walk-Mart on Madison Street.
Both buses will drop passengers at Hilldale Baptist's Family Life Center where the celebration will take place.
"We are glad to add the final destination at the Family Life Center to the usual routes to help people get to this program," said Jimmy Smith, Director of the Clarksville Transit System. "We will also be picking people up at the Center at 4:00 for their return trip home. This will be the only pickup time for those who ride the bus to the event."
The bus service is free to those attending the program.
According to the Ministries' information, the program will include a meal, live music, gifts, free hair-cuts or styling, free Christmas portraits taken on site, and a free store socked with winter coats, women's/men's/children's clothing, toys and household goods. The celebration is open to everyone in the Clarksville community who are struggling financially or who are feeling alone at Christmas.
"I appreciate everyone at the Clarksville Transit System for helping us make transportation available for those people in our community who want to share in this inspirational program. I also want to thank everyone who is donating their time and energy to making this a wonderful time of celebration for our community," Mayor McMillan said.
For more information, call the Radical Mission Compassionate Ministries at 888.WRM.SOUL (888.976.7685).