Clarksville High School had little trouble with Henry County and improved to 11-0 on the season with its 70-36 win Tuesday night at the William Workman Gym.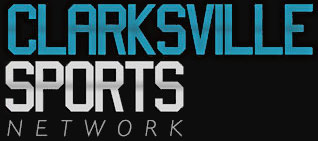 Clarksville, TN – While Clarksville High was happy with its 70-36 win over Henry County in a District 10-AAA girls basketball game at the William Workman Gym Tuesday night, the Lady Wildcats weren't completely pleased with their overall performance and particularly in the third quarter.
It was in that quarter where Henry County outscored Clarksville High 15-12, even though the Lady Patriots still found themselves trailing 50-29 at the end of the period. The Lady Wildcats simply were upset they allowed Henry County to outscore them.
"Our defense kind of lagged in the third quarter and they outscored us, because we didn't play that well," guard Tiasha Gray said. "They scored too much in the third, because we didn't play very good defense. We need to come out from halftime with the same intensity we had at the start of the game."
Said center Bashaara Graves: "The third quarter we came out and we just didn't play with any intensity. Our defense wasn't up to par and where we wanted it to be. We just let them score too much."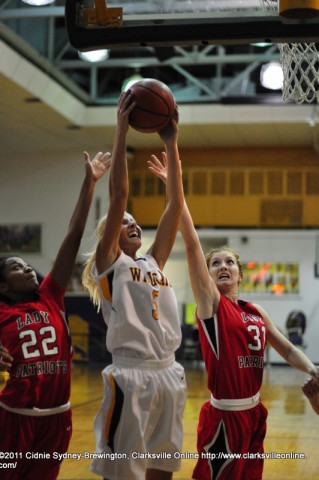 Graves led the Lady Wildcats with 23 points, Gray added 18, Jessy Ward scored 12 points and Chandler Cooper chipped in 10 points.
Henry County was led by Cher'Ron Teague's 13 points. She was the only Henry County player to score in double figures.
Clarksville High (11-0, 6-0 10-AAA) jumped out to a 13-0 lead on Gray's three-point play with 4:39 left in the first quarter and extended that to a 19-4 advantage by the end of the stanza.
After Henry County scored the first points of the second quarter, CHS took off on a 15-4 run and took a 36-10 lead on Graves lay up with 2:00 left. Henry County's Teague scored the final points in the second with 24.9 seconds left and made it the 38-14 halftime score.
The third quarter saw the Lady Wildcats take a 45-19 lead on Gray's jumper. Henry County (4-5, 2-1 10-AAA) followed with its best stretch of the night and ended the third on a 10-5 run to cut the lead to 50-29.
But Clarksville High recovered to start the fourth quarter by going on a 13-2 run and led 63-31 with 3:58 left to play on Ward's lay up. and never looked back.
"We came out with great energy right off the bat," CHS coach Brian Rush. "We jumped some passing lanes and got a good lead early on. But then we hit a spot in the third quarter where we didn't do well. I thought what was important was we regrouped and decided we had to play great defense and that's what happened in the fourth quarter.
Clarksville High 70, Henry County 36
Henry County 4 10 15 7 — 36
Clarksville High 19 19 12 20 — 70
Henry County: Shelby Beloate 2, Amy Neumain 2, Ashley Belew 4, Jade Hamilton 6, Brianna Holder 3, Savanah Rose 3, Cher'Ron Teague 13, Robby Wilson 2.
Clarksville High School: Chandler Cooper 10, Bashaara Graves 23, Jessy Ward 12, Tiasha Gray 18, Tsahai Jenkins 2, Tia Nicholson 5.