Northeast High improved to 9-0 on the season with its 82-31 victory at Northwest on Tuesday night in a District 10-AAA game.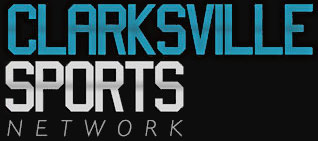 Clarksville, TN – There are some games where everything goes your way and that certainly was the case for Northeast High in its 82-31 victory at Northwest in a District 10-AAA game Tuesday night.
And it's especially easy when you're led by a superstar like the Eagles (9-0, 6-0 10-AAA) are in Kentucky signee Alex Poythress, who led all with a double-double of 28 points and 14 rebounds to go along with six blocks.
"We've been rolling pretty good and have gotten off to a good start this year," Poythress said. "It's better than last year and that's all I can say."
Northeast's Myron Poydras with his 11 points was the only other Eagle to score in double figures, but Anthony Longstreet and Nick Agnew were close with eight points each.
Northwest (0-8, 0-5 10-AAA) was led by Terrell Chambers' 13 points and Tarmon Moore's eight points.
"We thought we were a little bit better on paper coming in and we just want to play hard and get better. That's all we're trying to do," Northeast coach Al Cooper said. "When a leak forms in our team or with how we play we just try to correct it, address it and get better. That's all we're doing."
The writing was on the wall in the first quarter as Northeast jumped out to a 38-8 lead by the end of the period.
"We just go out and try to play our game," Poythress said. "We try to work on things like boxing out, hitting our free throws and running our sets. We just try to do all we can do."
Poythress got Northeast going in the second quarter and scored the first basket of the period to put the Eagles up 40-8 and hit two free throws with 6:26 left to make it 42-10. The Eagles outscored Northwest 13-4 in the second quarter to take a 51-12 lead in at halftime.
Poythress dunked with 4:15 left in the third quarter and lifted Northeast to a 57-17 advantage and hit two more free throws with 2:36 left in the period to make it 64-20. The Eagles outscored the Vikings 21-13 in the third.
Poythress and the rest of the starting four sat down with about 5:40 left in the game and the Eagles outscored Northwest 10-6 in the final period.
"It's good to be undefeated, but we don't put too much stake in it," Cooper said. "It's nice to say, but at the end of the day it's all about February and March."
Northeast 82, Northwest 31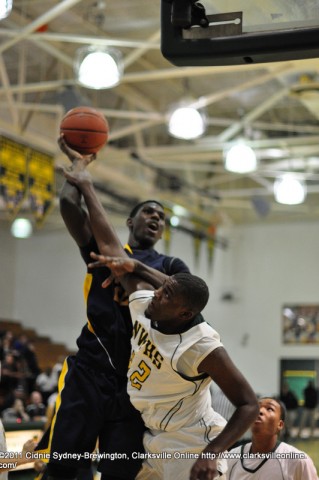 Northeast 38 13 21 10 — 82
Northwest 8 4 13 6 — 31
Northeast: Anthony Longstreet 8, Will best 2, Dallas Davis 6, Carlos Herrera 6, Jaylon Baker 4, Alex Poythress 28, Mike Pardue 4, Myron Poydras 11, James Simpson 2, Nick Agnew 8.
Northwest: Tarmon Moore 8, Terrell Chambers 13, Khari Banks 2, Xavier Shares 2, Walter Williams 4.