Clarksville, TN – An officer's keen observation lead to the arrest of a woman for an Aggravated Robbery which took place August 31st, 2011.
Officer Darren Koski reviewed bank surveillance footage after a robbery at a night deposit box and noticed the robber touched the victim's car with her left hand as she ran away. Officer Koski was able to lift a fingerprint from the area where the suspect touched the vehicle.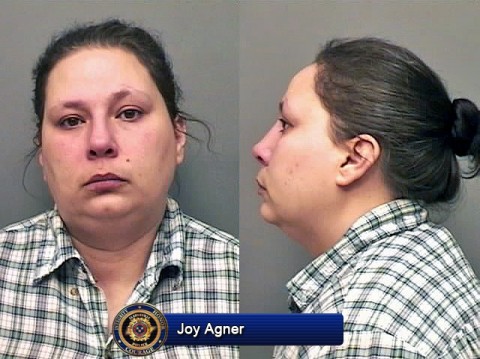 On September, 16th, 2011, the fingerprint was submitted by the lead investigator, Detective Nick Newman, to the Tennessee Bureau of Investigation crime laboratory for analysis and identification.
On December 9th, 2011, the fingerprint came back from the lab and was identified as belonging to the middle finger of Joy Tianne Agner.
On December 15th, 2011, Joy Tianne Agner was taken into custody.
For more on the story, see: Woman Robbed Making a Night Deposit
 
Joy Agner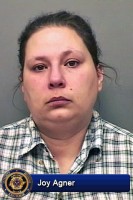 Name: Joy Tianne Agner (W/F)
DOB: 9/17/73
Given Address: 914 Martin Street, Clarksville, TN
Arresting Officer: Nicholas Newman
Charged With: Aggravated Robbery
Booked Into: Montgomery County Jail
Bond: $5,000.