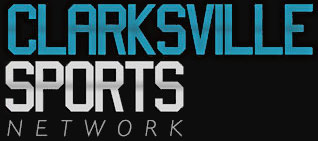 Caught some of Austin Peay State University's men's basketball practice Thursday and they were really working hard. They are just a different and much better team with John Fraley back at center. He just makes everything go and allows Will Triggs and Melvin Baker to play their natural positions. Fraley doesn't need to score that many points, but his rebounding and presence in the middle makes a huge difference.
The Govs have made some other moves by starting freshman Herdie Lawrence and moving TyShwan Edmondson to the bench and having him as the sixth man. But even then, everything just flows much better because Fraley is there.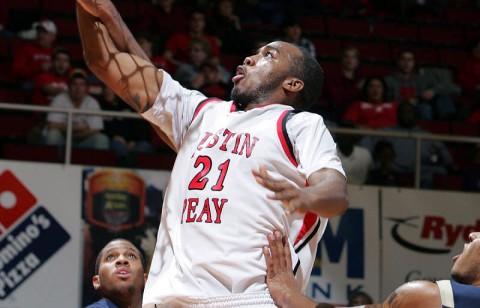 So while a lot of Govs' fans were worried by their 0-9 start, I don't think the team ever was, because they knew they weren't complete. And honestly, non-conference play in college basketball, like college football, really doesn't mean anything. What matters is the conference season and I know that's really what the Govs have been focused on. And while the Govs want to beat Rochester on Saturday and Belmont on Tuesday. They two games they really want to win are their Ohio Valley Conference openers on December 29th at Eastern Kentucky and December 31st at Morehead State, the dreaded 'Death Valley' trip. The saying is that's where good teams go and die.
Right now, and rightfully so, No. 24 Murray State is getting all the attention in the Ohio Valley Conference. But I get a feeling it will be a 2-0 Austin Peay team hosting a 2-0 Murray State team on January 7th at 7:30pm in the Dunn Center. That game will be one for the ages and any true college basketball fan should be there regardless if you like either team. In my former life I never picked Austin Peay games. But I'm willing to bet the Govs will reign supreme when they meet the Racers on January 7th. I still have no doubt the Govs are the team to beat in the OVC and the best thing is they still believe it, too.
Brady vs. Tebow
So most of the football world will be focused on the Denver Broncos-New England Patriots game on Sunday and with good reason.
In one corner you've got Tom Brady, the quintessential NFL quarterback. He's a three-time Super Bowl winner and married to super model Gisele Bundchen. Not bad. But he's a professional through-and-through and arguably is one of the greatest quarterbacks in our lifetime. In no particular order my top 10 quarterbacks of all-time are Tom Brady, Peyton Manning, Johnny Unitas, Otto Graham, Dan Marino, Dan Fouts, Joe Montana, Terry Bradshaw, Warren Moon and Brett Favre. Brady lives a life many of us would like to have and remember the former University of Michigan quarterback, was just a sixth-round pick by the Patriots.
One thing you can't argue is Brady's accomplishments. On top of the Super Bowls, he and Montana are the only two players in NFL history to win the AP NFL MVP and Super Bowl MVP awards at least twice (Montana won three Super Bowl MVPs). And for you Peyton Manning fans, he is the only one to win four AP NFL MVP awards, one he shared with Steve McNair, and a Super Bowl MVP. Want to say never argued Manning's not a great quarterback, I just feel he should have won more.
In the other corner is Tim Tebow, the hottest thing going in the game today, the devout christian who as far as we know is still a virgin. He's the guy mothers and fathers would want their daughter to date, the All-American male. We all know the current Broncos' administration, head coach John Fox and executive vice president John Elway, never wanted him to start and even demoted him to fourth string in training camp.
It's well-known that Tebow went 1-2 for former coach Josh McDaniel as a rookie after being picked in the first round and is now 7-1 as a starter after replacing a struggling Kyle Orton. Tebow's list of accomplishments while in college at Florida are also well-known: He won two BCS National Championships, the Heisman Trophy, two SEC Championships and was a two-time All-American. But since Tebow took over the starting role in Denver he's won seven times and lost just once and got the Broncos talking playoffs and a possible AFC West division title. And he's done it mostly while running the spread-option offense, which almost every pundit that covers the NFL, save maybe for the Denver Post's Woody Paige, said would never work.
The thing that makes them both so great is their ability to win in the fourth quarter and their passion and commitment to the game. In the NFL, winning is the only thing that matters and both are winners in their own right. I would take either to lead my team on the field.
NBA is Back
So I'm thrilled the NBA is back and that we're going to have games on Christmas Day. Of course the biggest news, then not news and the news again was the Chris Paul trade to Los Angeles twice. If you haven't followed CP3 was traded to the L.A. Lakers but the NBA voided that trade because of a fear of competitive balance. The funny thing is the original trade to the Lakers really would have hurt them and in the long run helped both Houston and New Orleans, because the infusion of new and younger players for both. And especially since the Orlando Magic were never going to trade Dwight Howard to the Lakers, even though that's what the Lakers hoped for. Howard is still going to get traded, but he will end up with the soon to be Brooklyn Nets.
But now trading CP3 to the Clippers on paper almost makes them the best team in L.A. Did I really say that? Yes I did, because not only are the Clippers teaming a great point guard like CP3 with the amazing Blake Griffin they then added an old dog, but great leader in Chauncey Billups. So ultimately everything worked out for each team and the NBA overall. Although Houston still got screwed because  they didn't get Pau Gasol. And the Lakers still hurt themselves by trading Lamar Odom to Dallas. He's a different player than Tyson Chandler, but Odom's versatility and new-found motivation will sure keep the Mavericks as the favorites in the West. The real question  is will CP3 sing a long-term deal with the Clippers.
And while the Miami Heat didn't win it all last year, there's no question they are the team to beat in the East and the adding of Shane Battier solidifies that. But the Magic adding Glen 'Big Baby' Davis will make them more competitive, too, and I expect the Magic to make some noise. If they aren't in the race, that's when they'll trade Howard. But of all the additions, the Chicago Bulls getting Richard 'Rip' Hamilton gives teams one more thing to worry about besides the great Derrick Rose.
But at the end of they day, I still see the Heat and Mavericks in the NBA Finals again with the Heat winning this time in six. Then LeBron James will finally get his one title and can worry about getting six and seven.
NFL Picks
Went 10-5 last week with my NFL picks. I got the  Saints, Ravens, Jets, Lions, Falcons, Patriots, Broncos, Chargers, Packers and Seahawks right, but missed on the Bengals over Texans, Bucs over Jags, Dolphins over Eagles, 49ers over Cardinals and Cowboys over Giants.
I'm always going to pick the Bucs to win, it's my homer trait, and I went with the Bengals because of the Texans quarterback situation. The two I was shocked by was the Giants over the Cowboys and Cardinals over the 49ers.
So this week, I'm going to take the Bucs over the Cowboys on Saturday (I'm a homer, just ask me what I think my Miami Hurricanes will do next year). For Sunday's games I'll go with the Seahawks over the Bears, Bengals over Rams, Saints over Vikings, Titans over Colts, Bills over Dolphins, Giants over Redskins, Packers over Chiefs, Texans over Panthers, Lions over Raiders, Broncos over Patriots, Eagles over Jets, Cardinals over Browns, Ravens over Chargers and 49ers over Steelers.
The Seahawks-Bears game is the other intriguing match up this week: A) because of the Bears quarterback situation and B) because Marshwan Lynch has but the Seahawks on his backs and they believe they can win. The Bears losing to Tebow showed one thing about them, that no matter how great your defense is you still have to be able to score. So the Bears might slow Lynch down, but I think they still have enough to pull out a close win.
Here's Austin Peay's basketball schedule for the weekend
Saturday: Govs vs. Rochester, 7:00pm.
Sunday: Lady Govs at Belmont, 2:00pm.
Tuesday: Lady Govs vs. Florida A&M, 7:00pm.
Wednesday: Lady Govs vs. Alabama A&M, 5:15pm; Govs vs. Belmont, 7:00pm.
Here's what's going on around town in the prep scene
Basketball
(Girls and boys doubleheaders unless otherwise noted. Games start at 6:00pm)
Friday
Station Camp at Rossview
Sycamore at Montgomery Central
Ensworth at West Creek
Saturday
Montgomery Central at Clarksville Academy
Monday-Wednesday

Kenwood, Northwest (boys) at Queen City Christmas Tournament at Kenwood (Times TBA)
Northeast, West Creek (boys), Rossview (girls) at Riverdale Tournament (Times TBA)
Tuesday-Thursday

Clarksville High (boys/girls) at Ensworth (Times TBA)
West Creek (girls) at Logan County at 6:00pm. (Tuesday only, single game)
Wrestling
Friday
Clarksville High, Kenwood, Northwest, West Creek at Middle Tennessee Grand Championships, Murfreesboro, TN (Times TBA)
Tuesday
Montgomery Central, Northeast at Whitehouse at 5:00pm.