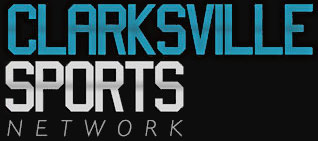 Clarksville, TN – Austin Peay expected Rochester to be tough. But maybe not as pesky as the Warriors turned out to be, because the Govs got everything the could handle from the NAIA school in the first 25:04 of the 40-minute game.
In the end, Austin Peay still found away to win and controled the final 14:56 en route to a 72-50 victory Saturday night in the Dunn Center.
"I was really disappointed in our play in the first half in a number of different ways," APSU coach Dave Loos said. "But as poorly as we played in the first half, we proably played that well in the second half and it started with the eneregy we played with."
«Read the rest of this article»

Nashville, TN – Applications for the 2012 Spring Turkey Quota Hunts will be accepted December 14th, 2011, through February 8th, 2012, the Tennessee Wildlife Resources Agency (TWRA) has announced.
Applications are available and will be accepted at any TWRA license agent, TWRA regional office, or online at the TWRA website at www.tnwildlife.org. Applications will not be accepted after 11:59pm (CST) on February 8th, 2012. Mailed applications will not be accepted. «Read the rest of this article»
Recognition event will offer first-hand look at newly acquired Harris Tract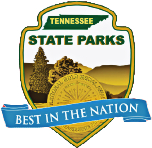 Nashville, TN – Tennessee Department of Environment and Conservation Commissioner Bob Martineau will join the Friends of Radnor Lake, local elected officials and members of the community on Monday, December 19th, at Radnor Lake State Park and Natural Area for a recognition event celebrating the recent addition of the 37-acre Harris Tract.
Established in 1973 as the first natural area in the state of Tennessee, Radnor Lake boasts an annual visitation of 1 million visitors and six miles of hiking trails.  With 1,220 acres, in addition to its 85-acre lake, Radnor Lake is home to numerous plant species and wildlife. The new land acquisition benefits the long-term protection of the area's watershed, viewshed and wildlife populations. «Read the rest of this article»
Austin Peay Lady Govs at Belmont
Sunday, December 18th, 2011 | Tipoff: 2:00pm (CT)
Nashville, TN | Arena: Curb Event Center (5,000)

Clarksville, TN – After a week off for finals, Austin Peay returns to the court to wrap up its four-game road trip with a 2:00pm, Sunday contest at Belmont. Both teams enter the contest seeking to end losing streaks. Austin Peay brings an eight-game skid into the affair while Belmont has dropped its last three contests.
It will be just the second meeting between the two schools during the Carrie Daniels era, Austin Peay winning a 49-48 contest in Clarksville during the 2008-09 season. Sunday's affair also will be a preview of an upcoming conference battle as Belmont joins the OVC next season.
«Read the rest of this article»
Emmitsburg, MD – Every holiday season, fires claim the lives of over 400 people, injure 1,650 more and cause over $990 million in damage. You can keep your family safe by using nonflammable decorations, not overloading electrical sockets, and avoiding the use of lit candles. If you have a live Christmas tree, water it regularly. Dry trees could catch on fire and rapidly fill your room with deadly gases
According to the United States Fire Administration (USFA), there are simple life-saving steps you can take to ensure a safe and happy holiday. By following some of the outlined precautionary tips, individuals can greatly reduce their chances of becoming a holiday fire casualty.
«Read the rest of this article»

Clarksville, TN – On December 17th, 2011, early in the morning around 4:39am, Officer Christina Harris was on patrol, called into the dispatcher and said someone had driven through a business at 602 South Riverside Drive and the driver was injured.
According to the 20 year old female driver of Clarksville, she was traveling north on Riverside Drive in a 99 Acura, someone pulled out in front of her from Crossland Avenue, she swerved to avoid the vehicle and crashed into the building.
«Read the rest of this article»
Austin Peay vs. Rochester (MI)
December 17th, 2011 | Dave Aaron Arena | Clarksville, TN
"We won a game yesterday. If we win one today, that's two in a row. We win one tomorrow, that's called a winning streak."– Lou Brown, from the movie Major League.

Clarksville, TN – One step at a time. After getting off to a horrendous start to open the 2011-12 season, Austin Peay is hopeful it has turned the corner as it attempts to resurrect the wreckage of a wayward November.
After finally ending a nine-game losing streak, December 5th, the Governors turned around and stunned Tennessee, 74-70, last Saturday, for their first victory against the Volunteers and APSU's first against a Southeastern Conference member since the 1991-92 season.
«Read the rest of this article»

Clarksville, TN – The Clarksville Police Department hosted a multi law enforcement agency DUI Checkpoint and saturation patrol December 9th, 2011 which was partially funded by the Governor's Highway Safety Office.
Clarksville Police Department, Dover Police Department, Burn Police Department, Ashland City Police Department, APSU Police, and Montgomery County Sheriff's Office were all participants of the checkpoint and saturation patrols.
«Read the rest of this article»
Yes, I know your kids all want electronic gadgets this year. That's a given. Beyond the computer games, X-Boxes, Kindles, etc., what's going to help your child become more successful in school and in life.
Often parents forget the real reason children need toys—learning to be creative, sorting out relationships through play, and just plain having fun. Children need to have time to play without outside interference and sometimes without electronic gadgets that don't necessarily allow for certain types of learning experiences.
If you are buying toys for your own children, nieces, nephews, children of friends, or for an Angel Tree child, consider some of the following:
«Read the rest of this article»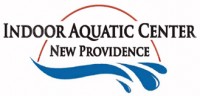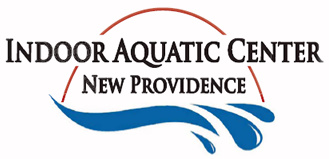 Clarksville, TN – The Clarksville Parks and Recreation Department would like to clarify the admission price to the Indoor Aquatic Center at New Providence.  Weekday admission is $3.00 and weekend admission is $5.00.
This is in reference to a recently printed event listing promoting the Indoor Aquatic Opening Season with "free swimming."  The free swim promotion took place in October and the event listing is just an unintentional misprint.
For more details on the Indoor Aquatic Center, please contact the Clarksville Parks and Recreation at 931.645.7476 or visit www.cityofclarksville.com.