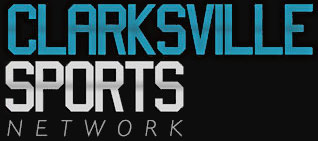 Clarksville, TN – If any team deserves to enjoy a winning streak it's the Austin Peay State University men's basketball team, who suffered through a nine-game losing streak before winning its last two against the Sun Belt's Arkansas State in overtime last Monday and the SEC's and in-state big brother Tennessee Vols last Saturday. The Govs have had a week to enjoy both victories and especially the one over the Vols.
It's some what cliché, but in this case very true: Winning just makes everything better, food tastes better, the sky looks brighter and it's easier to get out of bed.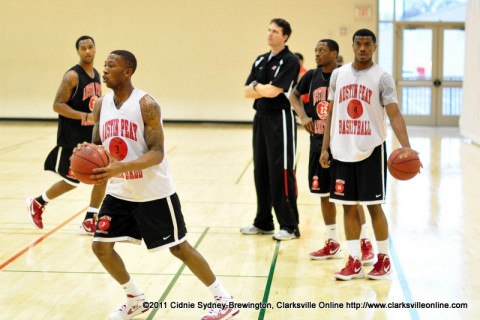 "Definitely heads are up around here," APSU senior Josh Terry said. "We got some good quality wins and hopefully we can keep it up. We're going to try to stay humble, because every game we play is still going to be a tough one. We still have a target on our chest. But the heads are definitely up around here and hopefully we keep it up."
Said senior John Fraley: "It feels pretty good. First we were on a long losing streak and then we got the last two, and nobody likes to lose. This winning streak, we just need to use it to build momentum and use that in practice to get better in games."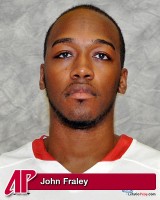 The Govs (2-9) put their two-game winning streak on the line when they host the Rochester Warriors Saturday at 7:00pm in the Dunn Center, just APSU's third home game of the year. The Warriors (9-7) are a dual member of the NAIA and the United States Collegiate Athletic Association and come in losers of five straight.
"We needed the wins real badly and I don't think there's any question it really helped our players and with how they view themselves," Govs coach Dave Loos said. "But now the objective is to keep it going. We've had good practices this week. They were a little shorter because of exams. So I'm looking forward to see if we can continue it."
Even though Rochester is on a five-game losing streak and have seven losses overall, they've played impressively in those losses, and especially when it's considered that four of the Warriors defeats were to Division I teams: Kent State (76-63), UT Martin (76-59), Eastern Michigan (62-43) and Oakland (77-62) on Tuesday.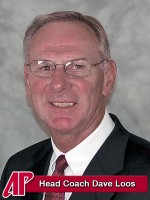 "I just left from watching a video of them against Kent State and they played them pretty good," Loos said. "So they are a very capable team and it's not one of those games that's going to be very easy. We're going to have to play, because I think they're pretty good."
One big thing helped the Govs in their wins over Arkansas State and UT, mainly the fact APSU shot above 50 percent in each and are now 2-1 on the season when that happens. The Govs shot 50.9 percent against Arkansas State and 59.1 percent against the Vols. It also helped they limited their turnovers.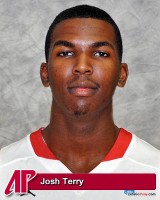 "To begin with we weren't shooting it well and we were turning it over too much. Those are bad combinations," Loos said. "But there were several games (in the losing streak) where if a play here or there went differently we win the game. George Washington was a very close game, so was Detroit and we had chances, we just couldn't get over the hump."
Said Terry: "You never want to overlook a team and when they come into our house we just got to keep doing what we've been doing. We can't take nights off, because that's when problems happen. If we keep playing like we know how to play and have been playing we'll be alright."
Photo Gallery