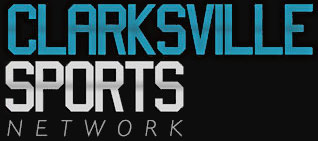 Clarksville, TN – To be perfect sometimes you have to go through a little trepidation and the Rossview Lady Hawks faced some against Station Camp in their girls basketball game at Rossview Friday night. But in the end Rossview still won 56-48 and improved to 9-0 on the season. And a lot of it was due to Brady Claybrooks hitting free throws in the fourth quarter.
"We definitely showed some resolve tonight," Rossview coach Becky Padgett said. "Good teams aren't going to back down when you get ahead and that's another learning lesson for us is when we get ahead we've got to learn to keep the lead and we did that tonight."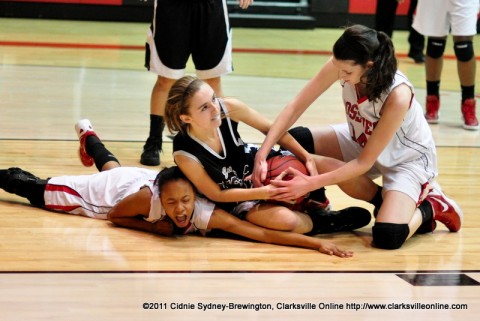 The Lady Hawks led just 25-18 at halftime, but exploded in the third quarter and ended the period owning a 45-30 advantage. But Station Camp slowly got back into in the fourth quarter and cut Rossview's lead to 49-45 with 1:25 left in the game. That's when Claybrooks scored on a lay up with 1:10 to play and then drained two free throws with 55.8 seconds left and pushed the Lady Hawks to a 53-45 lead.
In the boys game, Rossview High lost to Station Camp 58-44.
The game still wasn't over, because Station Camp's Savannah Keele scored on a three-point play to cut the Lady Hawks' lead to 53-48. But Claybrooks went to the line again and drained two more free throws to give Rossview a 55-48 lead with 27.4 seconds left in the game.
Kylie White led Rossview with 18 points and Janie White chipped in 16. Claybrooks ended with 11 points.
"Really (being 9-0) is another first for us," Kylie White said. "We're already going through so many firsts as a team. Last year was the first time we had a winning season and this was the first time we beat Station Camp so this was important for us."
[youtube]http://www.youtube.com/watch?v=7rRvqCYYeN8&[/youtube]
Station Camp was led by Keele's 22 points and Kia Perry's 20.
Rossview led 10-6 at then end of the first quarter.
"We're really playing as a team this year," Janie White said. "We got to know each other last year so this year we really know each other and it's just going to make us more succesful in the long run."
The 9-0 Rossview Hawks move onto to play in the Riverdale Tournament on Monday and face defending Class AAA State Champion Memphis Central in their first game.
"This is a first for us (being 9-0) so we're kind of like kids at Christmas," Padgett said. "But we're excited to be 9-0. But we know our record is only indicative of how hard we are working. It's not indicative of what we will be doing. So we're just going to continue to focus on each game, because the next game is the biggest game."
Rossview 56, Station Camp 48
Station Camp 6 12 12 18 — 48
Rossview 10 15 19 15 — 56
Station Camp: Savannah Keele 22 points, Kia Perry 20, Chelsea Davis 2, Janasia Williams 2, Kayla Scott 2.
Rossview: Brandy Claybrooks 11, Kylie White 18, Janie White 16, Dayisha Skelton 8, Caitlin Campbell 2, Asahley Powers 5.
Photo Gallery