Clarksville, TN – On December 17th, 2011, early in the morning a car traveling north on South Riverside Drive swerved to avoid a vehicle and crashed into a building. The driver's name is Ashley Grace Reese, 20, of Clarksville, TN.
The investigation is ongoing and no additional information to add at this time.
For more on the story, see: Woman Crashes into a Building on Riverside Drive

Clarksville, TN – On December 18th, 2011, around 7:20am, Emergency responders were called to 500 Block of Helton Drive about a man that struck an unoccupied vehicle parked in a driveway and then set three vehicles on fire.
Anh Nguyen Brown, 43, drove a Chevy pickup across the front of his mother's yard, at 527 Helton Drive and struck an unoccupied 2006 Chrysler 300 which was parked in the driveway at 529 Helton Drive. He exited the pickup and  went back to mother's yard and set three of her vehicles, a 2010 Honda CR-V, 2004 Nissan Sentra, and a 67 Buick Riviera on fire.
«Read the rest of this article»
APSU Sports Information: Austin Peay Basketball

Nashville, TN – Senior Whitney Hanley's jumper with 1.8 seconds remaining in overtime gave Austin Peay State University women's basketball team a 58-56 victory against Belmont, in non-conference action, Sunday afternoon, at Curb Event Center.
Austin Peay (3-8), which snapped an eight-game losing streak with the win, overcame a nearly 15-minute stretch without a field goal. The Lady Govs led 13-12 on Hanley's three-pointer with 10:02 left in the first half. However, Austin Peay would not make another field goal until freshman Shira Buley's layup at the 15:45 mark of the second half.
«Read the rest of this article»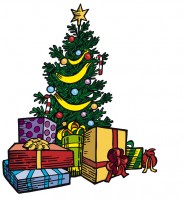 As an educated, southern, long haired, non-theist,liberal, you may be surprised that my rule of thumb is to greet folks with a Merry Christmas.  I decorate my Christmas tree with Christmas ornaments and send out Christmas cards, and struggle with outdoor Christmas lights.
Let's face it, the greeting "Merry Christmas" is a pretty sure bet in Clarksville.  However, the annual rhetoric about the war on Christmas is ruining what should be a good time. «Read the rest of this article»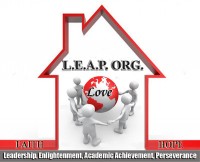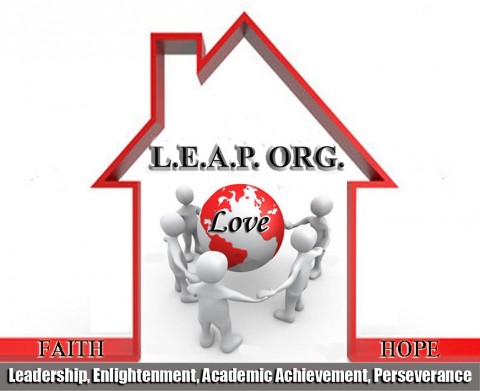 Clarksville, TN – Tuesday, December 13th, the Kleeman Community Center was filled with hopeful children awaiting Santa Claus to grace them with an early appearance.
The program was organized by Kleeman Community Center Director Tonya Wacker, who had this to say, "It's unfortunate for some members of our community that this will be the only taste of Christmas they will be able to experience. My desire is to spread hope and holiday cheer to uplift their spirits."
«Read the rest of this article»

Clarksville, TN– The Customs House Museum and Cultural Center's collection of Christmas trains, known as the "Snowflake Special", will run every Sunday from 1:00pm–4:00pm, except Christmas and New Year's Day.
«Read the rest of this article»

Clarksville, TN – There were a lot of smiling faces today when the Clarksville Police Union and The Fraternal Order or Police, both made up of local law enforcement officers, had the pleasure of sponsoring and shopping with over 180 children from our local area.
Officers accompanied and assisted the children and adults on their shopping extravaganza. Between the two organizations there was over $15,000 spent on the children's' shopping spree.
«Read the rest of this article»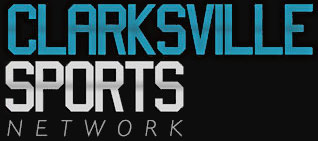 Clarksville, TN – Rossview High School's Kylie and Janie White aren't first pair of sisters to play on the same basketball team and certainly won't be the last. But they are enjoying their time together and especially since the Lady Hawks are enjoying a great start to the season with the team's 9-0 start. Rossview got to 9-0 with its 56-48 victory over Station Camp at home on Friday night.
Kylie, a senior, is headed to play basketball at Trevecca next year.
"I love it because we know what each other does," Kylie said. "We can read each other so well and it's just great."
Janie, a sophomore, is being recruited by Austin Peay, UT Martin and others.
«Read the rest of this article»
Market Commentary by Scott J. Brown, Ph.D., Chief Economist
The economic data were mixed, but stock market participants were generally willing to embrace the good news and ignore the bad. Retail sales rose less than expected in November, but previous figures were revised higher, making it about a wash. The Fed's regional manufacturing surveys (New York and Philadelphia) were stronger than expected in December, but these surveys don't measure actual activity.
Industrial production weakened last month and results varied across industries. Initial claims for unemployment insurance benefits fell further, but seasonal adjustment is difficult, making the numbers suspect in December. The Consumer Price Index was flat, up 0.2% ex-food & energy, moderating in recent months after stronger gains earlier this year. Pipeline inflation pressures continued to recede. «Read the rest of this article»
Nashville, TN – Only a few years ago, cranberries were seldom seen outside the holiday season and even then they were primarily served as sauce with the turkey. Now, sweetened, dried cranberries, along with cranberry juice and sauce, are enjoyed throughout the year. Fresh cranberries are generally available only from September to December, but you can find frozen berries all year round.
"The popularity of baked goods like cranberry muffins, scones and breads has helped us appreciate the unique, tart and tangy flavor of these little berries. Since dried and frozen products are easily accessible, we can include cranberries in our favorite recipes any time," observed Martha White® baking expert Linda Carman. "However, since the harvesting season for fresh cranberries so perfectly corresponds with our holidays and the tradition is so strong, cranberries will always be a part of holiday celebrations."
«Read the rest of this article»