Nashville, TN – Tennessee Department of Transportation (TDOT) contract crews will soon start work on a project to replace two deteriorating bridges on Gallatin Road in northern Davidson County.  The bridges cross over the CSX Railroad near Anderson Lane in Madison, with one bridge carrying northbound traffic and the other carrying southbound traffic on Gallatin Road.
Beginning Tuesday, January 3rd, 2012, traffic on the northbound bridge will be reduced to one lane in each direction. «Read the rest of this article»

Clarksville, TN – The Clarksville Police Department conducted impaired driving saturation patrols December 16th and 17th, 2011 which was partially funded by the Governor's Highway Safety Office.
The Clarksville Police Department also wants to remind the public that there will be city-wide impaired driver saturation patrols, partially funded by the Governor's Highway Safety Office, December 30th and 31st, from 10:00pm-4:00am. «Read the rest of this article»
Austin Peay Lady Govs vs. Florida A&M
Tuesday, December 20th, 2011 | Tipoff: 7:00pm (CT)
Austin Peay Lady Govs vs. Alabama A&M
Wednesday, December 21st, 2011 | Tipoff: 5:15pm (CT)
Both Games at Clarksville, TN | Arena: Dunn Center (7,257)

Clarksville, TN – Austin Peay will complete a flurry of pre-Christmas action with games on back-to-back days before the holiday break. The Lady Govs will host Florida A&M in a 7:00pm, Tuesday contest, before concluding non-conference play with a 5:15pm, Wednesday meeting against Alabama A&M.
Austin Peay returns to action following an overtime victory at Belmont, Sunday, and will conclude a stretch of three games in four days with the back-to-back outings.
«Read the rest of this article»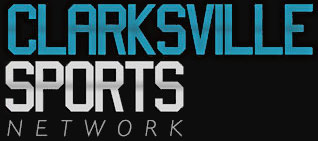 Clarksville, TN – Wade Neely has joined WJZM radio to  join the Clarksville Sports Network in 2012.  Neely comes to WJZM after 21 months as the Sports Director of WKSR AM-FM in Pulaski, Tennessee. Neely was hired, after a nationwide search, to join former Leaf Chronicle sports writer, James Horne, in launching a new sports show on 1400 WJZM, "From the Sideline," weekday afternoons, 3:00pm-6:00pm. Neely will also be a staff writer for ClarksvilleSportsNetwork.com, expected to be online  in 2012.
«Read the rest of this article»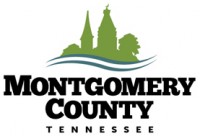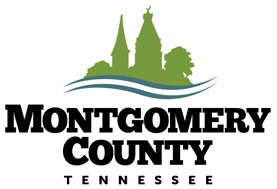 Montgomery County, TN – The annual Montgomery County Volunteer Fire Service Awards Dinner was held Friday, December 9th at the Montgomery County Civic Hall. Congratulations to the award recipients: Stephanie Geewax, Rescue Squad; Jeff Davidson, Palmyra station; Wade Kunstmann, Cunningham station; Charles "Chip" Nichols-Redman, St. Bethlehem station; Derrick Wilson, East Montgomery station; and Joshus Banker, Woodlawn station, for all being selected as Firefighters of the Year for their respective stations.
Jeff Davidson was given the high honor of being selected as the Overall Firefighter of the Year for 2011. Jeff has been a volunteer firefighter since 1990 and currently serves with the Palmyra Volunteer Fire Service.
Fort Campbell, KY – The National Association of Town Watch (NATW) has awarded Campbell Crossing with the National Military Award for its outstanding participation in the 28th Annual National Night Out (NNO). Criteria for the award included Overall Campaign, Participation, and Law Enforcement Involvement. Only three other Army installations were honored with this award.
Every August, Campbell Crossing joins other military installations and communities throughout the United States to encourage residents to lock their doors, turn on exterior lights, and spend the evening outside with their neighbors and law enforcement personnel. The event focuses on keeping communities safe and educates the Residents about crime prevention in their neighborhoods. «Read the rest of this article»
The 93rd Meeting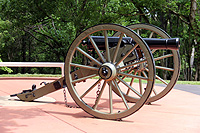 Clarksville, TN – The next meeting of the Clarksville (TN) Civil War Roundtable will be on Wednesday, December 21st, 2011 at the Bone & Joint Center, 980 Professional Park Drive, right across the street from Gateway Hospital.  This is just off Dunlop Lane and Holiday Drive and only a few minutes east of Governor's Square mall.  The meeting begins at 7:00 pm and is always open to the public.
This meetings topic is "The Petersburg Campaign". «Read the rest of this article»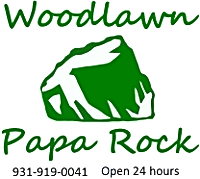 Woodlawn, TN – The Woodlawn Papa Rock Travel Center to show their appreciation for their customers arranged to have Santa Claus on come to the store on December 17th for a visit. After spending a few minutes with each child Santa provided them with a small gift. These included eight families that the store adopted this Christmas season to provide extra assistance for them  during this difficult time of the year.
«Read the rest of this article»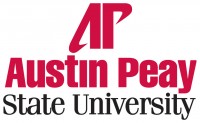 Clarksville, TN – After a nationwide search, Austin Peay State University announces it has hired a new director of public safety and chief of campus police. Terence Calloway will join APSU on January 23rd, 2012, in his new role. 
Calloway is an accomplished administrator with more than 16 years of experience. He has directed an effective and efficient community-oriented police operation, including patrol, investigation support, training, budget management and administrative services. He also has extensive experience providing service to his community. «Read the rest of this article»
Clarksville, TN – The Clarksville Area Chamber of Commerce is pleased to announce Denny Fry as its new Membership Recruitment Representative.
Denny joins the Chamber after spending the last several years working as a freelance graphic design and marketing professional. Originally from the St. Louis area, Denny moved to Tennessee with his family and attended Tennessee Tech. There he received his B.A. in English and Journalism which eventually led him to Knoxville TN.
«Read the rest of this article»