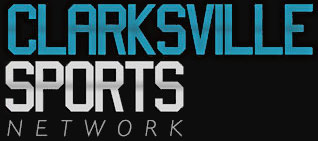 Clarksville, TN – Wade Neely has joined WJZM radio to  join the Clarksville Sports Network in 2012.  Neely comes to WJZM after 21 months as the Sports Director of WKSR AM-FM in Pulaski, Tennessee. Neely was hired, after a nationwide search, to join former Leaf Chronicle sports writer, James Horne, in launching a new sports show on 1400 WJZM, "From the Sideline," weekday afternoons, 3:00pm-6:00pm. Neely will also be a staff writer for ClarksvilleSportsNetwork.com, expected to be online  in 2012.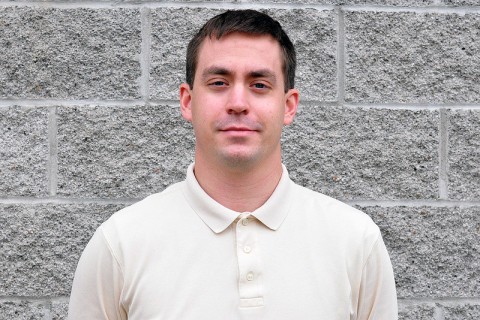 Hank Bonecutter, President of Cumberland Radio Partners Inc., owners of WJZM radio, is excited about the new venture.  "We saw an opportunity to provide the Clarksville area with a more complete package of sports reporting, focusing on local sports, and the people who are involved in them. We will host more sports on radio than any other radio station in Clarksville, and fill our website with more stories, photos and features than is available anywhere in the Clarksville community."
On hiring Neely: "Wade is a fine young man, with many skills, including play-by-play which we plan to do more of.  He comes from a great family, and is eager to advance his career, and have opportunities to stretch his talents. Clarksville is a perfect step for this young man's career.  He's going to be a good one."
Neely also served as the lead play-by-play announcer for the 2011 Sun Belt conference soccer tournament and provided fill-in play-by-play during this year's NAIA national soccer tournament.  He also served as a correspondent at The Columbia Daily Herald, covering sports throughout the southeast on the high school, college and professional levels. Neely also provided the paper with exclusive coverage during the 2011 Memphis Grizzlies playoff run.
Neely is a 2009 graduate of Middle Tennessee State University, where he majored in broadcast journalism and minored in economics.
"I'm extremely excited about joining WJZM and the Clarksville Sports Network. ," Neely said. "Clarksville is a great city with a very long and rich sports history and I look forward to embracing its teams and traditions. I look forward to working with James Horne, and hope to provide Clarksville with a great talk show filled with local sports."
Neely will be responsible for covering Austin Peay State University sports, and will handle all play-by-play chores moving forward.  He will also be a contributing writer for the new website, www.ClarksvilleSportsNetwork.com, expected to be online by January 1st, 2012.
"I look forward to covering Austin Peay, a school that has achieved tremendous success, and has a great tradition in Clarksville" Neely said.
Sports fans can follow the Clarksville Sports Network on Facebook, and will find stories on Clarksville Online.  Listen to 1400WJZM and www.WJZM.com for more information.
You can also follow Neely on Twitter at www.twitter.com/WadeNeely