Clarksville, TN – A woman has been charged with Aggravated Child Abuse after Police investigated a December 19th, 2011, Department of Children's Services' referral in reference to an allegation of child abuse of a one month child who had been transported to Vanderbilt Childrens Hospital in Nashville, TN.
 
On December 19th, 2011, a one month old child was admitted to Vanderbilt and medical personnel determined the child was suffering from a fractured skull and ribs, and had a brain bleed.
«Read the rest of this article»

Clarksville, TN – On December 20th, 2011, around noon, a 20 year old woman was doing laundry in her apartment complex when Fu Xin Huang, who lives in the same complex, grabbed and forced her into the bedroom of his apartment.
Once in the bedroom, he pulled out a handgun, fired one shot into the wall, laid the gun on the chair in the bedroom, grabbed the woman around the throat, and attempted to rape her. The victim was able to convince Huang to just talk to her for approximately one hour, at which time, she found an opportunity to escape and ran out of the apartment. «Read the rest of this article»
Austin Peay vs. Belmont | December 21st, 2011 | 7:30pm
Dave Aaron Arena | Clarksville, TN.

Clarksville, TN – A year from now, Belmont will be a member of the Ohio Valley Conference, a yearly foe for Austin Peay's basketball team.
After running roughshod over the Atlantic Sun a year ago in going 15-1 in league play and 30-5 overall, the Bruins again are the overwhelming favorite to capture the league title in their final year in that conference. The Bruins return four starters from last season's storied campaign.
«Read the rest of this article»
A Coffee Drive Thru and a Prayer for You
Clarksville, TN – Although most people think of the holidays as a time of cheer, for others it can be a hard time when it comes to thinking of loved ones lost or perhaps in our town a husband or wife that is overseas in the military leaving their families behind unable to share Christmas with their loved ones.
For this reason, Appleton's has joined with the First Church of the Nazarene to offer a little something to help brighten up people's mornings on their way to work. Starting tomorrow, December 21st thru Christmas Eve, stop by Appleton Harley-Davidson from 7:00am-8:30am for their Coffee, Prayer and a Doughnut drive through. «Read the rest of this article»
Wednesday, December 21st, 2011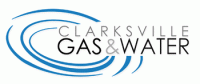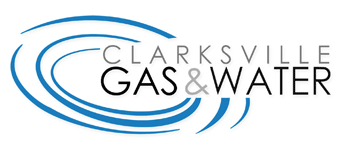 Clarksville, TN – Clarksville Gas and Water construction workers will turn off water service on Farris Drive from Summer Street to Robb Avenue on Wednesday at 9:00am to replace water valves. Farris Drive will be closed to through traffic during the work and motorists will be detoured to Summer Street and Robb Avenue.

Clarksville, TN – One of Clarksville Police Department's Command Staff traded in one uniform for another.
Captain James Corbett Smith, Clarksville Police Department, like many others, serve their country and community in a civilian profession and wear a dual hat as a member of the Guard or Reserve. In James Smith's case, he serves as a  Command Sergeant Major for the Tennessee Army National Guard.
«Read the rest of this article»

Clarksville, TN – Clarksville Police are trying to locate the owner(s) of 22 abandoned, wrapped Christmas presents. On December 19th, around 8:00am, Officer Buddy Gillespie responded to a suspicious activity call in the area of Burlington Court.
When he arrived, he found different items laying on the ground. Some of the property was identified as being taken from a couple of vehicle burglaries, but the origin of the 22 presents is still a mystery. The presents had names on them and appeared to have been partially opened to check the contents and then discarded.
 
Police would like to return the presents to the rightful owners. Anyone who believes this may be their property and can identify the contents is asked to call the Clarksville Police Department, 931.648.0656, ext 4000.
Clarksville, TN – Yesterday evening council members received the proposed lease agreement on the marina/park restaurant.  It and the total package for the marina come to 268 pages to review for a special session of the city council to be held this afternoon at 5:00pm.
«Read the rest of this article»
APSU Sports Information: Austin Peay Football

Clarksville, TN – Add another power conference and a Top 20 opponent to Austin Peay State University's list of future football opponents.
In fact, Austin Peay will play Virginia Tech, September 8th, 2012, at Lane Stadium in Blacksburg, VA, in next season's second game. Virginia Tech is representing the Atlantic Coast Conference in this year's Allstate Sugar Bowl, January 3rd, in New Orleans. It is the 25th bowl trip for the Hokies in their 118-season history.
«Read the rest of this article»

Clarksville, TN – On December 20th, 2011, around 12:18am, Emergency personnel responded to an explosion at 205 Lexington Drive where a man was outside screaming for help.
When officers arrived on scene they found a man outside with burns to face and upper body. The glass was blown out of the windows of apartment D and the siding had separated from the building. There was also fire inside of apartment D.
«Read the rest of this article»