APSU Sports Information: Austin Peay Basketball

Richmond, KY – The first two months of the 2011-12 season aren't exactly what Austin Peay's basketball team had in mind.
Preseason favorites to win the Ohio Valley Conference, the Governors opened the season with nine consecutive losses. Injuries have played a part along the way. The Govs saw center John Fraley go down with a concussion in the opener and miss the next nine games. As he was coming back, preseason All-OVC forward Anthony Campbell went down for the season with a knee injury for a second straight year.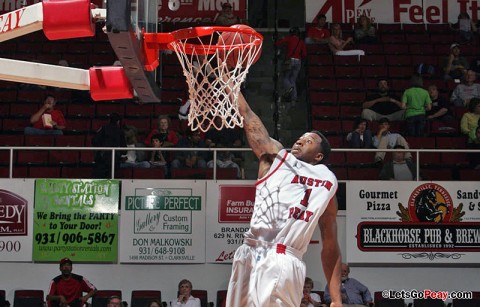 But the Govs seemingly began finding their way during early December, winning an overtime game against Arkansas State before stunning Tennessee, 74-70, in Knoxville for the Govs' first win against the Vols in school history.,
That was followed with another post-finals victory against Rochester (MI). The Govs had hoped to carry momentum into the OVC season before Belmont had other ideas, December 21st. The Govs suffered their season's second home loss when it fell to the future OVC foe, 77-67, sending APSU into the Christmas break on a down note.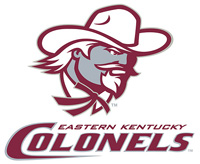 Now the Governors will have the opportunity to put those first two months behind them when they travel to Richmond, KY, to face Eastern Kentucky in APSU's OVC opener, 6:00pm (CT), Thursday.
The Colonels were picked to finish seventh in the preseason OVC polling, but the Colonels are off to a 1-0 league start after going on the road to defeat Jacksonville State, December 17th.
A pair of Jones, Jaron (13.5 ppg) and Joshua (9.7 ppg) are leading the backcourt while 6-8 forward Eric Stutz is averaging 9.7 ppg. The Colonels rely heavily on the three, taking an average of 22 per game. They have five players with 10 or more makes compared to just two for the Governors.
Governors Pardon
This is Austin Peay's 80th season of basketball.
Dave Loos, APSU's all-time winningest basketball coach, also is the OVC's all-time wins leader with 354 victories. He also has 436 career coaching wins.
The Dave Aaron Arena playing floor was named Dave Loos Court, Summer 2007. Loos is believed to be one of only three current Division I men's coaches who are coaching on courts that bear their respective names–Duke's Mike Krzyzewski and Syracuse's Jim Boeheim–are the other two. Valparaiso's Homer Drew, who retired after the 2010-11 season, had the floor named after him last season.
Since 1993-94, Austin Peay has finished no worse than fifth in the OVC standings.
Austin Peay has reached at least the OVC tournament semifinals in 13 of the last 17 years.
Austin Peay has made 27 straight appearances in the OVC tournament.
What You Should Know
The Series: This is the 107th meeting between the two Ohio Valley Conference foes, Austin Peay and Eastern Kentucky, with the Govs holding a 59-47 advantage. The Govs have won the last three meetings, including both of last season's. On December 18th, 2010, the Govs won in Clarksville, 78-51. Then on January 27th, the Govs went to Richmond and claimed a 61-52 decision.
Deeper Meanings
What A Win Would Mean: The Govs would gain their fourth 2011-12 victory. They would improve to 4-10. It would make the Govs 4-2 in December. It would be APSU's second road victory. It would allow the Govs to open OVC play at 1-0. It would be APSU's sixth straight OVC-opening victory. It would improve Loos to 12-10 all-time in OVC openers, but 10-2 in the new millennium. It would give APSU a 60-47 overall lead in the series. It would improve Dave Loos to 11-4 all-time against EKU coach Jeff Neubauer. It would be Loos' 437th career coaching victory and his 354th APSU win.
What A Loss Would Mean: The Govs would fall to 3-11 on the season. They would open the OVC season at 0-1. It would be APSU's first OVC-opening loss since it fell to Tennessee Tech to open the 2005-06 league campaign. The Govs would fall to 1-7 on the road on the season. It would allow Eastern Kentucky to open OVC play at 2-0. It would drop Dave Loos to 33-16 against the Colonels. It would be head coach Dave Loos' 354th career loss and 301st Austin Peay defeat.
Streak Ends
Austin Peay's loss to Belmont, December 21st, snapped the Govs three game winning streak. It also dropped the Govs to 2-2 during the 2011 portion of the 2011-12 season.
Board-Um
When Austin Peay outrebounded Belmont, 36-35, it marked the second straight game APSU had out-rebounded an opponent. It was just the third time APSU had out-rebounded an opponent this season and the first time they did it in back-to-back games.
Baker's Dozen
Senior forward Melvin Baker set a career high with 13 rebounds against Belmont. Those 13 rebounds were the most by a Gov this season. He also finished with 11 points, marking his second straight double double and third double-double in his last four games.
It was his fourth overall this season sixth for his career.
Block Party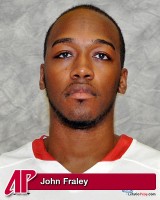 When senior John Fraley blocked a shot against Belmont, it gave him 100 for his career, becoming the sixth Governor in history to block 100 or more shots in a career.
Fifteen Chords
TyShwan Edmondson led the Govs in scoring with 20 points against Belmont, the 15th time in his career he finished a game with 20 or more points.
Five Alive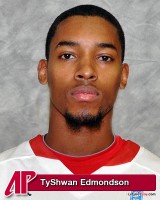 When TyShwan Edmondson connected on 5-of-10 three pointers against Belmont, those five threes represented a season high for a Governor this season.
Those five also were the only three pointers the Governors made in the contest.
Free-Throw Woes
When Austin Peay made 10 of 22 from the free-throw line against Belmont it was the third time this season the Govs shot less than 60 percent from the free-throw line. However, that 45.5 percent represented a season single-game low.
Heating Up
Although the Govs shooting percentage slipped to 45.6 percent (26 of 57) against Belmont, it still was the fourth straight game the Govs shot 40 percent or better from the floor. In the Govs' first nine games this season, they broke the 40 mark just twice.
Bake And Shake
Senior forward Melvin Baker has scored in double figures in eight straight games and is averaging 14.1 ppg, shooting 51.9 percent from the floor, while averaging 8.0 rpg during that span.
Triggs Is Back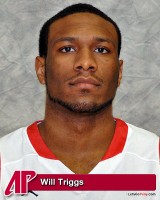 After missing the Rochester game with a groin injury, forward Will Triggs returned against Belmont, scoring eight points and grabbing six rebounds in 16 minutes.
Getting Defensive
When the Governors held Rochester to 17 of 53 from the floor, December, 17th, the 32.1 percent represented a season-low defensive field-goal percentage.
Line-Up Shuffle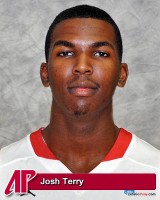 With John Fraley back from his concussion, he was reinserted into the starting lineup with fellow seniors Melvin Baker and Josh Terry up front alongside junior point guard Jerome Clyburn and freshman guard Herdie Lawrence against Tennessee. APSU has used the same starting lineup for the last three games.
It was the seventh different starting lineup used by the Governors in 11 games this season. APSU used seven different lineups for the entire 2010-11 season.
Ty-Dyed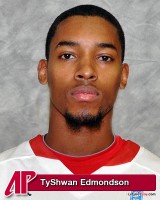 TyShwan Edmondson's 28 points against Rochester, December 17th, were the most by a Gov this season and his most points since scoring 29 at Fairfield last February 19th.
Edmondson finished the game 10-of-16 from the floor, making it the second straight game he shot better than 50 percent from the floor.
Three-Point High
The Governors' 8-for-15 three-point shooting effort versus Rochester was the second straight game where they shot better than 50 percent from three-point range. The eight three pointers represented a season best for the Governors.
Point Of View
The 50 points permitted by the Govs against Rochester, December 17th, was the fewest they allowed this season.
Stealy Dan
APSU's eight steals against Rochester marked the eighth time this season they have eight or more steals. It also was TyShwan Edmondson's eighth game this season with at least two steals.
Diesel Power
Like a diesel engine, the Governors started slow but finished fast in wins against Tennessee, December 10th, and Rochester, December 17th. Against Tennessee, the Govs, who trailed by 11 in the second half, closed on a 21-6 run to win the contest. After gaining their first lead against Rochester with 14:56 left in the game, the Govs closed out the contest on a 32-11 run.
Immediate Impact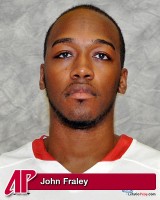 After missing nine games following a concussion, center John Fraley certainly made an impact on his return.
He scored double figures in both games (12 vs. Tennessee, 11 vs. Rochester) while grabbing 14 rebounds, nine against Rochester.
Four On The Floor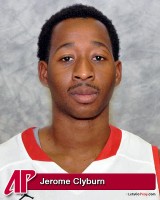 Junior point guard Jerome Clyburn has been credited with four or more assists in nine games this season.
He is fifth in OVC statistics in that category at 3.8 apg.
Next Game
Governors to play at Morehead State as OVC/ESPNU Telecasts Begin
Morehead State is beginning to adjust to life without Kenneth Faried. After struggling in the early going, losing three of their first four games, the Eagles have steadily progressed and entered the Christmas break at 6-7, having won its last two contests, including a victory against MAC favorite Ball State.
Guard Terrance Hill has become the go-to guy, averaging a team-best 13.5 ppg while point guard Ty Proffitt is just under 10 ppg. The Govs' 11:00am (CT) contest Saturday will be the first OVC/ESPNU telecast for 2011-12.